Rub of Rub Luncurkan Video Musik Surealis Penuh Warna untuk Single "Lepas"
Musik reggae dub yang dibalut sentuhan pop culture pada tiap scene video.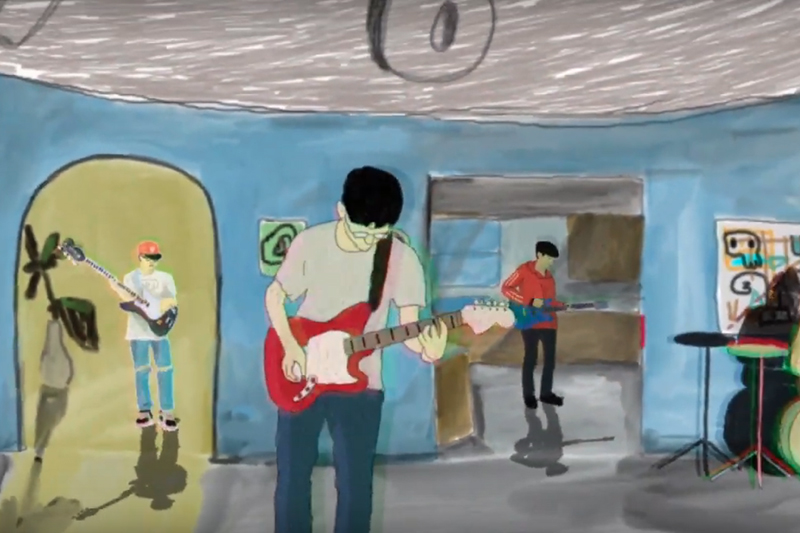 Teks: Novila Nuramalia
Foto: Rub of Rub
Salah satu record label independen asal Jakarta, LaMunai, kembali meluaskan karya dalam ranah musik Indonesia. Hal tersebut ia perlihatkan dengan rilisnya video klip terbaru dari kuartet reggae dub asal Bandung, Rub of Rub (ROR). Video klip untuk single "Lepas" dengan konsep full animasi ini, merupakan salah satu lagu dalam EP "Ruang Waktu" yang sukses dirilis pada April 2018 dalam format kaset pita.
Pada proses pengerjaan, ROR turut menggaet salah satu seniman dari kota Bandung, yakni Bambang Trisunu atau yang akrab disapa Bebe. Ide awal pengerjaan berangkat dari konsep kebebasan dan merdeka secara berkarya, juga dari ketertarikan akan musik yang dimainkan oleh ROR, Bebe berinisiasi merefleksikan lagu "Lepas" ke dalam bentuk seni visual. Adapun ilustrasi yang dikerjakan selama 8 bulan kerap menghabiskan kurang lebih 700 lembar halaman untuk sketsa gambar. 
Berdurasi 4 menit 21 detik, video klip ini menyuguhkan animasi surealis penuh warna dengan muatan pop culture yang melekat pada setiap scene-nya, mulai dari Edvard Munch, Beat Generation, Dante Zaballa, Spongebob, Sesame Street, Dragon Ball dan lain-lain. Menjadikan video ini sebuah karya gambar gerak yang dapat dinikmati oleh semua kalangan untuk berbagi cerita tentang video musik "Lepas".
Dalam segi aransemen musik, lagu ini terdengar ringan dibalut dengan tradisi irama musik reggae dub, progresi yang tidak biasa, tambahan nuansa psychedelic dan petikan gitar ala Lewis Allan Reed, kerap menimbulkan rasa candu untuk para pendengar. Sementara itu, ROR dan Bebe dikabarkan akan mengadakan showcase di beberapa titik di pulau Jawa pada awal tahun 2020.