Spotify Bekerja Sama dengan Merk Pasta untuk Membuat Daftar Lagu dengan Tema, Memasak Pasta dengan Sempurna
Terdiri dari delapan daftar lagu yang telah disesuaikan untuk memasak pasta jenis spaghetti, linguini, fusilli, dan penne rigate.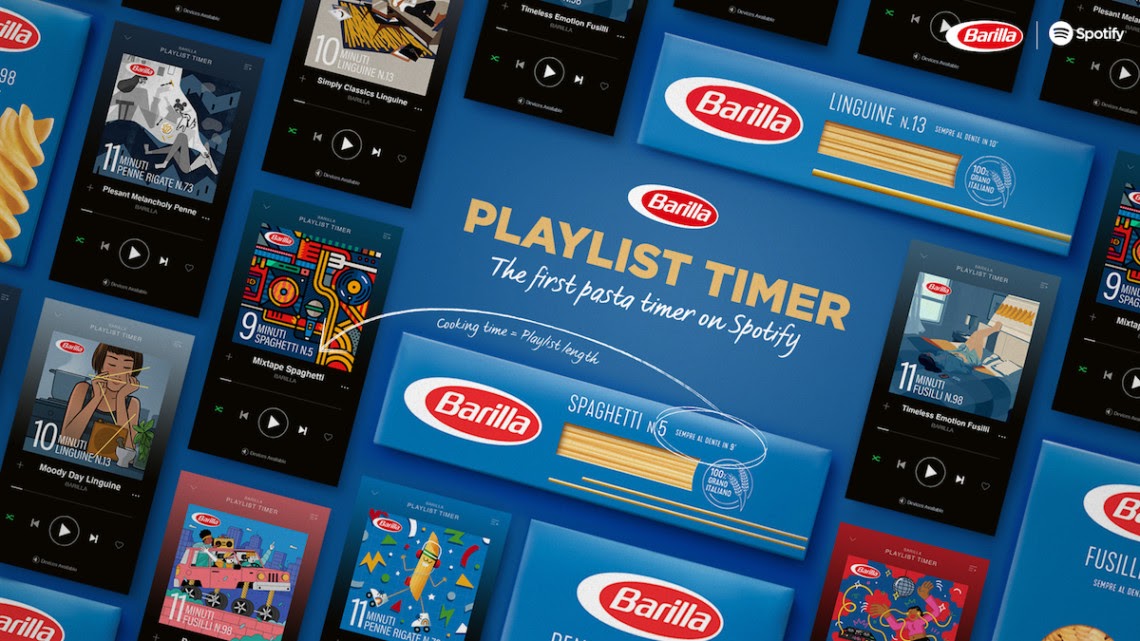 Teks: Ratu Intan Mutia
Foto: Adweek/Publicis
Ketika berbicara tentang pasta, orang Italia akan sangat serius termasuk aturan-aturan untuk tidak menambahkan minyak ke air dan mengasinkan air setelah mendidih. Selain itu, memerhatikan timing merupakan hal yang tidak kalah pentingnya untuk mendapatkan pasta al dente yang sempurna. Bagi sebagian orang Indonesia, mungkin memasak pasta hingga mencapai tingkat al dente bukanlah sesuatu yang mudah. Meskipun sudah tertulis di kemasan mengenai waktu untuk memasak pasta tersebut, bisa saja apa yang kita masak masih belum matang sempurna atau bahkan terlalu lembek. Melihat hal ini, merek pasta Italia "Barilla" bekerja sama dengan Spotify membuat playlist lagu untuk membantu orang memasak pasta dengan sempurna. 
Dinamakan Playlist Timer, kampanye ini dibuat oleh Publicis untuk Barilla yang terdiri dari delapan playlist Spotify. "An actual kitchen timer on spotify which turns the waiting into a chance to listen to good music, entertain yourself and discover the covers of the playlists, illustrated by eight Italian artists of international caliber." kata Publicis. Serangkaian daftar lagu ini dibuat agar memiliki durasi yang sama dengan waktu memasak berbagai bentuk pasta. Berdurasi dari sembilan hingga sebelas menit, daftar tersebut menggabungkan genre musik populer di Italia dengan spaghetti, linguini, fusilli, dan penne rigate. Dari "Mixtape Spaghetti", "Boom Bap Fusilli", "Moody Linguine", "Pleasant Melancholy Penne", "Best Song Penne", "Top Hits Spaghetti", "Timeless Emotions Fusilli", hingga "Simply Classics Linguine", kedelapan playlist ini siap menemani Anda bersenang-senang sambil menunggu pasta siap dan pastinya mendapatkan hasil yang al dente.