St. Vincent Memainkan Cover Lagu Tool Berjudul "Forty Six & 2"
Melalui cover ini St. Vincent membagikan kerinduan yang dia rasakan bermain musik secara langsung.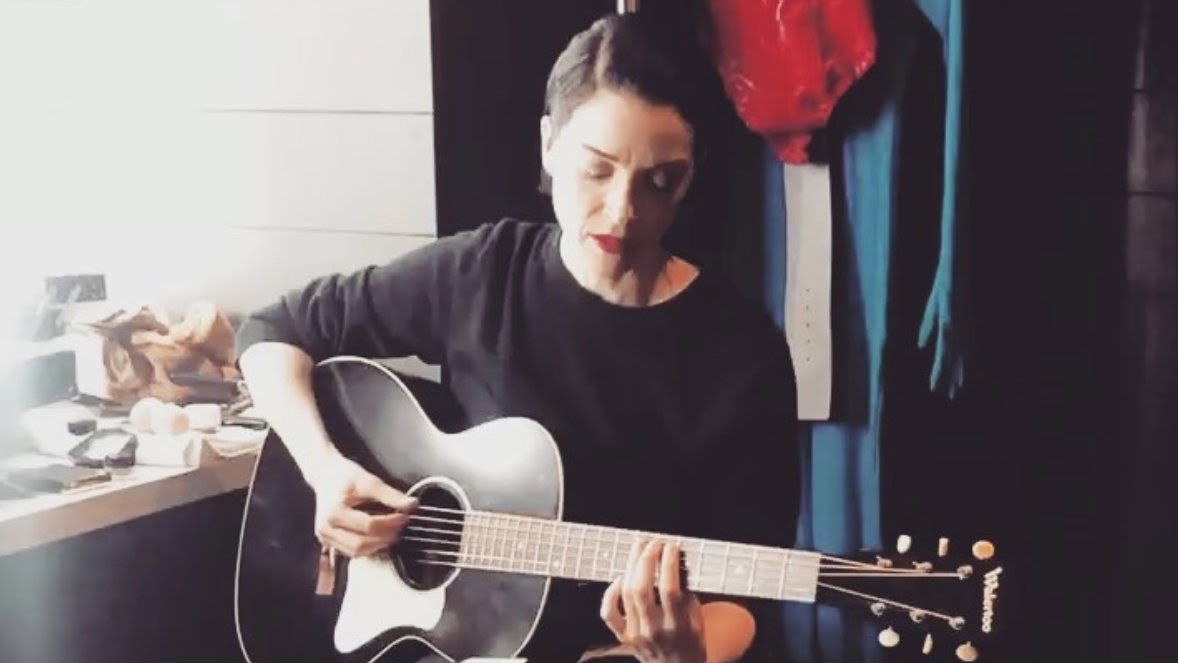 Teks: Rifqi Ramadhan
Foto: Metalsucks/St.Vincent
Annie Clark atau yang lebih dikenal sebagai musisi dan produser St. Vincent, mengunggah dirinya memainkan lagu Tool yang berjudul "Forty Six & 2" sebelum naik panggung pada rangkaian tur solo untuk album "MASSEDUCTION". Cover ini diunggah St.Vincent ke Instagram pribadi miliknya.
Selama pandemi Covid-19, St. Vincent sudah membagikan beberapa cover dari lagu Led Zeppelin "Stairway To Heaven" dan ","Dancing Days". Dan belum lama ini mengunggah dirinya memainkan lagu The Beatles "Martha My Dear"  
"TOOL as pre show warm-up during MASSEDUCTION solo tour. Pink bunny suit hanging in background. Will always love this band. Miss you guys." Tulis St. Vincent pada postingan Instagram menggambarkan kerinduan yang dirinya rasakan bermain musik secara langsung. 
Beberapa waktu lalu St.Vincent juga mengumumkan, bahwa pada tahun 2021 dirinya akan merilis album baru yang diberi judul "Lock And Loaded". Melalui postingan pada Twitter pribadinya, St. Vincent berkomentar "Can't wait for you to hear it."
The rumors are true. New record "locked and loaded" for 2021. Can't wait for you to hear it.

cc: @MOJOmagazine

— St. Vincent (@st_vincent) December 15, 2020
 Mengomentari album barunya St. Vincent menggambarkan bahwa album barunya akan memiliki nuansa warna seperti dalam film 'Taxi Driver".