M.I.A. Hadirkan Tari Saman dan "Bungong Jeumpa" di Teaser Album Terbarunya, "MATA"
MATA adalah tindak lanjut dari AIM 2016 dan akan rilis melalui Island Records, meskipun belum memiliki tanggal rilis dan daftar lagu resmi.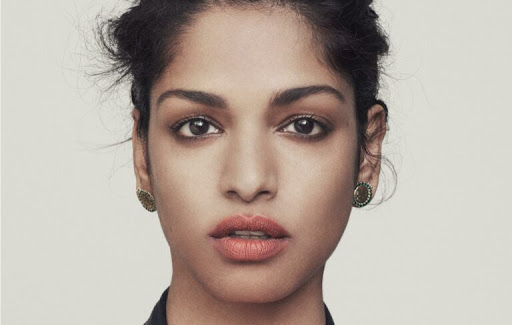 Teks: Adinda R. Syam
Foto: Picture: Wikimedia commons/Interscope Records
M.I.A. telah mengunggah teaser untuk album barunya "MATA". Ia juga mengatakan bahwa dia menunggu dua tahun untuk menghadirkan verse dari Doja Cat dan Nicki Minaj.
Cuplikan dalam video berdurasi satu menit 14 detik ini muncul untuk menampilkan trek yang berbeda. Misalnya pada salah satu lagu, penyanyi dengan nama asli Mathangi Arulpragasam ini melafalkan vokal rap dengan bass berat yang terdistorsi "I'm a traveller, time traveller / sinner of the star to a sinner of a nebula."
Namun, yang patut diperhatikan dari cuplikan teaser tersebut adalah bagaimana M.I.A. mengangkat tari saman sebagai obyek utamanya. Tidak berhenti di sana, ia pun menjadikan lagu tradisional "Bungong Jeumpa" sebagai sample dari trek tersebut.
MATA TEASER 🙏🏽 SEPTEMBER pic.twitter.com/ro5iMFIntd

— M.I.A. (@MIAuniverse) August 30, 2022
"MATA" adalah tindak lanjut dari "AIM" dan akan rilis melalui Island Records, tetapi belum ada tanggal rilis atau daftar lagu resminya.
Dalam sebuah video yang dibagikan ulang ke Twitter artis kemarin, Minaj dan rapper Amerika BIA membahas kekaguman mereka terhadap M.I.A.
Mad love for these 2 ❤️ brave badass beings BARBZ + BIA @NICKIMINAJ ! @BIABIA Always ! https://t.co/AVHY11i9Wk

— M.I.A. (@MIAuniverse) August 30, 2022
Sejauh ini, M.I.A telah mempratinjau album dengan single di bulan Agustus, ''Popular" dan single utama ''The One", yang rilis pada bulan Mei.