Things We Like: Best of 2019
Rangkuman hal-hal yang kami sukai di 2019.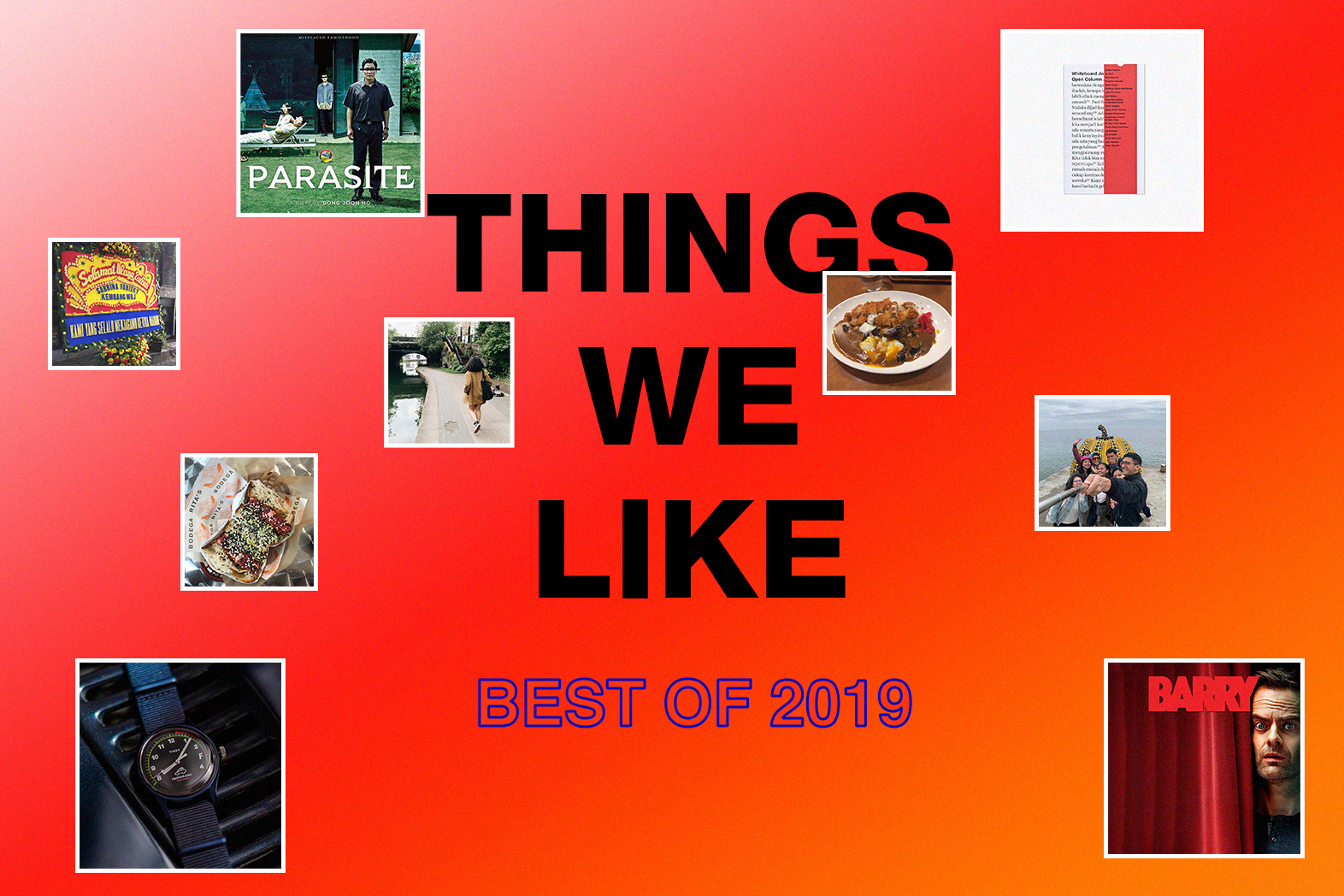 Memasuki hari Senin terakhir di tahun 2019, saatnya menutup tahun dengan mengingat kembali sederet hal yang telah membuat tahun ini lebih menyenangkan. Menjadi "Things We Like" terakhir di 2019, setelah merangkum yang buruk pada minggu lalu, kini saatnya kami mengumpulkan hal-hal yang disukai oleh tim Whiteboard Journal berikut alasannya. 
KEN JENIE
Editor
What:
Parasite Dir: Bong Joon Ho
Description:
Parasite is a film that expertly intertwine genres, make sharp commentaries on socioeconomic inequality, characters that are sometimes comical in their stereotypes brought to life by a great cast, feature beautifully crisp photography, eye pleasing art direction, and pacing that is in the goldilocks zone – it's just right. I can go on and on about this film – it hits all of the marks.
One of the best films of the decade. Watch it (if you haven't).
M. HILMI
Managing Editor
What:
BUKU WHITEBOARD JOURNAL OPEN COLUMN
Description:
Lega rasanya bisa rilis edisi cetak pertama. Perjuangannya cukup panjang dan cukup bergelombang, tapi ketika rilis lumayan plong di dada. Paling lega pas bikin release event di Kinokuniya. Acaranya rame dan diskusinya seru. Semua jadi energi untuk bikin buku kedua yang akan rilis tahun depan. Dan rencananya akan ada beberapa rilisan lagi dari redaksi Whiteboardjournal. Semua topiknya menarik dan akan datang dalam beberapa format berbeda. Sampai ketemu di rilisan berikutnya!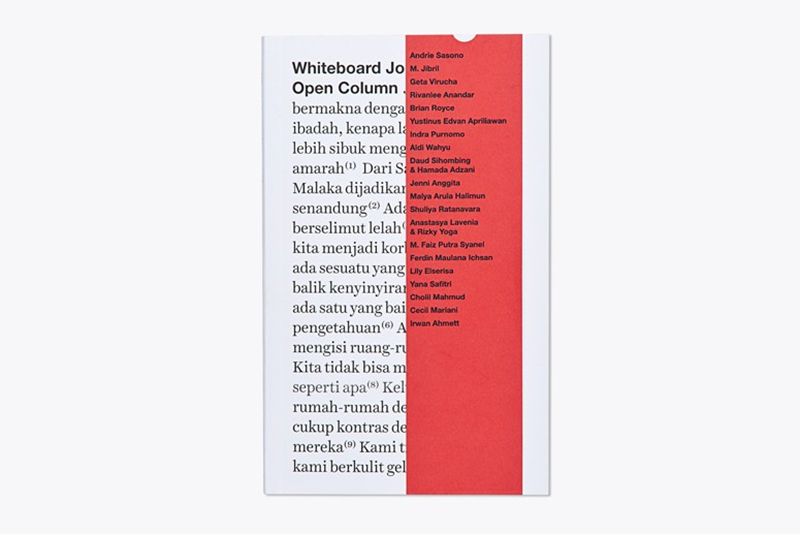 HANA ANDITA DEVARIANTI
Managing Editor
What:
Surviving. Literally.
Description:
2019 was pretty wild.
I still remember my first day of 2019, I stayed in my small student flat in London all day, tried to finish one of my postgraduate course essays, while feeling worried yet excited for my dissertation at the same time. Ten months later, I moved back to Jakarta, lived with my parents again, not a student anymore, and, on the very last month of 2019, started a job in this company.
So, to sum up, the best thing of 2019 was being able to survive one of the most intense years of my life. Also, honourable mention to the people who have shared the same rollercoaster as I was this year. You guys have made my year way more fun.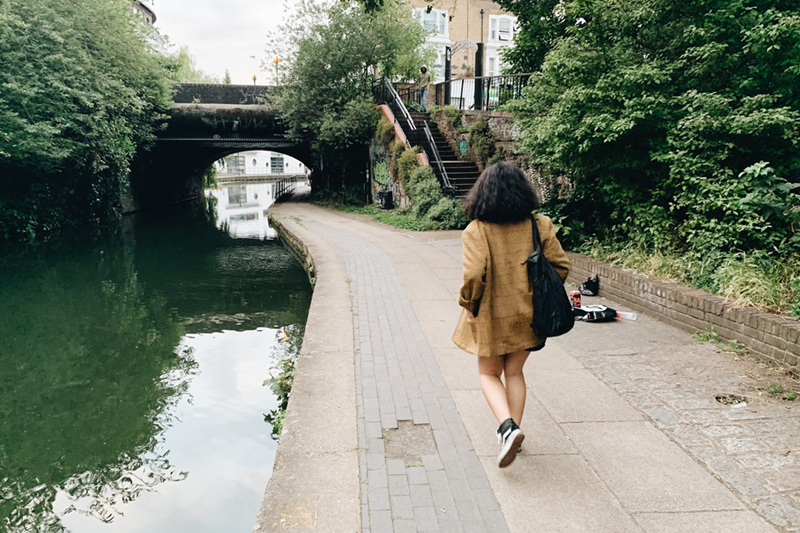 FEBRINA ANINDITA
Editorial Staff
What:
Trip to Osaka
Description:
Udara segar, bisa makan enak dan jalan kaki random. Kelayapan sendiri buat digging vinyl trus makan di pie cafe yang punya dark chocolate pie & kopi enak *nangis*. Oh, ada juga makan ramen dekat hotel di malam pertama pas sampai Osaka. Gerimis, ketinggalan rombongan dan handphone low battery, jadi jalan ngebut kena angin dingin tapi rewarded by a bowl of hearty ramen *nangis lagi*. 
Ada lagi ambisius cari curry rice paling enak dekat hotel bareng Dila, dan jaraknya lumayan jauh buat jalan kaki. Pas sampai restonya, enak banget karinya manis dan topping banyak. Di jalan pulang ketemu Ken, Mar, Max di bar lalu ikutan minum beberapa gelas whiskey. Pulang handphone mati, modal ingatan rute buat balik ke hotel sambil agak sempoyongan.
Arigato Studio 1212 for the outing!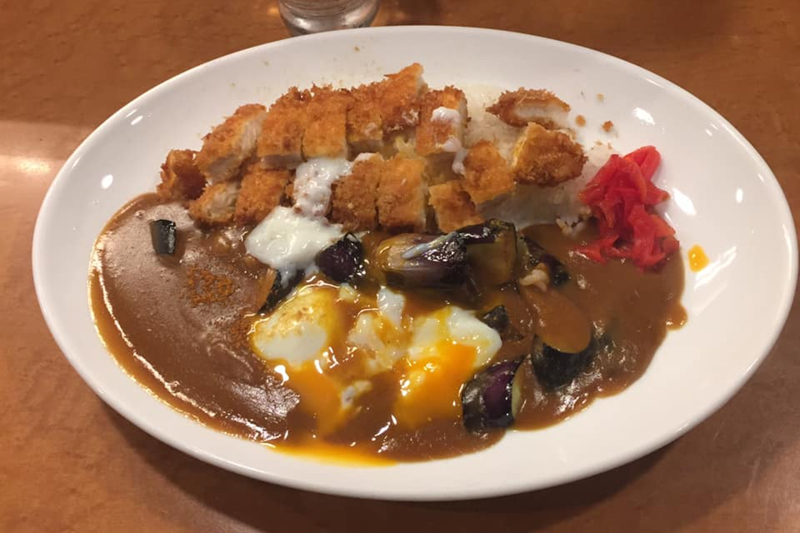 GHINA HANA SABRINA
Editorial Staff
What:
BACK TO LONDON TOWN
Description:
Ever since I went back for good at the end of 2017, I've always been certain that I'm definitely going to go back to London sooner or later. And last October, GIRL CAME BACK. During this trip I went back to some of my favorite spots while also discovering new ones, drank some good wines, ate good food (Rochelle Canteen! Bodega Rita's!), learned a lot about the current food system in one of the best exhibitions in V&A (FOOD: Bigger than the Plate) and finally spent quality time with friends in London. Overall, it was a wholesome trip and a much needed refresh and reminder of how much I love this city. 
Honorable mention of other best things in 2019: Travelling to several cities in Indonesia with Lazy Susan, met new friends, learned a lot, tasted local specialties and Suzine 002 got featured in Stack!!!!
CLARISSA AMABEL
Art Director
What:
Naoshima
Description:
There aren't many bright spots in 2019, but this was one of them. Quick day trip ke Naoshima saat company outing tahun ini bersama teman-temanQ. 
Kami melihat labu raksasa, jalan kaki mengelilingi pulau, memanjakan mata dengan seni rupa, ketinggalan bus, ketutupan tongsis, makan nasi kare di kantin mungil, jajan di supermarket, hampir ketinggalan boat, dan berdiri di belakang perahu sambil berusaha menahan mabuk laut. It felt miles away from real life, because it was!
I'll be back soooooon, little island.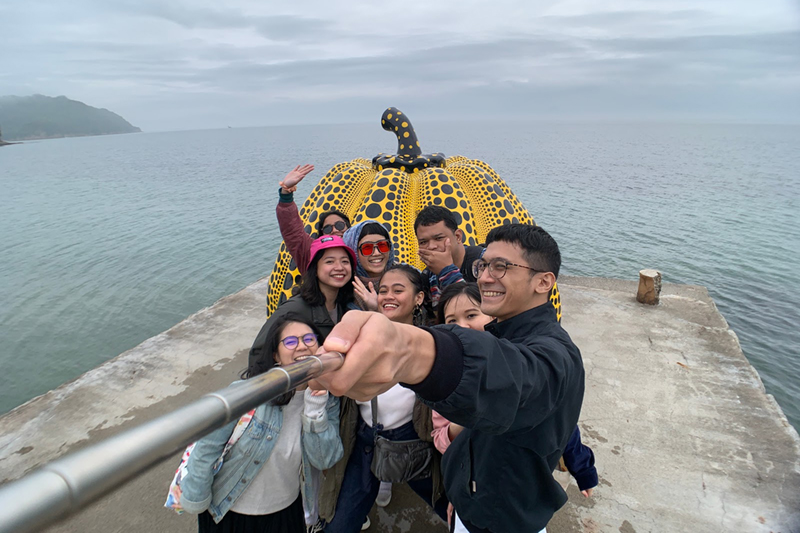 TIANA OLIVIA LONDA
Graphic Designer
What:
Footurama x Timex
Description:
Pada minggu pertama masuk di kantor ini, gue langsung di-brief, "Tiana, kita akan ngerjain bareng project kolaborasi Footurama dengan Timex," (kurang lebih begitu brief-nya).  Pas denger, gue excited banget dan rada jiper juga!! Gue pikir, "hah seriusan nih, yakin gue yang kerjain???" But, it was a fun project to work on! Gue belajar banyak hal baru selama mengerjakan ini. Dan biarpun ada beberapa kendala yang terjadi along the way, tapi pada akhirnya semuanya bisa diselesaikan–thanks to Mas Adit, Nana & team Footurama! 
Untuk yang tertarik beli jam baru, tahun baru jam baru gitu, monggo, bisa beli yang ini! HEHE
AZZAHRA RIZQA
Graphic Designer
What:
HBO's Barry
Description:
 A series co-created by Alec Berg and Bill Hader starring the latter. This brilliantly hilarious dark comedy combines two of my favorite things–murder, and laughter. It tells a story of a low-rate hitman finding his passion in theatre, and how he juggles between the two contrasting occupations. This series was started in 2018, but I first discovered it through their second season which aired on March 2019. It was such a refreshing genre, and is such a rare gem to find in this saturated series scene. Also, thanks to Barry, Bill Hader has definitely climbed up the top of my crush list.
SABRINA FARIZKY
Marketing & Partnerships
What:
02/10/2019
Description:
Salah satu momen paling berkesan di tahun ini adalah ulang tahun gue yang ke-26 di bulan Oktober lalu. 
It's a sweet and gentle reminder that no matter how rough this year is, I'm still surrounded by all these wonderful people that I love and loves me back.