Things We Like: Dari Minggu Kedua Januari
TV Series, makanan, hingga musik yang kami sukai.
Kembali lagi dengan "Things We Like". Di dalam program ini, kami mengumpulkan hal-hal yang sedang disukai oleh tim Whiteboard Journal berikut alasannya. Dari season terbaru dari TV series "Terrace House", crab omelette di New York, trek dari musisi Korea, hingga seri dokumenter di Netflix, berikut adalah "Things We Like" dari minggu kedua Januari.
M. HILMI
Managing Editor
What:
Running Man
Description:
2020 belum sampai dua minggu, tapi sudah banyak sekali berita buruk. Banjir di awal tahun, ancaman perang dunia ketiga, hingga KPK yang mulai digembosi. Di situasi seperti ini, kita butuh cari jalan untuk tetap menikmati keadaan, dan rasa-rasanya tak ada hiburan akhir zaman yang lebih menyenangkan dari nonton Running Man. Senang rasanya bisa ketawa lepas melihat kegoblokan aksi personilnya. Seperti minum obat penenang di saat dunia sampai di akhiran.
HANA ANDITA DEVARIANTI
Managing Editor
What:
Good food, great company
Description:
Minggu lalu, beberapa kali menikmati makanan yang enak banget sambil ditemani orang-orang terdekat. Kadang di tengah kesibukan, hal-hal kecil seperti makan-makan bareng dengan orang-orang terdekat jadi hal yang terasa jadi spesial banget. Dan, ternyata bikin mood jadi jauh lebih baik. 
Dan ternyata juga, salah satu resolusi 2020 untuk lebih connect dengan orang-orang terdekat ternyata bisa dilakukan dengan hal-hal sederhana kaya gini.  As simple as, makan bersama dan ngobrol.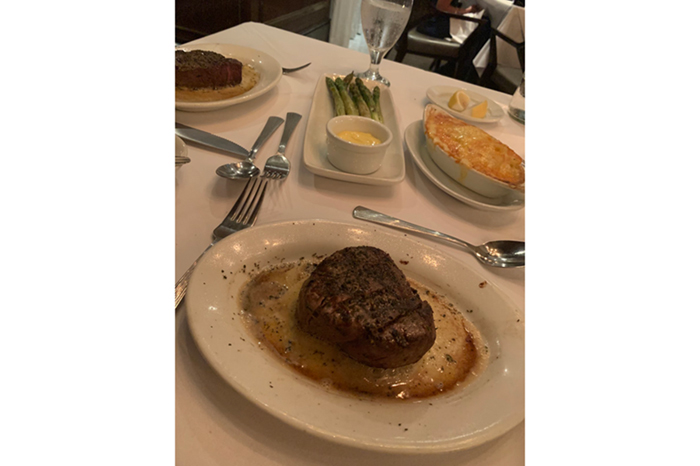 FEBRINA ANINDITA
Editorial Staff
What:
Terrace House: Tokyo
Description:
Gw telat ya baru nonton Terrace House? Salah nonton pula justru yang season terbaru.
Jadi pas liburan Tahun Baru staying in dan di minggu terakhir marathon "Terrace House: Tokyo". Seru ya episode 24 ngeditnya gantung banget. Bagian komentar paling ditunggu karena giring opini. 
Sekarang gw 2 episode lagi kelar "Terrace House: Karuizawa". Dan kayaknya emang komposisi orangnya pasti ada 1 cowok childish gitu ya? 
Lama-lama gw bisa Bahasa Jepang karena nonton Terrace House.
GHINA HANA SABRINA
Editorial Staff
What:

Ozeki Osakaya Chobei Sake
Description:
To be honest I initially picked this sake at random, mostly because of its unique bottle shape – but then it was the best decision of the week. Flavour-wise it's quite light and dry, and has notes of lychee and melon – it definitely has a pleasant umami essence and is great with fish!!
EMMANUELLA PRIMASTIWI
Editorial Staff
What:
Crabmeat Omelette at Uncle Boons Sister
Description:
Recently went to New York. Spent the last 3 days of my trip by myself, had a FULL Frances Ha / GIRLS moment emotionally, physically and romantically (lol). All was good in my hood, entered the year as a new woman blah blah blah…
So, I'm not a big egg person. Will never touch a hard boiled egg, EVER. Can only have really good soft boiled ramen egg and omelettes, that's it. A rrreallly good omelette and curry combo always gets me going though. This crabmeat omelette and yellow curry dish at Uncle Boons Sister is one of them. HANDS DOWN the best meal I had in New York. You might be thinking, "why TF is she having telor dadar, she's in NYC?" ROAST ME, I don't care. Reminds me a lot of Mbak Sar's telor dadar with kari. You can take the gorl away from Mbak Sar, but you can't take Mbak Sar away from the gorl. So good I came back on my last day for a goodbye meal.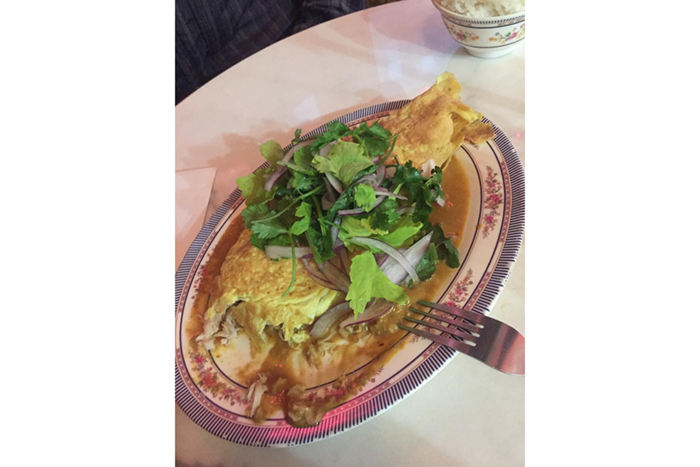 AZZAHRA RIZQA
Graphic Designer
What:
What Happened – Playbook
Description:
A super cool and fresh-sounding Korean music (nope, it's not k-pop) I recently discovered before my trip to Seoul earlier this year. It totally reminds me of the amazing and chaotic time my friends and I had during the trip. This song has less than a 1000 stream on spotify which makes it ultra special! Give it a go and enjoy!!!
SABRINA FARIZKY
Marketing & Partnerships
What:
Don't F**k With Cats: Hunting an Internet Killer
Description:
Dikarenakan munculnya kasus Reynhard Sinaga minggu lalu, anak-anak kantor jadi pada bahas mengenai salah satu seri terbaru Netflix, yaitu "Don't F**k With Cats," sebuah true crime documentary yang membahas kasus Luka Magnotta, seorang psikopat yang berasal dari Kanada.
Agak cape sih nontonnya, karena selain durasi tiap episode-nya yang hampir satu jam, berbagai aspek dari kasus ini juga disturbing gila. Gue lumayan harus selingin nonton ini sama seri lain yang lebih light supaya ga migren.