Things We Like: Dari Minggu Kedua Oktober
Festival musik, karya foto hingga komik yang kami sukai.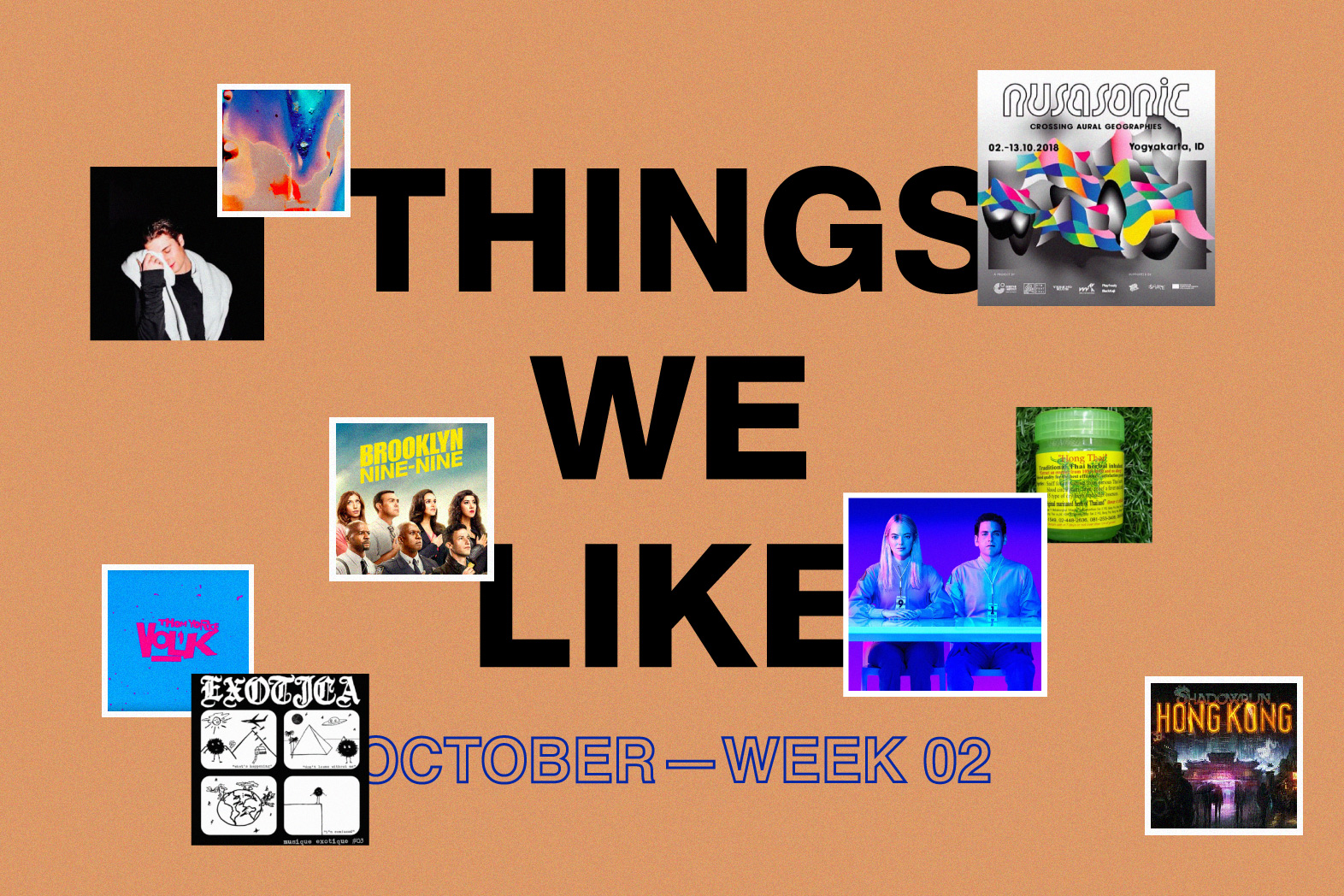 Di edisi terbaru "Things We Like", kami mengumpulkan hal-hal yang sedang disukai oleh tim Whiteboard Journal berikut alasannya. Dari festival musik eksperimental elektronik, karya foto yang bereksperimen dengan warna, game bertema cyberpunk hingga komik yang berpusat pada olahraga basket, berikut adalah "Things We Like" dari minggu kedua Oktober.
KEN JENIE
Editor
What:
Brooklyn Nine-Nine (Season 5)
Description: Mar and I just finished watching all 22 episodes of Brooklyn Nine-Nine season 5 on Netflix. So absurd! So good! Go watch it.
M. HILMI
Managing Editor
What:
Harlem Beat Comics
Description:
Bacaan saat SMA dan kuliah, kemarin baca lagi pas lagi sakit dan ternyata banyak belajar tentang basket dari sini. Lumayan membantu saat sekarang ngerjain NBA dan jadi trivia sendiri saat sempat ke Tokyo – terutama saat jalan-jalan di Shibuya. Karakternya seru dan banyak statement ajaib, salah satunya adalah mereka yang pakai sepatu New Balance adalah orang baik.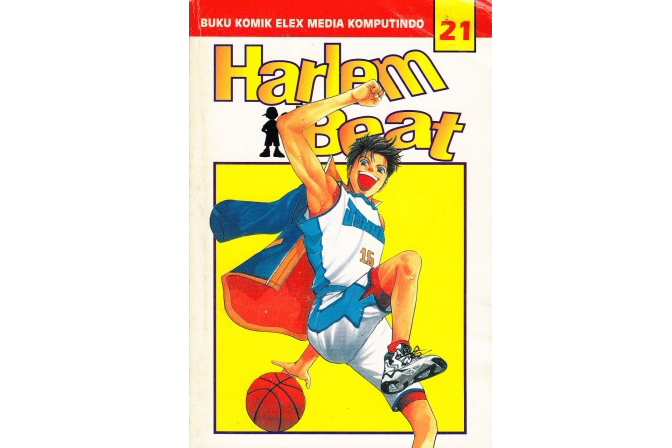 FEBRINA ANINDITA
Editorial Staff
What:
Nusasonic
Description:
Festival musik eksperimental elektronik di Jogja yang isinya macam-macam program. Datang ke sini tanpa riset maupun dengar musik para pengisi acara, jadi tiap nonton penampilan ada rasa kaget, terutama Jessica Ekomane yang katanya membuat banyak penonton mual dan keluar ruangan saat ia tampil! Nggak kebayang kalau acara ini digelar di kota lain – Jogja dan sekitar sudah paling pas karena aksesnya mudah, jalan lancar dan pilihan ruang lumayan banyak. Salut sama Mas Wok yang back-to-back urus acara dari INF lanjut Nusasonic. Walau gaung acara ini kurang besar (atau mungkin sengaja?), tapi keren banget.
Katanya Nusasonic akan dibuat berkala, jadi program acara dibawa ke negara kurator juga. Jadi mau ke Berlin 🙁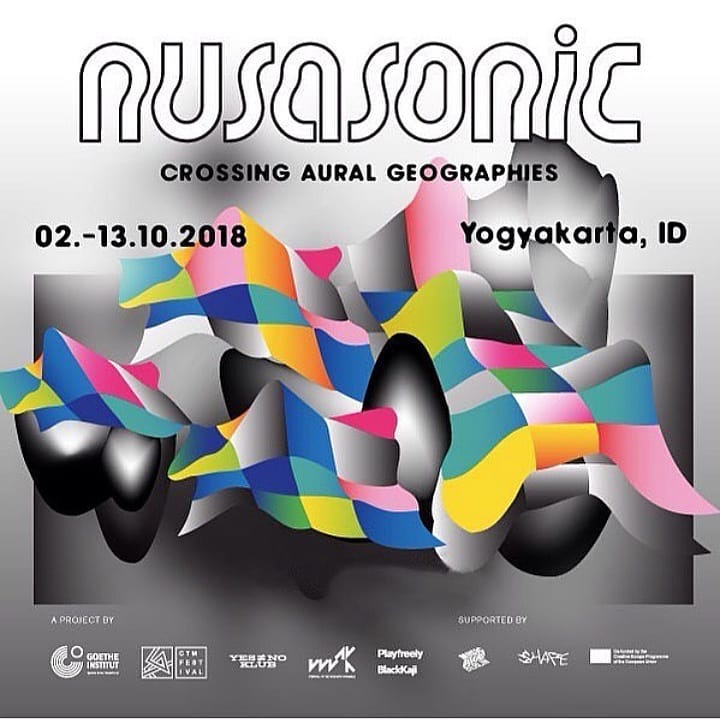 GHINA HANA SABRINA
Editorial Staff
What:
Mall Grab Boiler Room DJ set
Description:
He opened with a Dannii Minogue track and closed the set with Penny & The Quarter's "You and Me". All in all, his set made me forget the fact that he's wearing a Kenzo shirt.
EMMANUELLA PRIMASTIWI
Editorial Staff
What:
Jack Whitehall: Travels with my father.
Description:
So funny, so weird. My kind of humor, karena annoying & suka gak jelas.
JANUAR KRISTIANTO
Heart Attack
What:
Exotica – Musique Exotique #03 EP
Description:
New York tidak hanya identik dengan hardcore tonjok atau band-band yang cenderung punya sound heavy, tapi disini adalah gudangnya band-band andergron berkualitas. Salah satunya Exotica, unit punk eklektik asal Brooklyn!

Lewat dual bahasa yang disajikan yaitu Inggris dan Spanyol, eksistensi mereka semakin mantap dengan kehadiran EP ketiga ini dengan streamable single "Desciendo". Kerennya ngaco dan yang pasti bikin pogo!
CLARISSA AMABEL
Art Director
What:
Shadowrun: Hong Kong
Description:
Okay I should've put this on Things We Like from weeks ago but I've been keeping this guilty pleasure to myself, mostly because of nerd shame. But this is one of the things I'm looking forward to in the weekends now. Shadowrun: Hong Kong is by no means a blockbuster game, but that's precisely what I like about it. Single-player, turn-based RPG, based in a cyberpunk+magical far-eastern dystopia?? SIGN ME UP!!
It's very self-contained and it boasts no expansive open-world, but the variety of characters and the hand-painted quality of the shady Hong Kong neighborhoods are as delicious as a steaming char siew pao. Also I got this for like Rp 35.000 on Steam, so… SCORE.
ENRICO EMMANUEL
Graphic Designer
What:
Hong Thai – Herbal Inhalant
Description:
Akhir pekan kali ini gue ditemani dengan sariawan, panas dalam, gusi bengkak, bersin-bersin tak berujung dan sakit kepala. Luckily, gue ditemani dengan inhalant super sakti ini, percayalah ini inhalant paling ampuh yang pernah gue pake. Handy, wangi herb-nya strong, dan anehnya ga habis-habis.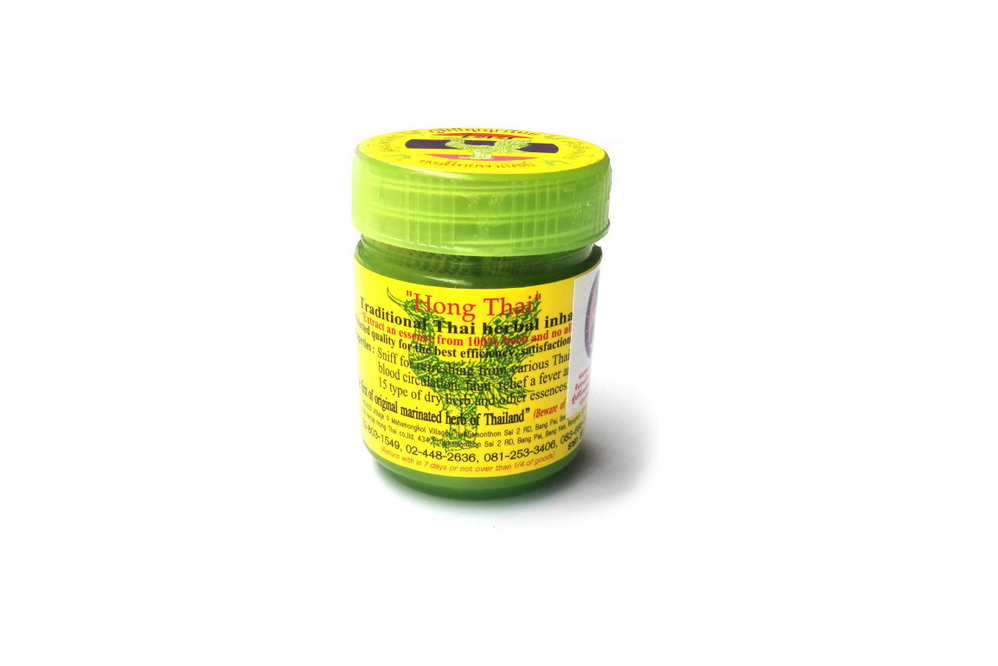 VINCENT WIDJAJA
Graphic Designer
What:
Thom Yorke – Volk [from Suspiria Soundtrack – 2018]
Description:
This is actually the full version of the track that plays during the teaser trailer. An instrumental piece filled with paranoid, tension building and retro horror atmosphere that is oddly pleasing to my ears. Me likey. Can Oct 26th come faster?
DILA F. HASAN
Graphic Designer
What:
Color photographs by Daisuke Yokota
Description:
"WHOAA!" I said to myself, for the very first time I saw this artwork. Unintentionally, untuk nyari inspirasi eksperimental warna seperti ini! Memang kelihatannya cuman seperti oil paint and somewhat bahan kimia lainnya di campur tidak merata TAPI ternyata di balik karya ini, seniman yang berasal dari Jepang, Daisuke Yokota menceritakan bagaimana dan ada cerita apa dibalik mahakarya ini. Singkatnya, dia adalah experimental photographer yang biasanya memotret ulang foto yang sudah ia cetak dan dia scan kembali, kadang menggunakan bahan-bahan development yang tidak seharusnya di pakai sampai bisa kebakar. Di karya dia kali ini, Daisuke menunjukan bahwa kita tidak perlu kamera untuk memotret, tapi hanya menggunakan film roll dengan jenis yang berbeda-beda untuk menunjukan warna, maka kita bisa menghasilkan foto tanpa kamera! "MIND BLOWN"
Read more: Color Photographs by Daisuke Yokota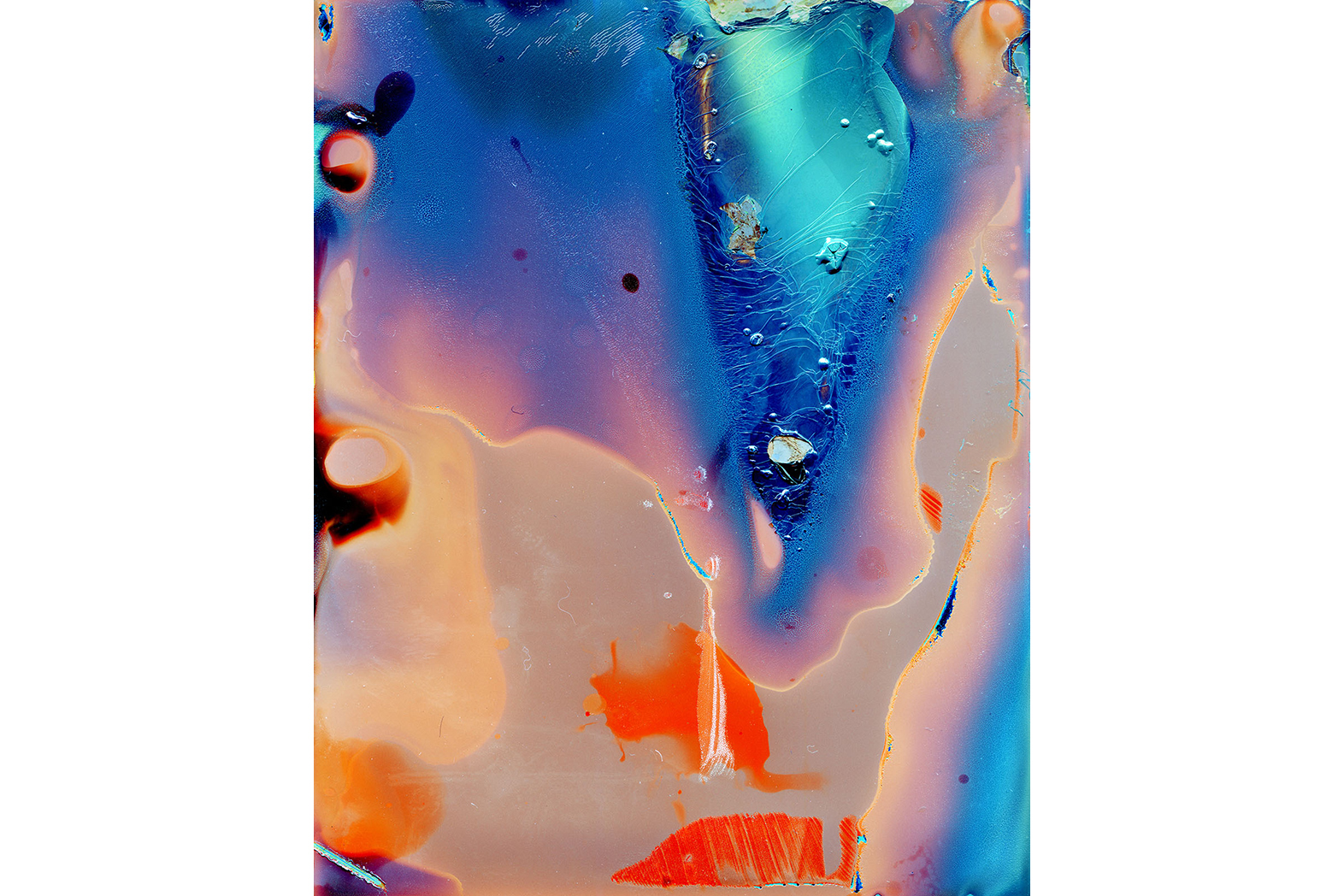 ADYTHIA UTAMA
Videografer
What:
MARVEL: Contest of Champions
Description:
Ini bukan sekedar thing yang saya like, tapi ini juga merupakan sebuah ajakan untuk kalian fans atau non fans Marvel yang anti mainstream dan bosan dengan permainan smartphone overrated seperti "Mobile Legend" atau PUBG. Puluhan bahkan menuju ratusan characters Marvel siap menemani hari hari anda jadi lebih wow hehehe. Yang menarik dari game ini adalah tiap bulan di-update dengan karakter-karakter baru dan sering kali update dengan apa yang sedang Marvel tampilkan di layar kaca atau layar lebar. Untuk bulan ini karena sedang heboh film Venom di bioskop, maka di game ini muncul karakter karakter baru seperti Symbiote Supreme dan Venom The Duck (Doctor Strange & Howard The Duck yang menyatu dengan symbiote) Game ini sudah ada sejak 2014 dan masih relevan hingga sekarang. Bahkan di kantor Whiteboard Journal tercatat sudah ada 4 orang yang memainkan game ini.
Dan jangan lupa add saya "oily scum udon" hehehehe~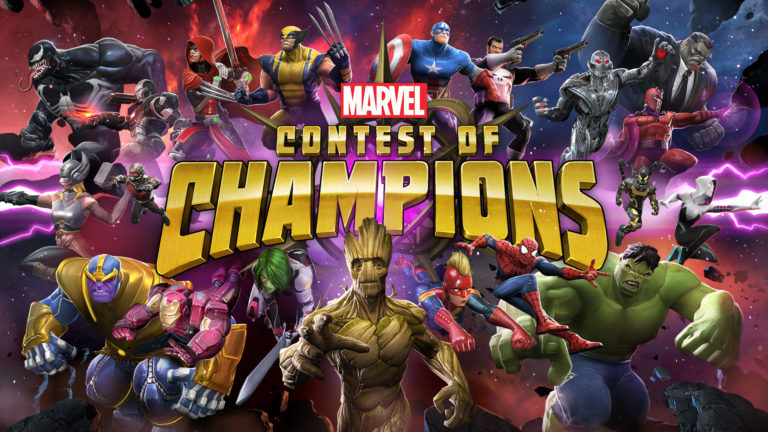 MAR GALO
BAMBOO TWIST
What:
Maniac
Description:
A dizzying mini series about 2 people entering treatments for their mental health. That's a very, very general description of the show. There are many 'mind' travels to different setting which makes it interesting. Overall, it's quite bizarre and puzzling BUT it has Ruth from Ozark AND Araminta Lee from Crazy Rich Asians AND Sally Field! It's a winner in my Netflix queue.  
Subscribe & watch! Or get on your friend's premium account!