Things We Like: Dari Minggu Keempat Agustus
Youtube channel, tempat makan hingga series yang kami sukai.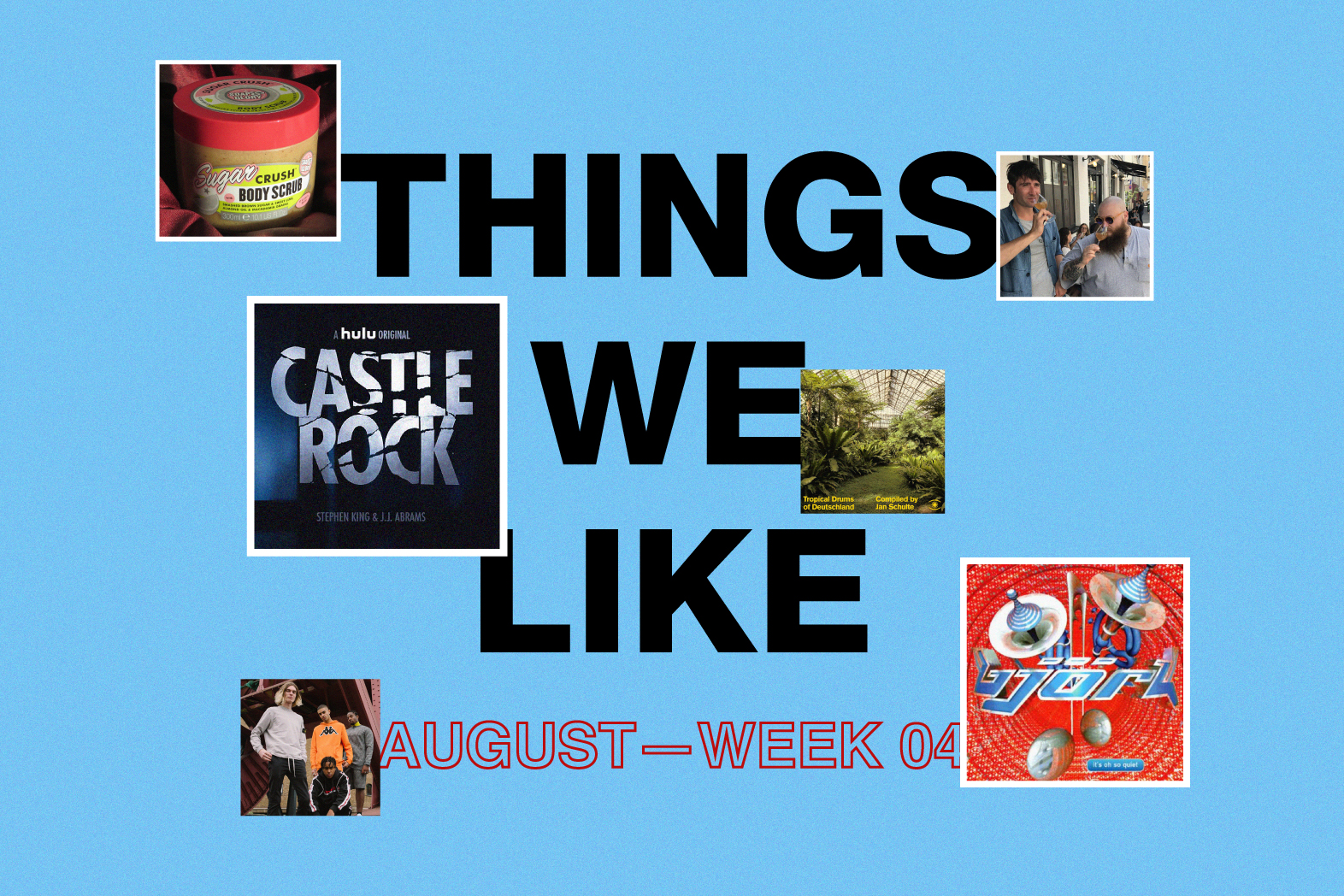 Di edisi terbaru "Things We Like", kami mengumpulkan hal-hal yang sedang disukai oleh tim Whiteboard Journal berikut alasannya. Dari Youtube channel yang di-host oleh sekelompok penyuka streetwear, body scrub, pertunjukan puppet theater hingga restoran melayu, berikut adalah "Things We Like" dari minggu keempat Agustus.
FEBRINA ANINDITA
Editorial Staff
What:
Jan Schulte – Tropical Drums of Deutschland
Description:
Gara-gara 1 lagu di mixtape Selected punya Mas Wachid, jadi ngulik deh. Enak!!
GHINA HANA SABRINA
Editorial Staff
What:
Killing Eve
Description:
The premise of the show is simple, it tells a story of a smart yet bored MI5 officer who is tasked to hunt down a very talented yet fashionable assassin. What makes this series really good is how they crafted the characters, especially Villanelle. Although a very talented assassin, I would want to befriend Villanelle and hang out with her and also borrow all her clothes. Knowing full well that she might kill me. I mean, when else would a killer use a Dries Van Noten suit to kill its target and also put on a pink Molly Goddard dress on a psych evaluation, proving she still has what it takes to be a cold-blooded murderer?
EMMANUELLA PRIMASTIWI
Editorial Staff
What:
From Paris with Love (Action Bronson and Clovis Ochin)
Description:
Action and Clovis are not the first two that comes to mind when you think of a dynamic duo, but these two together? Amazing. Granted they were drunk and stoned the whole time they were shooting this, but watching their bromance grow throughout this 3 part series have been such a treat. They make me want to drink the wine they drank and eat at the restaurants they visited. You can tell that they genuinely loved hanging out with each other, and they bonded in the best way possible, through wine and food. You can fake a lot of things in showbiz but there's one thing you can't fake; chemistry. Njjjjjjaaaaaayy mantabbb
AMELIA VINDY
Editorial Staff
What:
PAQ Youtube Channel
Description:
If you like fashion, especially streetwear this one is for you. Yang membuat channel ini menarik – selain perawakan pembawa acaranya (Shaq, Danny (!!!), Dex, dan Elias) yang sangat appealing, tentunya – personality dari masing-masing host pun membuat konten yang dibawakan jadi semakin menarik. Lewat komentar mereka, penonton bisa mendapatkan berbagai insight unik mengenai jungkir balik dunia per-fashion-an dan saya rasa cukup menginspirasi. Selain itu, mereka mengemas konten Youtube-nya dengan sangat baik, so yeah. I love PAQ so much.
JANUAR KRISTIANTO
Heart Attack
What:
Iron Age – Constant Struggle
Description:
Salah satu rilisan penting yang keluar tepat 12 tahun silam ini adalah album maha sempurna. Lewat pendekatan gaya klasik crossover (baca: AF, Corrosion of Conformity hingga Leeway), Iron Age sukses menjelma menjadi band semi-legendaris asal Texas. CLASS won't disappear with time, it's aging like a fine wine.
CLARISSA AMABEL
Art Director
What:
Soap & Glory Sugar Crush Body Scrub
Description:
Sorry TLC, this time I want them scrub (also, sorry). Whenever I have the time, I always love taking some extra time in the shower for a rub-a-dub with some nice scrub. I like sugar scrubs because I feel they do the job better, and they make me think of desserts! This Soap & Glory scrub smells so good, even though the consistency is a little more watery than I'd like. Makes you feel like a walking, freshly-exfoliated lemonade.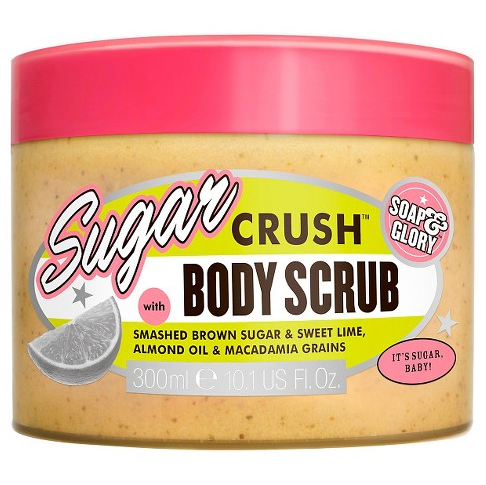 ENRICO EMMANUEL
Graphic Designer
What:
Puno: Letters to The Sky
Description:
Papermoon Puppet Theater kembali dengan pertunjukan melankolis nya, Puno: Letters to The Sky, memvisualisasikan gejolak emosi seorang ayah dan anak gadisnya yang harus dipisahkan oleh kematian. Dalam kurun waktu 50 menit, mereka mampu mengemas perjalanan kedua tokoh ini dari saat terbahagia sampai ke titik terendah mereka berdua. Cerita sederhana ini tidak hanya menampilkan kisah teatrikal yang memikat, tapi juga mampu membuat para penonton connect dengan apa yang dirasakan mereka berdua. Ringkas, emosional, tapi juga personal.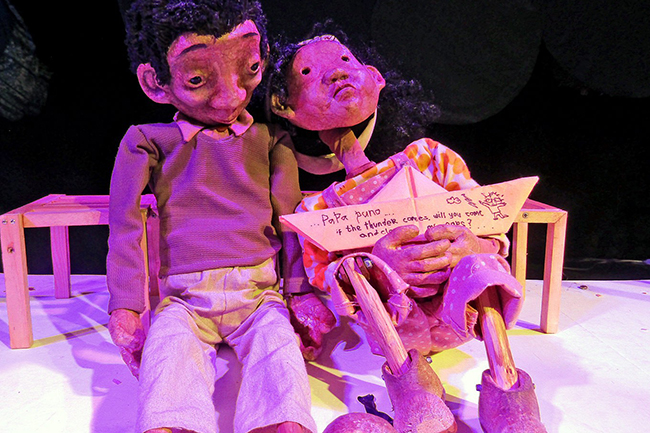 VINCENT WIDJAJA
Graphic Designer
What:
Björk – Sweet Sweet Intuition [1995]
Description:
"Fuck logic, fuck logic
Bravo to instinct
And sweet intuition"

Thanks for the reminder, Björk. A little about the song: this is actually a remix of her 'Sweet Intuition' song, which morphed from a demo that she originally writes for Madonna. The remix has this melancholic and mellow organ-sounding instrument that loops throughout the song, giving it a sweet sense of nostalgia. I like it. Once in a while, let's trust our sweet intuition, honey.
DILA F. HASAN
Graphic Designer
What:
Castle Rock (TV Series)
Description:
Castle Rock is an American psychological horror anthology television series from Hulu based on characters, settings and background stories of the famous supernatural fiction, suspense, science fiction and fantasy writer, Stephen King!!!! For those of you who are a fan of mystery or in for a thrill, you have to watch this! I mean…the scene itself took place in Shawshank (if you know what I mean).
Anthony
Graphic Designer
What:
Mari Makan Food Court, Pluit, North Jakarta
Description:
If you're looking for a cozy place this weekend for chilling out with family and friends, this might be appropriate for you. Nice atmosphere and ambience. There are also many tasty foods variations ranging from Indonesian (bakso, pempek Palembang, nasi uduk, nasi goreng, ayam geprek lunak.. :p) Chinese cuisines (kwetiau Medan, bakmie siantar) and many more. So, please come here and feel the difference!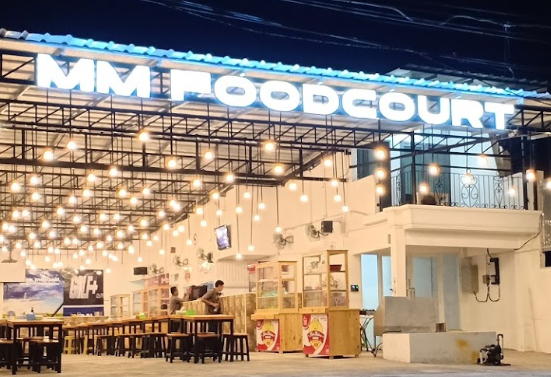 SABRINA FARIZKY
Marketing & Sales
What:
SNL – "Jeffrey's with Sean Hayes"
Description:
One of my all-time favorite skits on SNL. I tip my hat off to Sean Hayes untuk perannya sebagai salah satu salesclerk Jeffrey's, dan bagaimana ia tetap bisa menjaga karakternya di skit ini. Namun bagi saya, Will Ferrell tetap menjadi bintang utama meskipun ia hanya hadir pada detik-detik terakhir.
ADYTHIA UTAMA
Videografer
What:
Balloon with GoPro to Near Space
Description:
Tontonan gabut untuk para flat earthers yang akan bilang kalau lensa nya cembung.
MAR GALO
BAMBOO TWIST
What:
Dapoe Aceh Melayu
Description:
Been eating from this place for the 3 times in the past week, and it's only Thursday! Their yellow noodles is so good, thick and perfect texture. The gravy is a bit thick but not greasy and not too spicy. It kinda reminds me of emie but curry. The fried version is also really good. I got it plain with stir-fry broccoli as an accompaniment (vegetarian version although not sure about the gravy). Imagine with crab or beef! Yummmmmm!!