Things We Like: Dari Minggu Keempat Februari
Musik, video hingga anime yang kami sukai.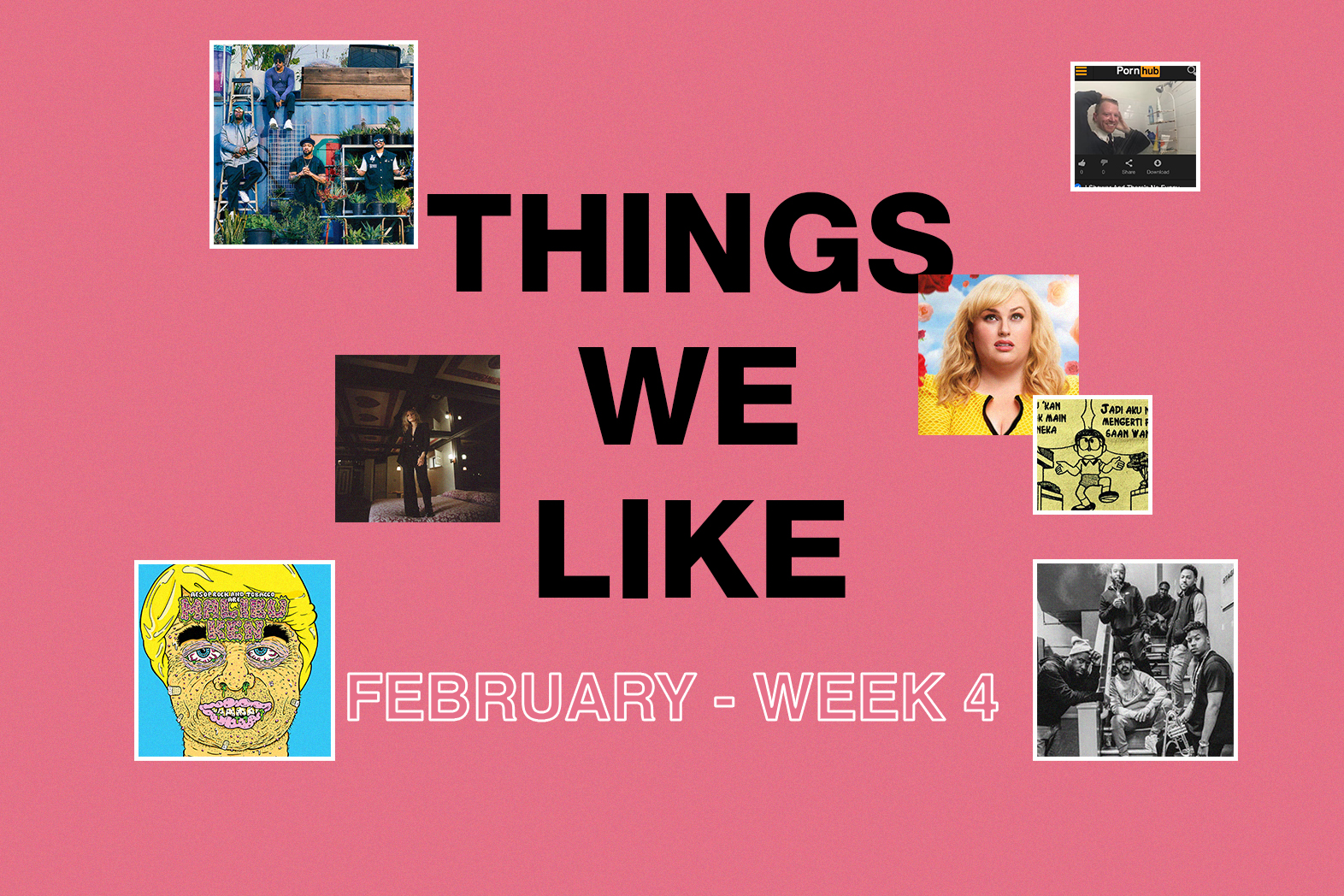 Di edisi pertama "Things We Like" di tahun 2019, kami mengumpulkan hal-hal yang sedang disukai oleh tim Whiteboard Journal berikut alasannya. Dari duo yang menyelidiki kasus-kasus misterius, pertunjukan musik oleh Robert Glasper, hingga tokoh anime yang menjadi sumber hiburan semua, berikut adalah "Things We Like" dari minggu keempat Februari.
M. HILMI
Managing Editor
What:
Buzzfeed Unsolved
Description:
Ini acara lama, tapi saya baru mulai nonton. Isinya dua yang orang membahas kejadian-kejadian misterius, baik dalam konteks crime juga kadang supranatural. Walaupun bahasan mereka berdua di sini tak ada yang menyelesaikan masalah (sesuai judulnya), tapi pembawaan acaranya lumayan menarik. Terutama pada pembagian peran kedua pembawa acara.
Ryan mengambil posisi sebagai host yang menceritakan detil peristiwa yang mereka angkat dan Shane akan menemani dan mengomentari cerita dari Ryan. Yang seru, Ryan adalah sosok parno yang tak jarang membawa teori-teori konspirasi yang super spekulatif, sedangkan Shane adalah sosok skeptis dan sinikal yang akan mentertawai teori-teori Ryan yang kadang memang tak masuk akal. Dinamika keduanya membuat acara jadi hidup dan tak jarang komikal.
Jika bingung mau mulai nonton dari mana, tonton episode di mana mereka menyelidiki kasus hantu di rumah kolega mereka di episode "The Haunting of Hannah Williams".
FEBRINA ANINDITA
Editorial Staff
What:
Jessica Pratt – Quiet Signs
Description:
Gue tahu Jessica Pratt dari Ken sekitar tahun 2017. Kecantol karena vokalnya unik dan pas lihat performance di KEXP bagus banget – ada masanya gue denger album "On Your Own Love Again" melulu. Baru-baru ini dengar album barunya, "Quiet Signs" secara non stop sampai sekarang. Bagus banget dan nyaman didengar pas commuting atau malam hari di kamar untuk lullaby.
GHINA HANA SABRINA
Editorial Staff
What:
Ghetto Gastro
Description:
Recently introduced to Ghetto Gastro just last week and I am obsessed! They're a culinary collective where among them, the chefs have worked at Le Cirque, Jean-Georges, and Noma to name a few. They started their journey with hosting small dinners, Rick Owen's Thanksgiving party is one of them, and now they're determined to bring "Bronx to the world, world to the Bronx". They've collab-ed with Serpentine Galleries, artist Hank Willis Thomas, and even worked with Marvel to develop a "Taste of Wakanda".
They truly are an inspiration and I would like to meet them one day over meals.
EMMA PRIMASTIWI
Editorial Staff
What:
RYAN CREAMER
Description:
Imagine going through pornhub about to mind your "business" and coming across this guy. SO FUNNY. I can't really explain what he does, but he has videos like "Ryan Creamier Disinfects the Casting Couch" and weird ones like "I, Your Step Brother, Decline Your Advances But Am Flattered Nonetheless". Basically a huge meme channel of everything porn.
CLARISSA AMABEL
Art Director
What:
Doraemon Hari Ini
Description:
Doraemon dari dulu menjadi panutanque! Doraemon jaman dulu menjadi sumber hiburan dan penggagas imajinasi anak SD (alat ajaib Doraemon favoritku adalah Tongkat Pengambil Barang dari Televisi dan Taplak Meja Ajaib, thank you for asking). Doraemon Hari Ini menjadi potret realita sosial kita sekarang. Ternyata egoisme dan ketamakan yang memotivasi Nobita cs juga nggak beda jauh dengan apa yang menggerakkan netizen sekarang.
Sejak follow akun ini, gue jadi sering terbahak-bahak sendiri saat scrolling timeline Instagram. Bahagia itu sederhana <3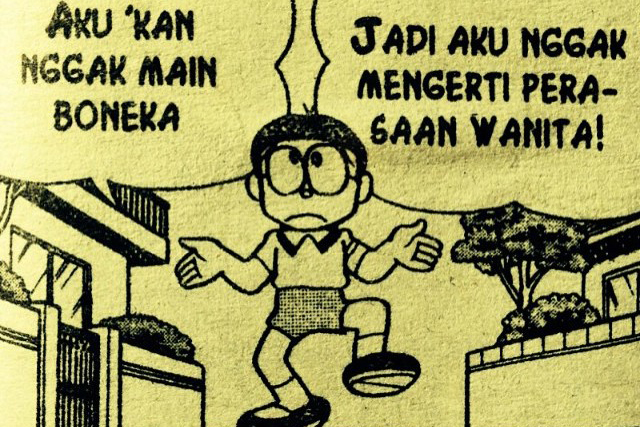 DILA F. HASAN
Graphic Designer
What:
Isn't it romantic – a Romance Comedy Parody film :/
Description:
I will not say this is a good film, but if you're looking for some real laughter then this is it! Kekonyolan Rebel Willson digabungin dengan konsep cerita yang sangat cliche adalah perpaduan yang sangat keooos. Referensi film ini juga sangat klasik dan presisi seperti "Pretty Woman", "13 Going on 30" dan "Notting Hill", jadi gak mungkin tuh lo gak sadar ada comotan film romcom di sini, ah pokoknya untuk tontonan yang sangat ringan dan menggelitik perut, ini cocok banget untuk kalian hehehe.
ALMER RASHAD
Graphic Designer
What:
Malibu Ken-Malibu Ken
Description:
Malibu Ken adalah projek kolaboratif dari Rapper / Lyricist jenius Aesop Rock dan Tobacco, otak dari Black Moth Super Rainbow yang keluar awal Januari kemarin. Masuk ke album ini mungkin gue ga tau apa yang gue ga bakal dapet, tapi ini mungkin dream collaboration yang ga pernah disangka dari 2 musisi ini. Seperti biasa Aesop Rock dengan verse tajam dan penuh metafora-metafora yang bikin mikir dua kali.  Gue juga ga expect kalau Tobacco bakal ngelakuin apa yang biasanya dia lakuin di BMSR dengan vokal-vokal yang layered dan vocoder yang kadang-kadang suka buat bingung dia ngomong apa. Tapi anehnya it works really really well, flow dia mengalir aja di beat-beat yang aneh ini. Mungkin ini salah satu projek rap kolaboratif yang gue suka banget selain Armand Hammer (Billy Woods & Elucid), Hermit & Recluse (Ka & Animoss) dan obviously Run the Jewels (Killer Mike & El-P). Gue ga kaget kalo ini bakal ada di top 10 mungkin top 5 album rap of the year gue dan ini baru Maret.
SABRINA FARIZKY
Marketing & Sales
What:
R+R=Now Live at Java Jazz Festival 2019
Description:
Robert Glasper is definitely one of my all-time favorite musician, and to be able to watch him, alongside his all-star group, R+R=Now, felt like a spiritual experience to me.
Selain memainkan lagu-lagu dari album debut mereka, keenam-nya diberikan waktu untuk memainkan solo part masing-masing. Agak sulit untuk gue memilih bagian solo siapa yang menjadi favorit, karena semuanya memberikan rasa yang berbeda-beda, tapi saling melengkapi hingga membuat set berdurasi 1,5 jam ini terasa sangat singkat.