Things We Like: Dari Minggu Keempat November
Film, YouTube channel, hingga buku yang kami sukai.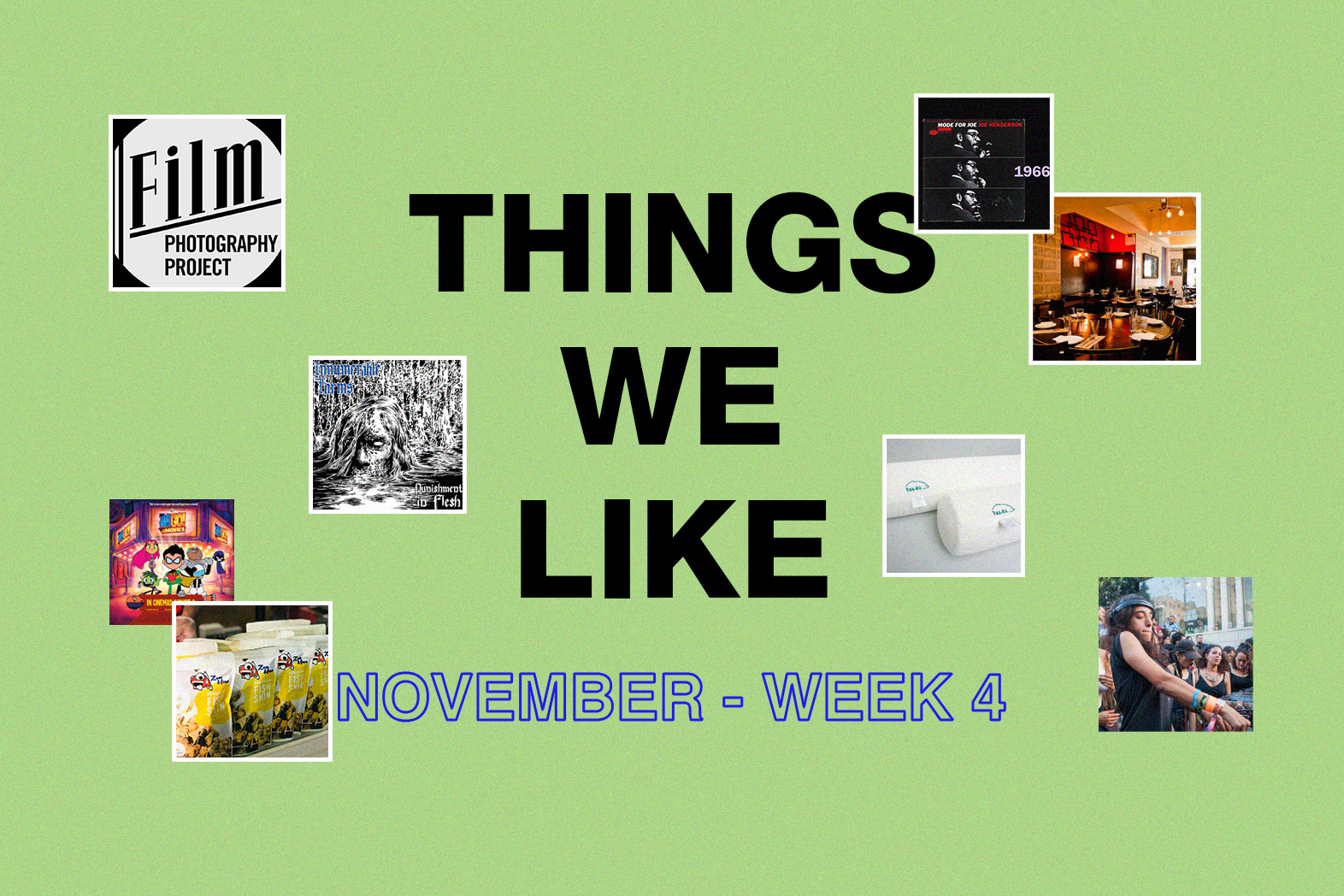 Di edisi terbaru "Things We Like", kami mengumpulkan hal-hal yang sedang disukai oleh tim Whiteboard Journal berikut alasannya. Dari film animasi superhero buatan DC, cara untuk investasi kenyamanan, kanal YouTube tentang film photography, hingga buku panduan untuk studio desain grafis legendaris, berikut adalah "Things We Like" dari minggu keempat November.
M. HILMI
Managing Editor
What:
Teen Titans Go To The Movies
Description:
Periksa kepala mereka yang bilang kalau DC tak punya film bagus. Nyatanya mereka punya film yang jauh lebih menyenangkan untuk ditonton daripada dua film Marvel tahun ini, Antman and The Wasp dan Deadpool 2.
Periksa juga kepala mereka yang mengabaikan film ini karena terlihat kekanakan. Lagian apa salahnya jadi anak-anak kalau memang ada kualitas di sana.  Lihat saja trailer-nya, di sana kita akan melihat bagaimana dengan mudah film ini menjungkirbalikkan kepongahan Marvel, sembari tetap bisa menertawakan diri sendiri. Sebuah hal yang hilang entah kemana di film live action mereka yang selalu terasa ketinggalan.
Alurnya cukup ketebak, tapi dialognya yang seru membuat kita tinggal sampai akhir cerita. Jangan lupakan juga ceng-cengannya yang tak pandang bulu. Mulai dari opening credits Marvel, Ryan Reynolds, dialog di Batman vs Superman, hingga Al Mukarom Stan Lee tak ada yang lolos jadi bahan candaan di sini. Kalau ada yang kebetulan kenal Ben Affleck tolong suruh nonton film ini.
FEBRINA ANINDITA
Editorial Staff
What:
Bantal microfiber Tuu-ru
Description:
Capek kerja? Pusing lembur dan perjalanan commuting jauh? Sama dong. Biasa investasi kejiwaan dengan makan enak, belanja dan ina inu lainnya, tapi kali ini rasanya perlu investasi kenyamanan yang bisa dinikmati secara maksimal. Trigger muncul karena sering traveling buat shooting dan tidur di beragam hotel, jadi sadar kalau bantal hotel itu enak. Sempat cek dan ternyata mereknya King Koil yang microfiber. Lalu cek harga dan segera cari alternatif merek lokal bernama Tuuru dari Surabaya. Harga ¼ dari King Koil microfiber tapi empuknya sama. Oke lah 2019 mau buat kamar di rumah seperti hotel, lengkap dengan bedsheet bahan modal – yang susah banget dicari di sini.
AMELIA VINDY
Editorial Staff
What:
Film Photography Tube
Description:
Gue suka banget sama apa yang bahas oleh Michael Raso and Mat Marrash di kanal Youtube ini. Sebenarnya mereka tuh udah jadi komunitas (Film Photography Project), berawal dari bikin podcast, kanal Youtube bahkan sampai buat School Camera Donation Program, keren banget ampun deh.

Okay tapi gue akan fokus sama kanal Youtube mereka. Pada kanal mereka, Michael Raso and Mat Marrash bisa membawakan kontennya dengan sangat sederhana, tapi esensial. Dan yang lebih keren lagi, bahasan mereka tuh nggak banyak diangkat oleh pembuat konten analog lainnya.
Mungkin buat yang nggak suka dengan kamera analog, bisa menganggap videonya membosankan, tapi buat yang punya hobi serupa, insight mereka menarik banget. Luv them!
GHINA HANA SABRINA
Editorial Staff
What:
Sama' Boiler Room DJ Set
Description:
Stumbled upon her while watching Boiler Room's newest documentary about the underground hip hop, trap and electronic music scene in the Palestine (which you should also watch). What's fascinating is that she was the one who supposedly introduced deep techno music to her home country, Palestine. But aside from that, she put on a damn good set, all her tracks are absolute bangers, the crowd was amazing, and who would've thought that one of the best BR sets would be from Palestine?
EMMANUELLA PRIMASTIWI 
Editorial Staff
What:
Apple Cider Vinegar Toner
Description:
Sis is officially a beauty GURU. Made my own apple cider vinegar toner the other day & although it smells like butt my skin loves it so give it a try guys you can try find the recipe anywhere. Pro tip: add some essential oils to yours so it doesn't smell like butt so much. I've embraced being basic.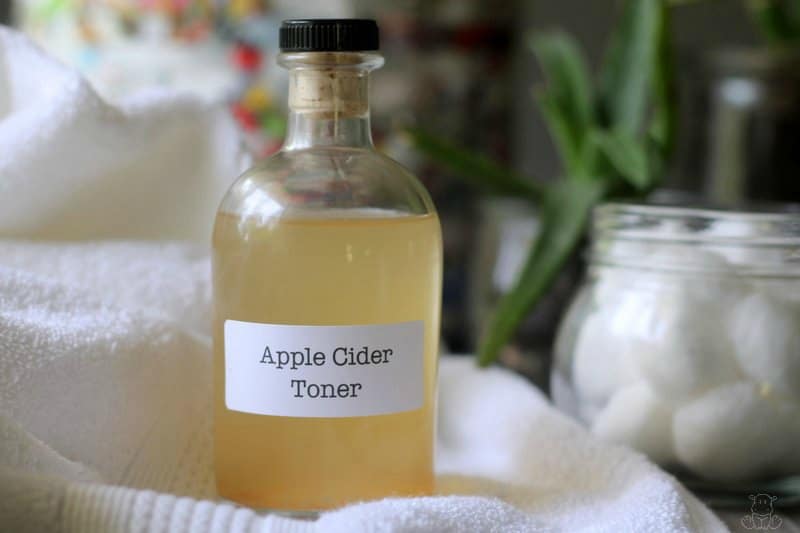 JANUAR KRISTIANTO
Heart Attack
What:
Innumerable Forms – Punishment In Flesh
Description:
Apa jadinya jika jajaran figur-figur berpengaruh di skena musik hardcore/punk Amerika ngumpul jadi satu? Innumerable Forms adalah jawaban konkritnya. Di sini lo bisa temui Justin DeTore (buat lo yang ngerasa anak hardcore tapi ga tau siapa doi, you better school urself out, DFJ anyone?). Ga cuman doi aja, tapi super unit ini dihuni juga oleh Jensen Ward (Iron Lung), Doug Cho (Rival Mob, Free Spirit, No Tolerance, WW4), Chris Ulsh (Mammoth Grinder, Power Trip, Vaaska, The Impalers) & Connor Donegan (Genocide Pact, Protester, Red Death & Semper Eadem). Gokil banget kan resumenya? Nah, kali ini mereka ngebawain genre death metal dengan kesempurnaan yang hakiki. Mulai dari beat-beat slow-burner bernuansa doom yang kental lalu dihajar rentetan ritme super cepat ala old school death dipadu dengan vokal DeTore yang brutal. One of the most vile & hatred death metal records ever produced. Aaarrgghhh #$%&*!!*
CLARISSA AMABEL
Art Director
What:
Sammus – Mighty Morphing
Description:
Dope queen Sammus is an MC-slash-producer-slash-activist-slash-Cornell PhD student, and the sick bars she spits reflects the multitudes she contains. "Mighty Morphing" may be the apt anthem to rep the ladies who just refuse to be defined (or nerds, like ME!)
Black girl rock
Black girl mosh
Black girl program on your Macintosh
Black girls winning those Olympic props
Black girls blot to make to our lipstick pop
ENRICO EMMANUEL
Graphic Designer
What:
Going Offline
Description:
Weekend kali ini gue berencana untuk santai-santai di kos, streaming Netflix, mungkin sambil diselingin tidur siang dan minum kopi, nyaman kan? Namun apa daya, ternyata internet kos mati sepanjang weekend 🙁 Jadi gue terpaksa mencari-cari kesibukan untuk mengisi weekend, mulai dari baca buku, beresin kamar, sampai sepedaan keliling kota. Ternyata seru juga untuk spend weekend dengan aktivitas-aktivitas yang tidak butuh koneksi internet, jadi bisa lebih santai, dan lebih sehat juga buat mata.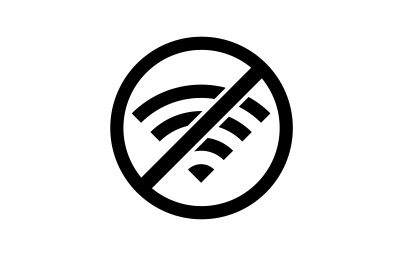 VINCENT WIDJAJA
Graphic Designer
What:
Thom Yorke – Unmade
Description:
For people who read 'The Perks of Being a Wallflower', we all know that Charlie puts 'Asleep' by Morrissey on repeat and this song oddly reminds me a bit of that, albeit in a more perfectly wistful and divine way. Totally made in heaven. Thank you Thom Yorke and Luca Guadagnino!
(Now now Guadagnino's Suspiria anticipators, let's cross finger for Amazon Studios to make its streaming available faster because the movie will never gonna leave the prude ass censorship room's floor in this country.

Oh for the love of mother of sighs…)
DILA F. HASAN
Graphic Designer
What:
Zen Hao – Fish Skin Chips
Description:
Ok ok ok…memang sudah basi banget ngomongin salted egg fish skin i know! Tapi mereka jual rasa original (salt and pepper), spicy dan tentunya salted egg. Potongan kulit ikannya ga nanggung-nanggung dan jujur harganya juga jauuuuh dari brand-brand terkenal lainnya. Weekend lalu nemu ini pas sama nyokap hunting kain di Pasar Mayestik, awalnya sekadar ditawarin sama mba-mba penjaga stall-nya aja, eh pas gue liat stall-nya itu kulit ikan GA DI POTONG! Dan gue nyobain semua rasanya ga terlalu lebay yang bikin eneg, crunchy banget, dan tentunya ga terlalu asin! Mereka tersedia di bukalapak, tokopedia dan shopee ternyata hehe tp gue prefer ke pasar mayestik sih? Selamat menikmati yaa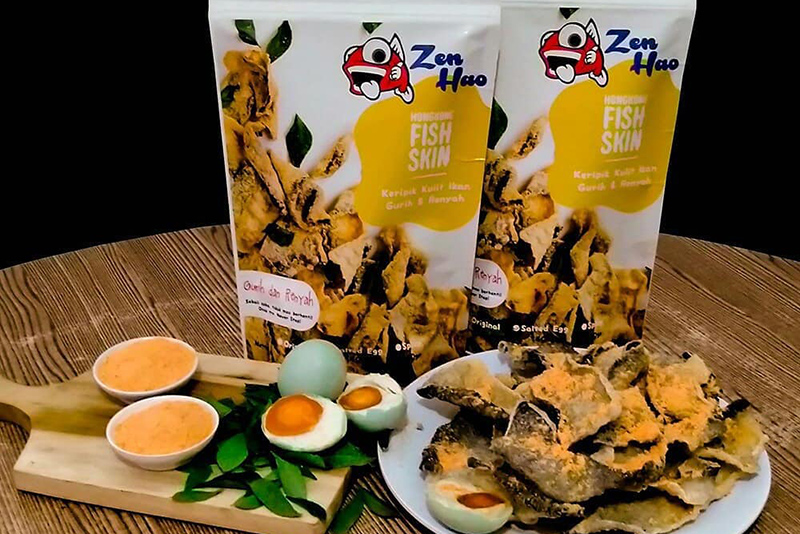 SABRINA FARIZKY
Marketing & Sales
What:
"How one designer created the "look" of Jazz" by Vox
Description:
Dari album Blue Train milik John Coltrane hingga album A Night in Tunisia karya Art Blakey & The Jazz Messengers, desain cover album hasil rilisan Blue Note Records adalah salah satu hal favorit Saya (dapat dilihat dari betapa seringnya Saya mem-posting itu di Instagram Story hehe).
Melalui episode ke-12 dari seri Earworm, Vox memberikan penjelasan singkat bagaimana fotografer Francis Wolff dan desainer grafis Reid Miles berhasil menciptakan berbagai desain memorable untuk para musisi Jazz di era 1950-1960an.
RANDY RAIS
Sutradara
What:
A to Z of The Designers Republic
Description:
Ian Anderson buat gue adalah salah satu pengaruh terbesar dalam desain grafis, pertama kali kepincut ketika main game PS1 Wipeout, beli gara-gara ngeliat design cover-nya yang fantastis kemudian terkejut dengan graphic didalam game tersebut, kemungkinan gue main sehari sekali dalam setahun di 1996.
Mungkin buat graphic designers yang pakem dengan pretensinya TDR dipandang sebelah mata ,tapi kenyataanya buat yang hidup di tahun '90-'00-an pasti tahu jiplakan-jiplakan TDR merajalela di flyers flyers acara dan cetakan-cetakan T-Shirt distro dengan embel "vector design art" haha!
Setelah 30 tahunan lebih akhirnya mereka berencana mengeluarkan buku arsip "A to Z of The Designers Republic" melalui kickstarter untuk dirilis di tahun 2019, i like!
MAR GALO
Bamboo Twist
What:
Do Hwa Restaurant NYC
Description:
Recently closed for good. I worked here for at least 6 years, if I remember correctly. Did everything from bartending, serving, to managing. Worked through snow storm, rowdy parades, crazy parties, staff dramas, but had the best memories of a lifetime. Learnt a lot about everything and more. One thing for sure: The way you treat the service-industry people says a lot about you. This bartender, Leonard, who lives in the neighbourhood would often come in with his girlfriend, order take-out and a beer while waiting, and tip like crazy, like almost half of the amount of the order. This big guy, Larry, would come almost every day for happy hour. His buddy has a twin that lives in the apartment nearby and owns a guitar shop who ended up going to jail years later for murdering his lover with an ax. So many stories.