Things We Like: Dari Minggu Kelima November
Website, game, hingga album yang kami sukai.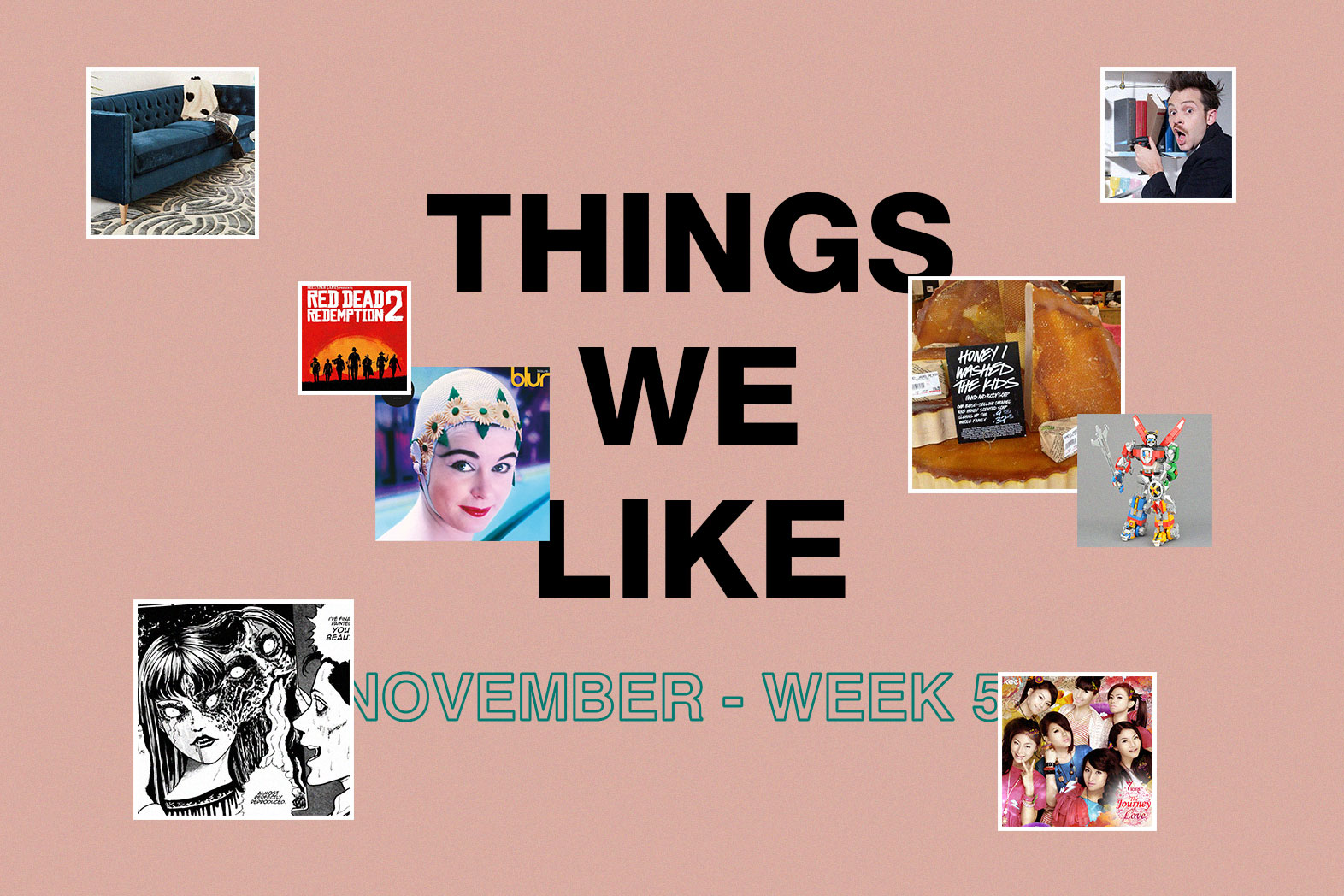 Di edisi terbaru "Things We Like", kami mengumpulkan hal-hal yang sedang disukai oleh tim Whiteboard Journal berikut alasannya. Dari restoran yang khusus menyajikan desserts di Ubud, novel grafis horor karya Junji Ito, hingga game adventure terbaru keluaran Rockstar Games, berikut adalah "Things We Like" dari minggu kelima November.
KEN JENIE
Editor
What:
Hz Test
Description:
Testing your perception of sound isn't a lot of fun, and you probably won't have a ball figuring out whether something is 2048 or 4096 Hz on Hz Test either. But what made these series of tests fun for me is the fact that there are absolutely no instructions, and the interface won't be a great help either.  You just have to figure it out yourself, and that challenge can be a lot of fun.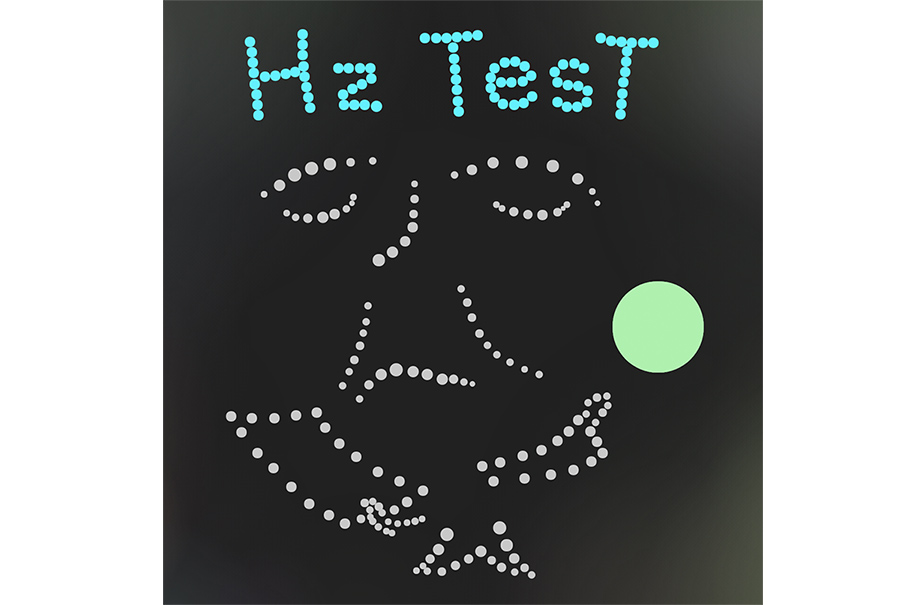 M. HILMI
Managing Editor
What:
Street Treats Around Asia
Description:
Saya percaya bahwa makanan terbaik di dunia ini ada di jalanan, bukan di dalam gedung atau hotel mewah. Dan untuk itu, acara ini hit the right spot. Di video ini dikumpulkan beberapa orang Asia dan masing-masing dari mereka menceritakan makanan khas negaranya sembari memasak. Dibagi pula ikatan emosional mereka dengan setiap menu yang sedang dipersiapkan. Ah… nyaman.
Menunya sederhana – ada yang bikin donat goreng juga cakwe – tipe makanan yang surgawi di kala cuaca lagi begini. Masaknya pun tak kalah sederhana. Memancing rasa ragu, apakah harus ku lari ke dapur, kemudian memasakku? Atau aku harus lari ke depan gang lalu belok ke tukang gorengan langgananku?
FEBRINA ANINDITA
Editorial Staff
What:
Room 4 Dessert
Description:
Setelah 2 tahun berturut-turut datang Ubud Writers & Readers Festival, restoran ini selalu jadi tujuan yang mau dikunjungi, tapi gue terlalu malas untuk buat reservasi dan makan sendirian karena course yang banyak. Tapi minggu lalu berhasil makan di sana karena ada urusan kerja di Ubud. Isinya 9 dessert yang decadent banget. Pembuka course sukses bikin kepala angguk-angguk semacam memberi approval ke restoran yang masuk ke The Chef's Table ini.
Setelah memakan waktu hampir 3 jam, akhirnya course selesai dan jujur agak ngantuk karena terlalu banyak dessert yang disajikan. Dari sesi tersebut pula, gue jadi bisa mencecap karakter manis dan asam yang mereka pakai. Manisnya seperti gula jawa dan ada sedikit rasa kopi, kalau asamnya seperti markisa. Kalau mau makan di sini lebih baik sama teman baik supaya nggak kehabisan obrolan.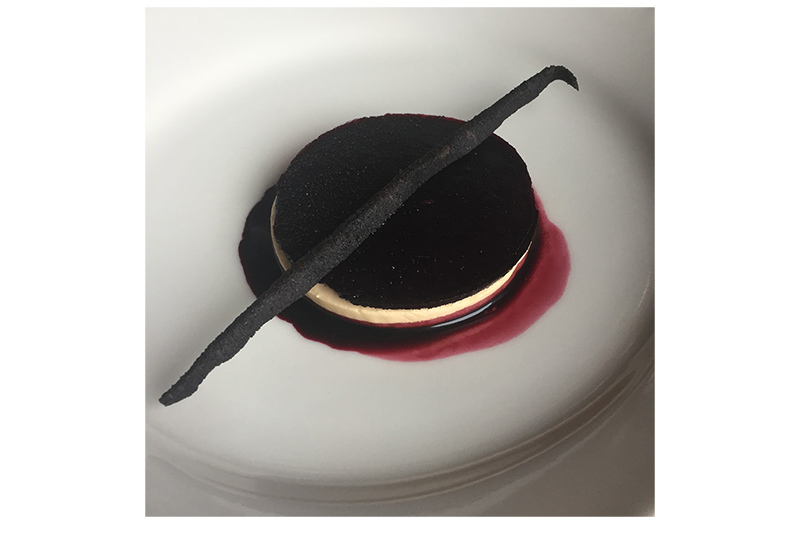 GHINA HANA SABRINA
Editorial Staff
What:
Junji Ito
Description:
Quite late to knowing the Junji Ito horror universe – and this is embarrassing since I often call myself a horror fan. Since I don't have the $$$ to buy the graphic novels so I've been reading it online before sleep and watching a narrated one on youtube every morning before work. Suffice to say my mom has been avoiding the TV every morning.
EMMANUELLA PRIMASTIWI
Editorial Staff
What:
Tufted Velvet Sofa
Description:
Lusting over this turquoise sub velvet sofa embracing the inner foo foo foo b**** that I am. Gue kebayangnya ini bisa ditaruh di library rumah gue filled with vintage leather books and maybe a baby grand in the corner. My cats would probably pee on it but let's pretend in this scenario they won't.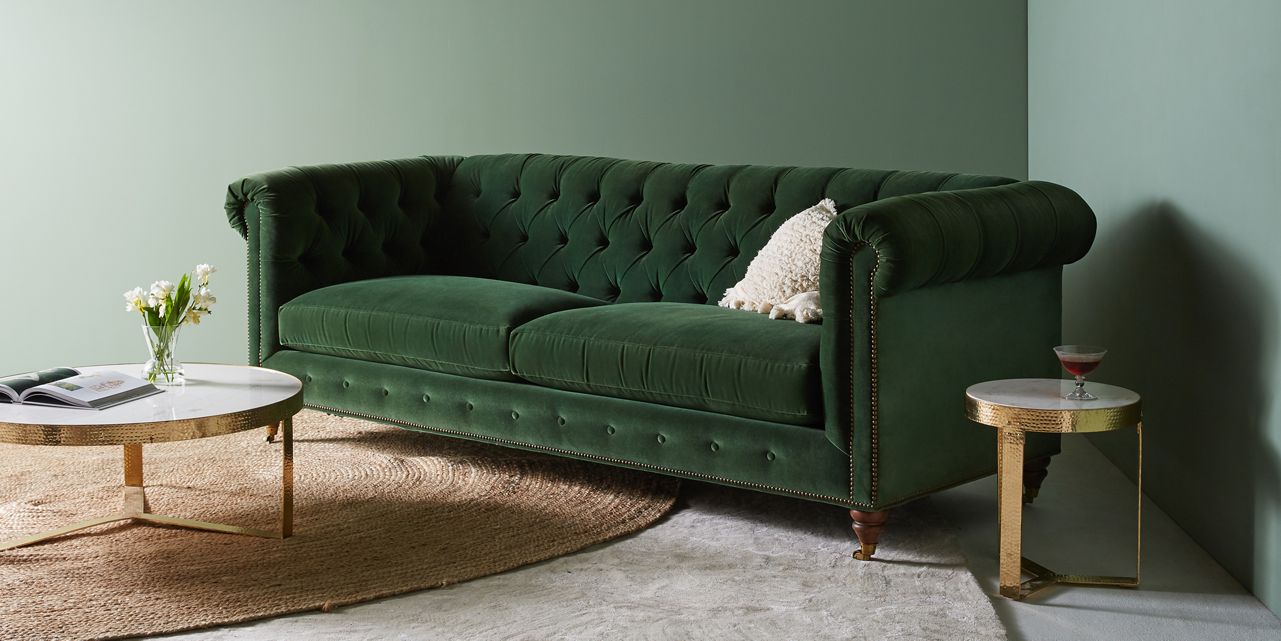 JANUAR KRISTIANTO
Heart Attack
What:
BLUR – Leisure
Description:
Lately kalau lagi nyetir seringnya kepincut sama album klasik yang satu ini. Feel-feel lagu yang groovy, komposisi menawan dan nuansa epik/grand serta nerawang sangat terasa. Ironisnya debut album ini tidak disukai sang maestro, Damon Albarn. Tapi yang pasti gue disagree sama doi, "Leisure" buat gue adalah salah satu masterpiece musik pop modern dan sulit rasanya menemukan lagu jelek di album ini, yang ada cuman keren atau keren banget.

PS: Sedikit fun fact, framing foto di atas adalah karya asli Charles Hewitt berjudul "Glamour in the Swim" yang tadinya hampir digunakan seutuhnya sebagai cover album Leisure sebelum akhirnya di-crop dengan hanya memfokuskan ke satu orang perenang saja.
CLARISSA AMABEL
Art Director
What:
NPR's Book Concierge 2018
Description:
It's been a while since I picked up a book and finished it (thanks, Netflix). You know there's a certain kind of magic that happens from reading words, and feeling the words accumulate and form vivid imageries in your mind. BUT WHAT TO READ THOUGH???
NPR is here with a handy microsite where their editors helpfully list, categorize (!!), and review around 300 of the best English titles that came out this year. I'm going on a short train ride this weekend so hopefully I'll find a couple good recommendations to keep me company.
Also the website generously displays the book covers and I love book cover designs and everything is pretty.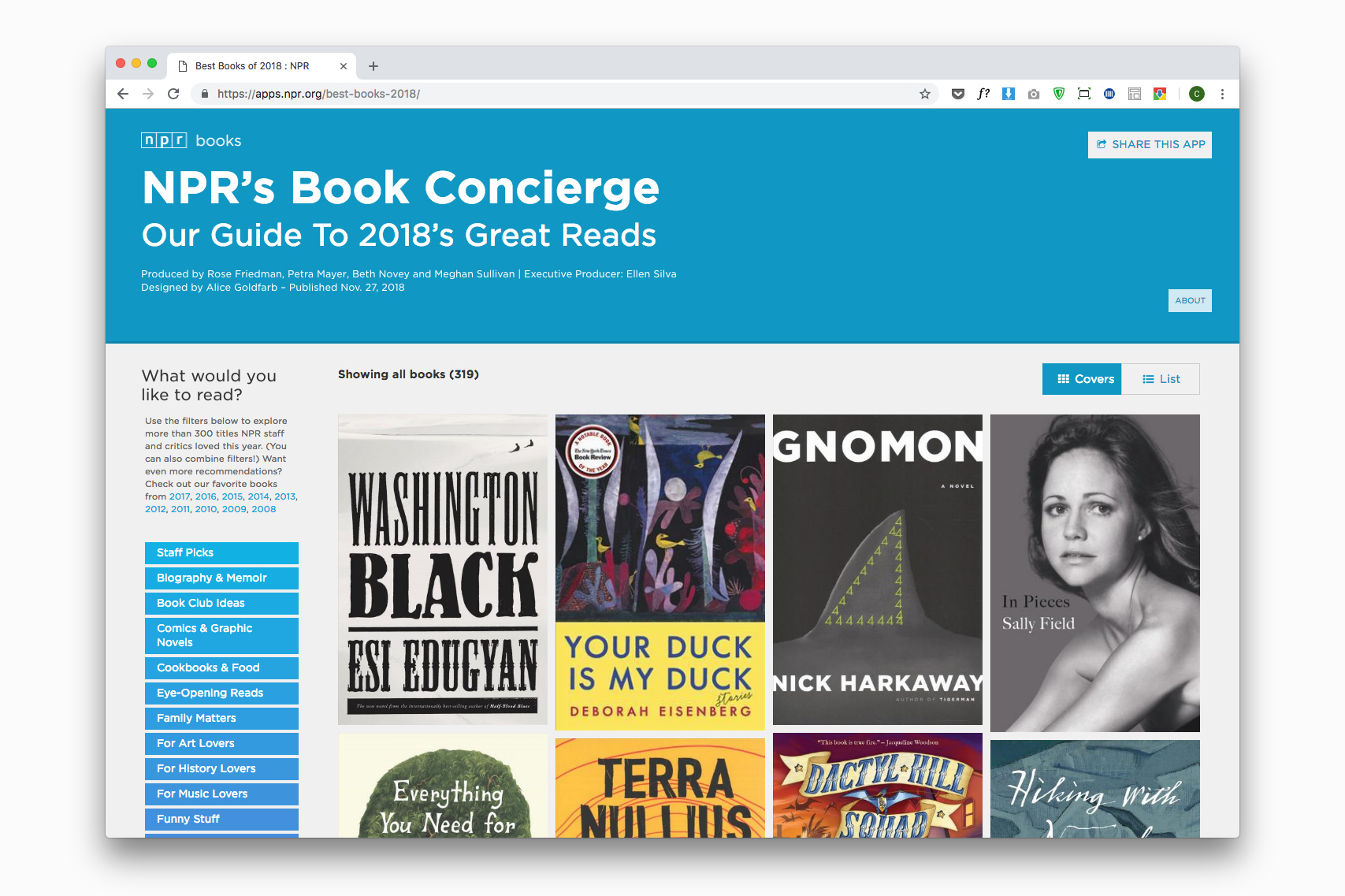 ENRICO EMMANUEL
Graphic Designer
What:
LEGO – Voltron
Description:
Dulu pas kecil sempet maniak banget buat ngumpulin kelima robot Voltron supaya bisa di-assemble jadi satu robot, namun usaha gw untuk mengemis mainan ini ke orang tua nampaknya nihil :')
Dan tiba-tiba, Lego datang membawa terobosan ini!
Lego Voltron ini sudah rilis sejak pertengahan tahun 2018, tapi kemarin baru sempat liat di official Lego store Jakarta. Hampir khilaf kemarin waktu liat display-nya buat pertama kali, tapi akhirnya coba ngerem dikit sambil nungguin promo-promo akhir tahun berdatangan.
VINCENT WIDJAJA
Graphic Designer
What:
Joseph's Machines
Description:
For overthinkers, these series of "chain-reaction" contents might trigger satisfaction to the brain. Not sure how it goes for the mundane simplicity worshipper tee-hee-hee.
Hey hey, on the bright side overthinkers are innovators, right?!
Okay. Thanks. Buhbye.
DILA F. HASAN
Graphic Designer
What:
Honey, I Washed The Kids – Lush Soap Bar
Description:
BALIK LAGI DI KESERUAN MANDI DI THINGS WE LIKE DILA! Hohoho monmaap ku sangatlah excited untuk berbagi dengan kalian, penemuan sekaligus kesukaan ku minggu ini. Minggu lalu abis ngobrol-ngobrol sama temen kampus gue dulu dia katanya mau balik ke Jakarta dari Melbourne minggu ini, jadi gue mau nitip skin care sama dia dari masker sampe sabun mandi. As you already know gue lagi mengganti semua peralatan mandi gue dengan bahan-bahan yang natural, selain menjaga lingkungan juga menjaga badan dari racun. Kalian semua pasti udah kenal sama brand ini kan? NAH gue itu suka banget sama wangi yang MANIS dan SEGERRRR dan sabun ini adalah jawabannya!! OMG jatuh cinta dari endusan pertama (jujurrrr) dan ternyata mereka menjual wangi ini dalam berbagai jenis seperti masker rambut sampai body spray. MUST HAVE ALL OF 'EM hehe.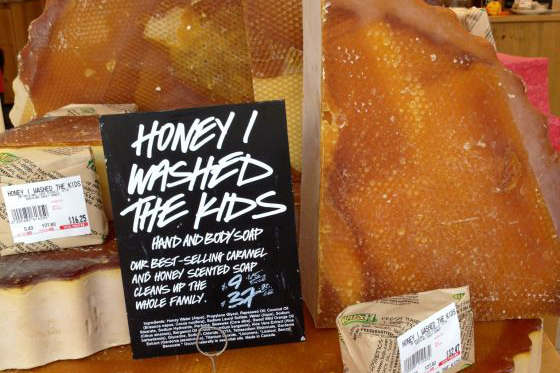 SABRINA FARIZKY
Marketing & Sales
What:
Amazon old commercials
Description:
Belakangan ini Amazon lagi lumayan jadi topik hangat di berbagai podcast, mulai dari WIRED sampe Wall Street Journal, semuanya mendiskusikan berbagai berita seputar platform e-commerce dan perusahaan cloud computing ini. Gara-gara itu jadi nonton ulang episode Patriot Act di mana Hassan Minhaj memperlihatkan iklan Amazon tahun 90an. Eh, lagunya jadi nempel di otak.
Mari belanja EMAHTSKCBLVDT sebagai hadiah natal untuk orang tersayang. Apa itu EMAHTSKCBLVDT? Monggo ditonton videonya di bawah:
BTW, do you know that you can now put an advertisement on Amazon's delivery boxes? *mindblown*
RANDY RAIS
Sutradara
What:
Red Dead Redemption 2 ( Online Beta )
Description:
Kemarin pas banget kerjaan selesai, salah satu kerabat lama ngajakin ketemuan dengan umpan efektif "Ran, "Red Dead" online beta nih!" ,"ok 30 menit gw nyampe sana!", untuk info setahun lebih terakhir obsessed main game cuman PUBG doang (di PC ,sorry ya…skill) ,dan gw sama sekali belum main "Red Dead" dan dihantui sama cerita reviews yang bagus, fomo triggered.
Rockstar Games lagi-lagi sukses sih ini, kesan pertama anjinggggggggggggggggggg interaksinya/AI-nya pol banget, fluid gila mocap NPC animnya, bodo amat graphic kalah sama BF V tapi lebih dari PUBG sih, gw rasa jadi developers Rockstar mungkin jabatan terenak, bisa-bisanya suatu hari mencetuskan ide eh "kita iket aja orang abis itu taruh di rel depan kereta atau kasih makan ke buaya", wtf….all in all, the attention to details are amaze-balls (even on the stupidest shits you could think of!)
Untuk online-nya ada beberapa mode gameplay, gw lupa namanya tapi standar MP lah team free roaming FFA, CTF, dan yang gw penasaran BR, mode RDR2 beda sama yang lain, lebih intimate dengan 31 korban gw lainnya. Di sini cuman dikasih pisau sama busur + panah, kejam memang tapi tegang banget, nafsu berburu manusia gw tersalurkan disini :|, kalau dibandingkan sama PUBG nggak bisa sih beda mood-nya, FYI gw belum menang sih maklum noob + udah diajak caw duluan, terima kasih dan keparat kau Qrackqid! *Rides off into the sunset*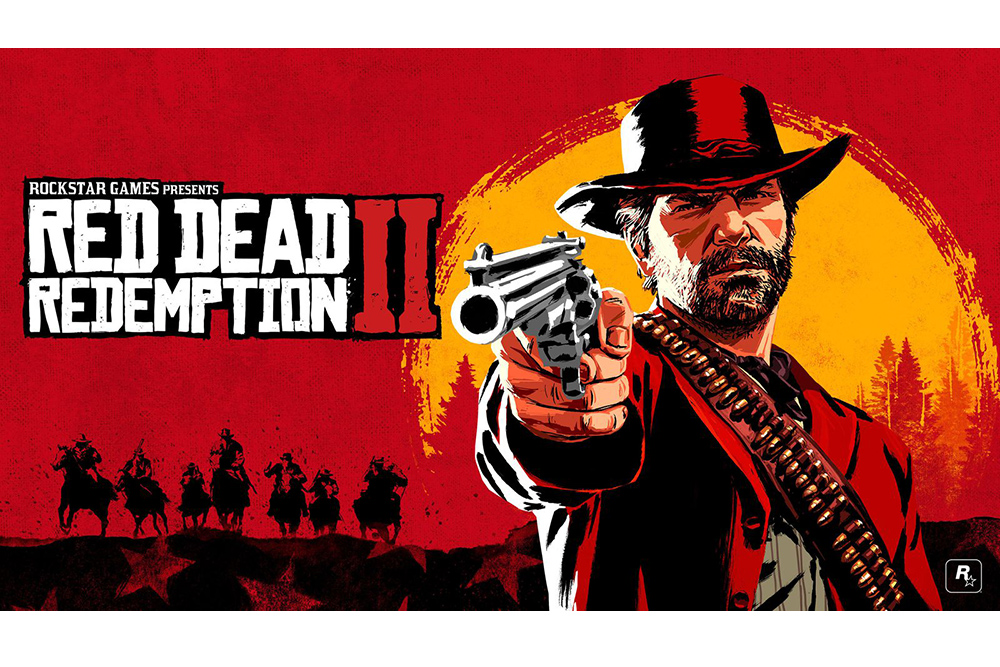 MAR GALO
Bamboo Twist
What:
7icons – The Journey of Love
Description:
This CD is stuck in my Macbook. It's a hardware problem so now I would forever have this 7icon CD called The Journey of Love living in the womb of my laptop with no intention of ever coming out. P-L-A-Y-B-O-Y-B-O-Y