Things We Like: Dari Minggu Ketiga Januari
Musik, podcast hingga video yang kami sukai.
Di edisi pertama "Things We Like" di tahun 2019, kami mengumpulkan hal-hal yang sedang disukai oleh tim Whiteboard Journal berikut alasannya. Dari album musik terbaru, video klip perdana yang akan datang, podcast dengan tema horor hingga obat pencegah masuk angin, berikut adalah "Things We Like" dari minggu ketiga Januari.
M. HILMI
Managing Editor
What:
James Blake – Assume Form
Description:
Dulu pernah hampir setiap hari nyetel James Blake. Sampai sekarang pun masih lumayan sering mampir di playlist Spotify, terutama lagu dari album "Overgrown" yang paling nyantol di kepala. Walau agak gedeg pas ada musisi lokal yang rip-off abis-abisan album itu di proyek solonya.
Sejujurnya kurang menikmati album "The Colour in Anything", tapi selalu menunggu karya terbarunya. Untungnya "Assume Form" berada di kolom yang sama dengan "Overgrown". Secara komposisi cukup berjarak dengan yang biasa dia lakukan, tapi ini arahan yang saya nikmati. Tamu-tamu di album ini pun cukup mengejutkan, ada Travis Scott, Andre 3000, Metro Boomin, bintang dari tahun 2018 – Rosalia, juga Moses Sumney. Yang seru dari kejutan ini adalah kita tak tahu bahwa kesenduan James Blake bisa "kawin" dengan karakter Metro Boomin dan falsetto Moses Sumney. Dan untuk itu, album ini telah mengunci tempat sebagai salah satu hal baik di 2019. Padahal eh, ini masih Januari.
Make your move, Jevin Julian.
FEBRINA ANINDITA
Editorial Staff
What:
Tolak Angin
Description:
Teman baik sampai akhir bulan Januari karena lagi banyak kerjaan. Untung bukan banyak gaya, ya nggak?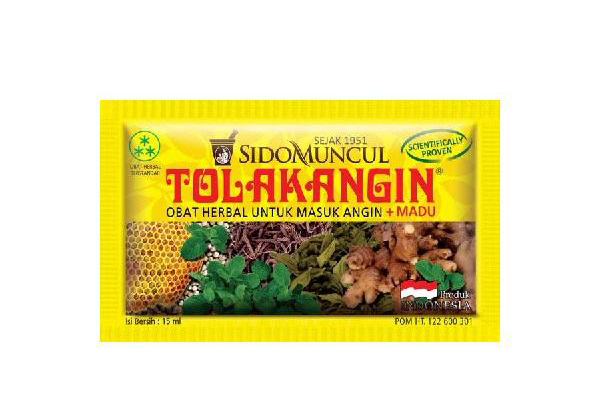 AMELIA VINDY
Editorial Staff
What:
Video Klip Perdana Flowr Pit
Description:
Sedang mengerjakan video klip untuk single terbaru Flowr Pit yang rencananya akan segera dirilis, (hopefully) bulan ini. Seru banget woi pas ngerjainnya, mulai dari ngerakit gear sendiri sampai shooting di lokasi absurd. Bener-bener nggak sabar untuk share hasilnya sama kalian. Semoga suka, tapi kalau enggak juga nggak apa-apa ehe ehe.

Btw Alfath (selaku pemilik moniker) lagi berulang tahun hari ini. So, if you know him, don't forget to say happy birthday ya.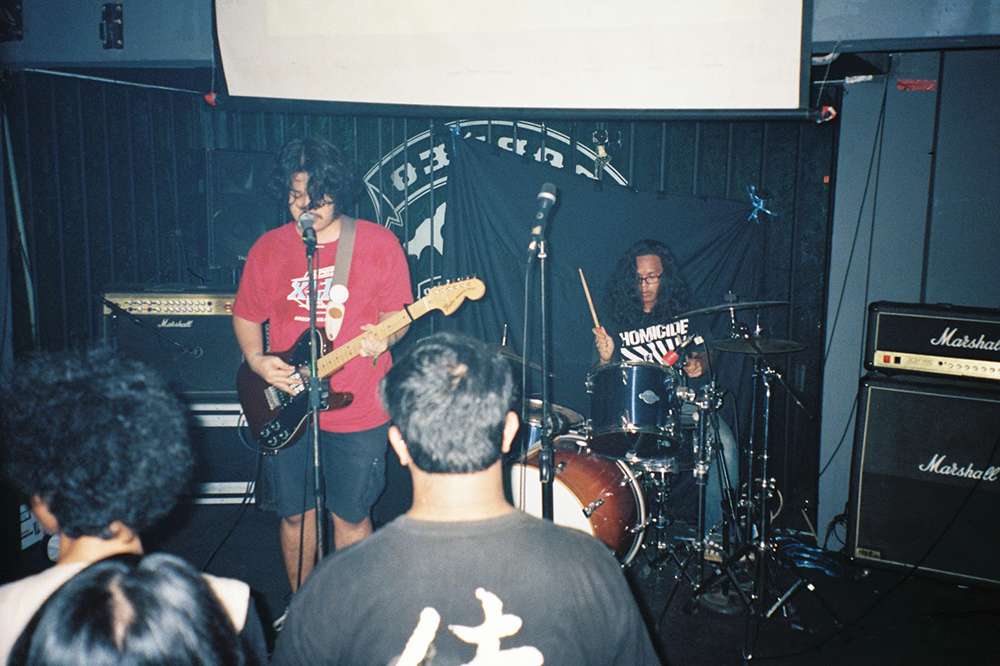 GHINA HANA SABRINA
Editorial Staff
What:
Fyre: The Greatest Party That Never Happened
Description:
The whole Fyre Festival situation truly is a wild one. Seeing how a couple of "visionary" guys could scam thousands of rich people by "selling a pipe dream to your average loser" with the support of a bikini-clad, star-studded promo video set on a beach and the help of large-scale influencer marketing says a lot about the society we live in now. This also makes a very interesting documentary since I've been following this festival closely since they first posted their orange-coloured teaser pic throughout social media up until that one sandwich picture which basically brought the whole festival down in shambles. On another note, it's also funny how once the attendees got to campsite, those with thousands of followers and $$$ on them started looting mattresses and toilet rolls making it like some sort of post-apocalyptic millennial disaster/zombie movie.
Oh the joys of schadenfreude.
EMMANUELLA PRIMASTIWI
Editorial Staff
What:
Baumgartner Restoration
Description:
Will forever be amazed and in AWE of my G Julian. In some of his videos, you'll notice that the swift and elegant way he fixes these paintings make it look like he's DANCING. How?!? The technique!! The craftsmanship!!. My favorite part is when he cleans the debris from the surface of the paintings, so satisfying!! Now all I need is for him to help me restore my damaged spirit xx
CLARISSA AMABEL
Art Director
What:
Lush BIG Shampoo
Description:
I have an obsession for voluminous hair. Deep down, I think I believe that people with voluminous hair have better lives. How can they not? They have extra glam built into their follicles.
Thus, I am constantly in pursuit of hair products that will help me achieve that effortless, messy-hair-don't-care, I'm-born-with-these-curls aesthetic. My natural hair (like every other body part I have) is very Asian, meaning it is fine, straight, and limp. This shampoo from Lush contains a bucketload of sea salt and promises to add volume and bounce. It's a bit of a hassle to apply though, because you have to slowly build up the lather on your hair and if you just throw a goop of it on your head, all the salt will just fall off and you can literally hear the flakes dropping on your bathroom floor and you will remember that those flakes are $$$ going down the drain.
Bonus: this smells great, like drinking a fresh lime squash by the beach.
DILA F. HASAN
Graphic Designer
What:
Orange is the new Black – TV Series
Description:
Cerita tentang seorang tahanan perempuan yang tertangkap karena dinamakan oleh mantan kekasihnya…hold up. Bukan itu yang bikin gue tertarik sama series ini, melebihi tentang informasi-informasi di dalam penjara yang katanya Christine Schiefer dan Em Schulz "rata-rata" benar. Seperti mata uang di sana, bagaimana cara untuk menyembunyikan barang atau mendapatkannya, bagaimana menggunakan kamar mandi ataupun kasur, you get the idea kan? Karakter-karakter yang sangat kuat, I have to say, well made, dari pembawaan background per character dan kesinambungan cerita per-episode yang sangat kental.
ALMER RASHAD
Graphic Designer
What:
Toro y Moi – Anything in Return
Description:
Untuk celebrate album Toro y Moi yang baru, gue revisit beberapa album lama dia dan dari dulu gue suka ngomong kalau "Anything in Return" itu album favorit gue, dan setelah revisit album itu gue semakin yakin dengan pemikiran gue dulu. Banyak banget memori dari selama gue kuliah dan tiap kali gue dengar album itu rasanya gue ada di masa-masa itu lagi, dari masa-masa jelek selama gue kuliah sampai masa-masa paling enak. Mungkin kalau secara materi ini biasa banget tapi ini kena banget di gue dan temen-temen gue pada tahun 2013.
SABRINA FARIZKY
Marketing & Sales
What:
Conan Without Border: Italy
Description:
Italy + Conan x Jordan + wine, coffee, and truffle hunting = GOLD!
I legit laughed for 40 minutes straight, I think my belly have started to form some abs.
Selain itu, kalau dalam waktu dekat ada rencana untuk ke Italy dan tertarik mau mampir ke tempat-tempat kesukaan Jordan, silahkan baca guide yang telah disusun oleh tim Food&Wine di link ini.
MAR GALO
Bamboo Twist
What:
Do You See What I See? – Dari Cerita Horor True Story
Description:
Seru juga podcast horor ini. Yang cerita adalah orang-orang yang mengalaminya jadi kerasa nuansanya. Ada beberapa yang mungkin gak gitu bagus bercerita tapi rata-rata menarik dan sukses bikin merinding. Mungkin gak semua ceritanya pengalaman beneran tapi yang penting tingkat kesereman berceritanya siy. Efek suaranya juga ok bikin suasana tambah spooky. Episode "Camping" paling menarik sejauh ini karena yang cerita, suaranya juga nyeremin!