Things We Like: Dari Minggu Ketiga November
TV Series, makanan, hingga musik yang kami sukai.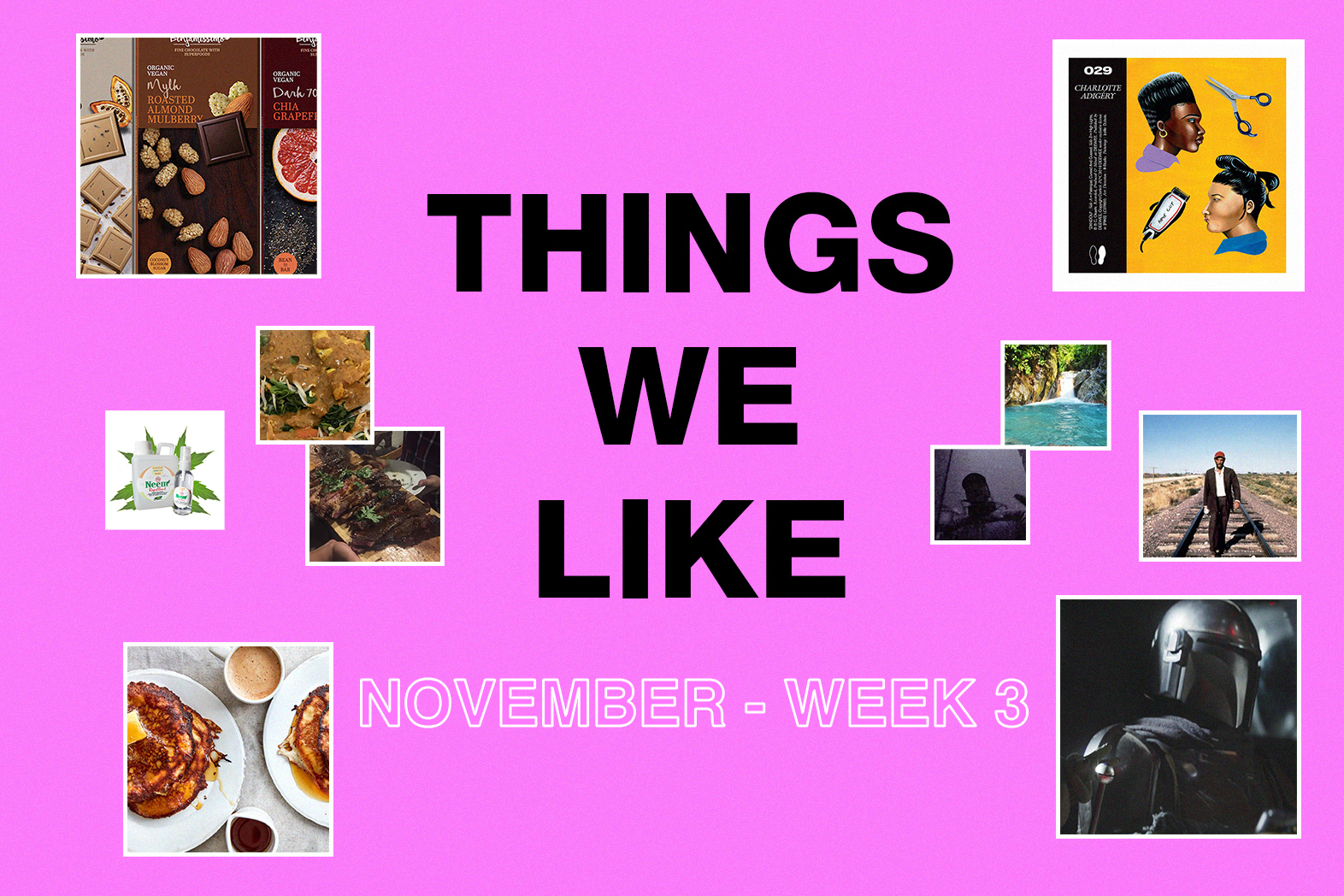 Kembali lagi dengan "Things We Like"! Di dalam program ini, kami mengumpulkan hal-hal yang sedang disukai oleh tim Whiteboard Journal berikut alasannya. Dari seri TV terbaru "The Mandalorian", perjalanan kuliner di Lembang, hingga spray anti nyamuk, berikut adalah "Things We Like" dari minggu ketiga November.
M. HILMI
Managing Editor
What:
The Mandalorian Ep. 3
Description:
Sejujurnya kurang kena saat nonton episode 1 dan 2 "The Mandalorian". Episode 1 B ajah, episode 2 sebenarnya mayan karena ada karakter Taika Waititi versi robot, eh lha kok (spoiler alert!) matinya cepet. Pas nonton episode 3, suka banget karena secara plot mereka membalik banyak prediksi soal plot dengan canggih soal baju zirah si Mando. Yang awalnya kurang bisa relate dengan sosok Mando, di episode ini, sulit untuk tidak suka dengan sosoknya. Ada beberapa part yang ngingetin ke beberapa film MCU, mulai dari "Guardians of The Galaxy", juga "Iron Man" (mungkin gara-gara yang bikin Jon Favreau?). Tapi yang paling brengsek adalah gimana Disney bikin karakter baby Yoda yang gemes mampus. Tunggu merchandise-nya di gerai terdekat. Ah kapitalisme.  
FEBRINA ANINDITA
Editorial Staff
What:
The Uncommon Journey Vol. 1
Description:
Whiteboard Journal diundang Beervana Indonesia untuk ke The Uncommon Journey Vol. 1. Kalau nggak diajak, kayaknya nggak bakal tahu ada acara ini. Konsepnya outdoor BBQ tapi ada 4-course dinner pakai seated number yang digelar di dining hall diiringi musik akordeon dan contra bass gitu. Lalu malamnya ada api unggun, cemilan malam serta DJ mainin set ala Duckdown – jadi bisa kenalan sama orang baru. Ada juga free flow wine dan cocktail. Seru banget! 
Memang jauh sih di Lembang, tapi ya karena di Jakarta kayaknya nggak ada space memadai untuk konsep acara seperti ini. Menunya juga enak banget terutama dagingnya. Nangis.
Walau sempat hujan deras dan ganggu beberapa rangkaian acara, tapi seru karena kapan lagi makan enak dan bisa ngobrol sama orang baru dan bukan gosip hahaaaaa.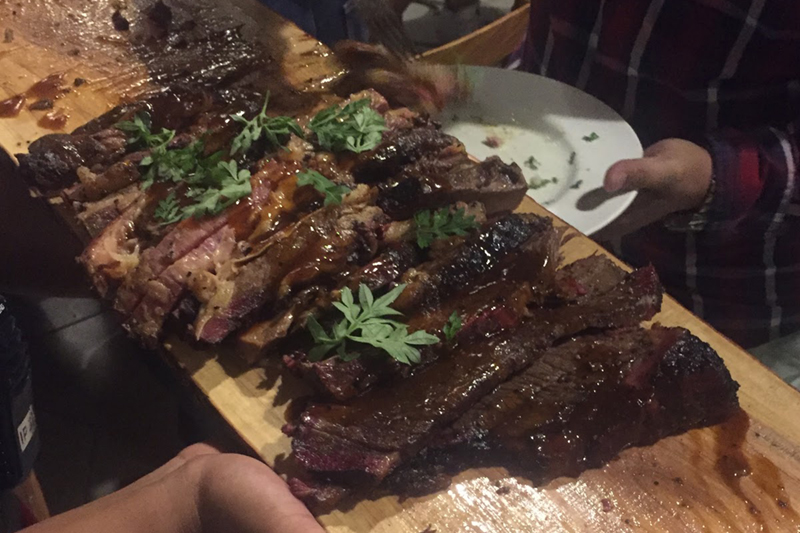 GHINA HANA SABRINA
Editorial Staff
What:
Paténipat – Charlotte Adigéry
Description:
Enak banget didengerin kalau lagi lari, apalagi pas nyampe chorusnya, bikin ngebut.
EMMANUELLA PRIMASTIWI
Editorial Staff
What:
Ry Cooder – Cancion Mixteca
Description:
I've put the film as my fav before, and I won't hesitate to do it again. A go to film to think about life. What really got me this time is Ry Cooder's Cancion Mixteca guitar instrumental. It's so haunting it makes you feel homesick for a place that you've never been to, possibly at a time that never existed. (gmn…….?)
If you listen closely, some parts sound similar to Leonard Cohen's "Chelsea Hotel #2" one of my favorite songs of all time. This one's a no brainer. Luv me some murricanaaaaaa.
JANUAR KRISTIANTO
Heart Attack
What:
No Warning – "In The City" Music Video
Description:
You just can't spell Toronto Hardcore without No Warning. Their last year's full length album Torture Culture is possibly the best comeback record in the history of hardcore, at least my conviction is even more cemented after watching "In The City"; a gritty depiction of juxtaposed reality seen through their lens. Another NW modern classic.

This stuff right here is a divine work, incredibly tough to imitate. The quintessential Canadian hardcore. 
CLARISSA AMABEL
Art Director
What:
Neem Lemongrass Spray
Description:
Karena gue rakyat tropis yang paling takut nyamuk, iseng-iseng beli spray ini di ViaVia pas ke Jogja kemarin. Mereknya rada gak jelas, tapi bolehlah cobain sesuatu yang sepertinya gak terlalu "kimia" seperti au*tan. Ternyata diproduksi di Bali, dan Neem adalah jenis pohon yang menghasilkan minyaknya. Dan lo bisa beli satu jerigen (???).
From the (outdated) website: "Mosquitos & Insects Splash Repellent terbuat dari bahan alam ekstrak velvet dan Bunga Pohon Mimba/Neem yang berkhasiat mengusir nyamuk dan mengobati gatal gatal yang disebabkan oleh gigitan nyamuk dan gatal karena jamur pada kulit dengan aromanya yang segar serta mampu menjaga kelembaban kulit tangan dan badan."
Tokcer lho!
TIANA LONDA
Graphic Designer
What:
Pecel Madiun Khazanah
Description:
Jadi waktu itu gue lagi pengen banget makan pecel madiun, jadilah gue search di gofood dan langsung milih yang jaraknya paling deket ke kantor dan berharap pecelnya enak. Dan untungnya beneran enak! Yang paling gue suka dari tempat pecel ini adalah, dia ada menu tambahan untuk lauknya, seperti telur dadar, tempe dan tahu. Saking sukanya sama pecel ini, gue nyaris pesen ini tiap hari buat makan siang!
DILA F. HASAN
Graphic Designer
What:
Curug Leuwi Hejo – Sentul
Description:
Beberapa hari lalu gue menyempatkan diri untuk berlibur ke Curug ini, jujur kirain sepi, karena pas sampe tujuan parkirannya kosong dan jalanan pendakiannya juga sepi. Gak disangka-sangka pas nyampe Curugnya malah rame banget, tapi gak apa-apa, tetap enjoy (yha) karena airnya bersih, jernih jadi bikin stress ilang. Tempatnya sudah dibuat seperti wisata alam sama orang desa sana, jadi sudah ada tempat mandi, penitipan barang, ruang ganti baju dan warung makan juga, oiya untuk mendaki mereka juga menawarkan jasa ojek LOL yhaaa FYI aja siapa tau ada yang mau kesana tapi mager nanjak, biaya masuk ke wisata ini juga gak mahal cuman 10k perorang dan 20k untuk mobil parkir. Menghibur banget buat kalian yang udah capek sama kesibukan di Jakarta!
SABRINA FARIZKY
Marketing & Partnerships
What:
Jake Leiber's Pancake Recipe
Description:
I used to make pancakes every Sunday back in uni days, but have never thought of using clarified butter to cook it, and it seems like it would've made my pancake fluffy YET crispy at the same time.
This recipe is basically telling you to use as much butter as you can throughout the cooking process, it'll make Paula Deen proud.
MAR GALO
Bamboo Twist
What:
Benjamissimo Organic Vegan Chocolate
Description:
Got these amazing vegan chocolate from the in-laws' visit to Finland. There are more flavors but these are the ones that I've tasted. So good, no chalky textures, taste just like real chocolate, and not too sweet (even for the white chocolate). Hopefully, it will be available here soon!