Things We Like: Dari Minggu Pertama Januari
TV Series, makanan, hingga film yang kami sukai.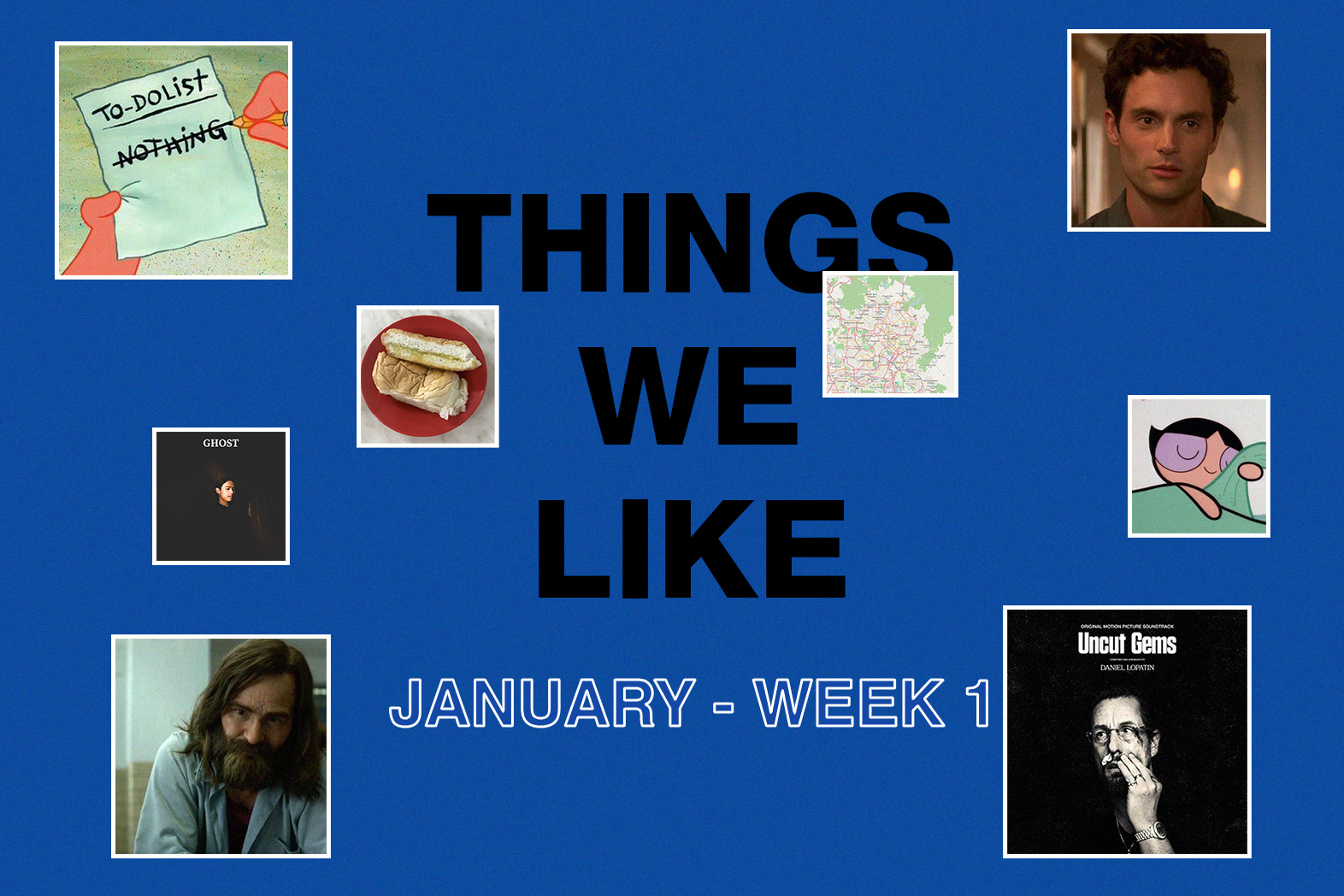 Selamat tahun baru! Kembali lagi dengan "Things We Like". Di dalam program ini, kami mengumpulkan hal-hal yang sedang disukai oleh tim Whiteboard Journal berikut alasannya. Dari film yang menampilkan kualitas akting Adam Sandler, liburan di Kuala Lumpur, season kedua untuk TV Series psychological thriller, hingga aktivitas beristirahat, berikut adalah "Things We Like" dari minggu pertama Januari.
M. HILMI
Managing Editor
What:
Uncut Gems
Description:
Seperti yang gue tulis di sini, Adam Sandler adalah salah satu aktor terbaik di generasi kita. "Uncut Gems" adalah bukti bagi mereka yang masih meragukan. Thanks to Safdie bros, kita akhirnya bisa kembali melihat kualitas akting Sandler yang selama ini tertutupi. Yang nyebelin, sebenarnya di sini, Sandler tidak lantas berubah 180 derajat menjadi orang lain, dia tetap menjadi dirinya sendiri, seorang Jewish American yang seada-adanya, tapi itu cukup untuk menghidupkan karakter di film ini. Tonton film ini sampai akhir, dan telah ada banyak pertanyaan tentang hidup menunggu untuk menghantui isi kepala di situ. 
HANA ANDITA DEVARIANTI
Managing Editor
What:
My dear friend finally released his first single!
Description:
Salah satu teman baik gue, Jordi Farhansyah, akhirnya merilis "Ghost" yang jadi single solo pertamanya. Setelah melihat perjalanan dia menjadi musisi, mulai dari manggung di acara-acara kampus sampai rajin nabung buat beli alat (termasuk jastip beli alat buat gitarnya saat gue masih tinggal di London), gue bangga banget dia akhirnya berhasil meluncurkan single ini. In terms of the song itself, lagu ini cocok banget buat didengerin waktu lagi nyetir sendirian atau kontemplasi di kamar tidur, terlebih pas cuaca sedang mendung seperti sekarang. I like lah pokoknya. Congrats, Jordi!
The song is now available on Spotify, Apple Music, and Deezer.
FEBRINA ANINDITA
Editorial Staff
What:
You Season 2
Description:
Sakit pas libur, jadi nonton Netflix – Terrace House dan You. Karena Terrace House belum tamat, jadi kali ini gw tulis You dulu.
Plot twist! Seru ya storytelling dan build up ceritanya. Skripnya mantep dan tokoh yang muncul di season ini lebih jejeg. Karakter Joe juga berkembang nggak terduga sih dan ketemu tandem yang sama gilanya.
Btw Penn kalau baca audiobook atau jadi host podcast kayaknya luv. 
GHINA HANA SABRINA
Editorial Staff
What:
Kaya Toast at Ah Weng Koh
Description:
Akhirnya ke Kuala Lumpur lagi setelah sekian lama untuk liburan tahun baru kemarin. Tujuan utama di sana ya obviously buat makan, dari nasi kandar, wonton mee, banana leaf rice, durian musang king sampai seafood di Jalan Alor pun dicoba. Tapi, menurut gue yang paling berkesan adalah sewaktu gue sarapan di Ah Weng Koh. Tried all the varieties of kaya toasts available, from the steamed buns to the toast, margarine or butter – tried it all. Would definitely eat again.
If I could only have one type of jam in this life, I would definitely choose kaya.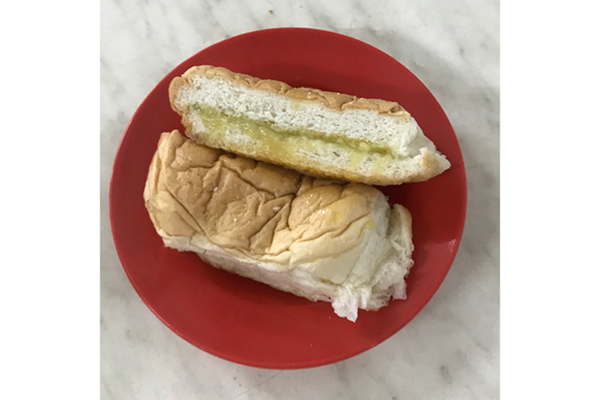 JANUAR KRISTIANTO
Heart Attack
What:
KL Trip
Description:
The longest stay I've ever been in KL and it exceeded beyond my expectations! Got the chance to reunite with my KC gang, meeting old friends, long-lost friend & making new friends, enjoyed more comfort food, learned few more malay slang and most importantly explored more hidden gems in town! Just like the local folks say: GILEBABS!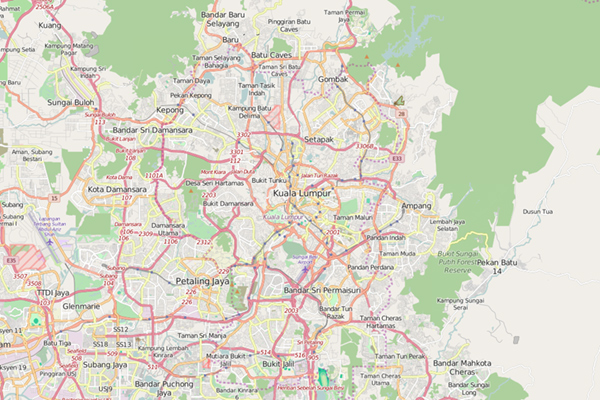 TIANA OLIVIA LONDA
Graphic Designer
What:
Istirahat
Description:
Gue memanfaatkan libur akhir tahun kemarin untuk istirahat di rumah. Mungkin bisa dibilang 70% dari hari-hari libur kemarin gue habiskan dengan tidur. Rasanya enaaaaak banget karena akhirnya bisa tidur tanpa beban pikiran apapun. Recharge diri gitu lah sebelum mulai beraktifitas lagi. 
SABRINA FARIZKY
Marketing & Partnerships
What:
Mindhunter Season 2
Description:
Selama libur kemarin diharuskan bedrest, jadi ngejar banyak series, salah satunya adalah menghabiskan season kedua dari 'Mindhunter.' Di season ini, highlight utamanya adalah kasus penculikan dan pembunuhan anak-anak Atlanta di awal tahun 1980-an.
Salah satu yang paling remarkable dari Mindhunter season 2 ini adalah munculnya Charles Manson, dan note-nya untuk agent Holder Ford (Jonathan Groff), yaitu "Each night as you sleep, I destroy the world."
MAR GALO
Bamboo Twist
What:
The Art of Doing Nothing
Description:
Over this long break, basically just been vegging out on Netflix, Go-Food, and sleep with occasional leaving the house for some food-related matter. Feeling anxious watching the news on various breaking stories, including our very own floods here. It was quite nice. Maybe there's no art to this. Just do.