Things We Like: Dari Minggu Pertama Juli
Musik, series hingga podcast yang kami sukai.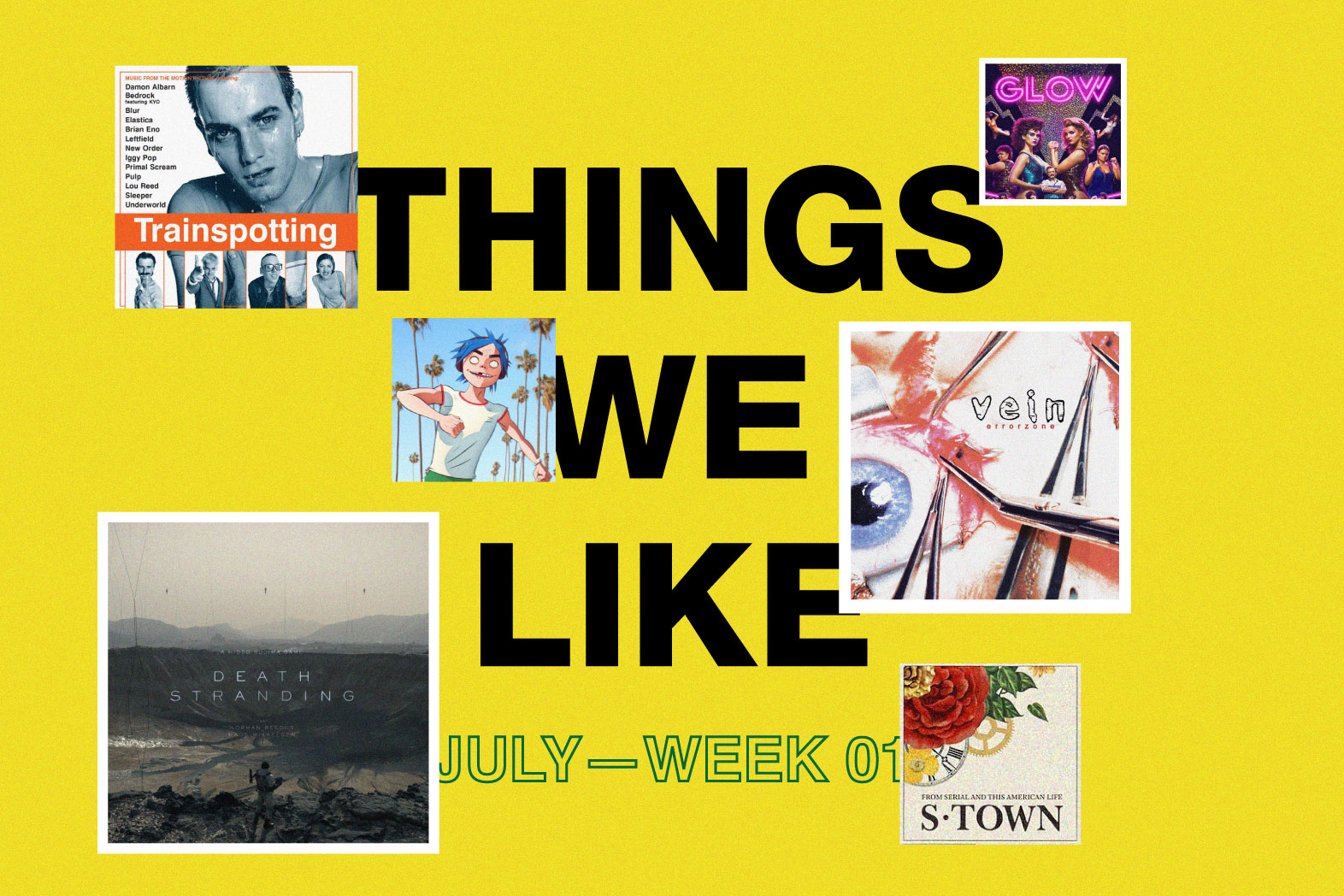 Memperkenalkan program reguler terbaru kami, "Things We Like". Setiap minggunya kami mengumpulkan hal-hal yang sedang disukai oleh tim Whiteboard Journal berikut alasannya.
KEN JENIE
Editor
What:
John Coltrane "Both Directions at Once: The Lost Album"
Description:
Recorded in 1963 and featuring McCoy Tyner on piano, Elvin Jones on drums, Jimmy Garrison on bass, this release of a one-day session is gold for those looking for John Coltrane at his prime. Also featured are multiple takes, so you can see how the group experimented with different textures in each of their sessions. Personal favorite tracks: "Untitled Original 11386 – Take 1" and the album opener "Untitled Original 11383 – Take 1."
MUHAMMAD HILMI
Managing Editor
What:
Album baru Vein – Errorzone
Description:
Melalui album ini, Vein sukses membuat kita ragu – jangan-jangan di lubuk hati kita yang terdalam, kita tidak pernah berhenti mencintai nu-metal.
FEBRINA ANINIDTA
Editorial Staff
What:
Nicola Cruz – Inversions
Description:
Lagu ini lagi sering saya dengar di jalan pulang ke rumah. Kebetulan lagi suka dengar world music atau yang percussive, jadi waktu Multi Culti rilis ini di Bandcamp, sound yang ditawarkan sesuai ekspektasi: earthy.
GHINA HANA SABRINA
Editorial Staff
What:
Trainspotting Soundtrack Album
Description:
I've recently been listening to it again after neglecting it for quite a while. It's definitely nostalgic, and of those soundtrack albums where I could listen to wherever and however I'm feeling.
EMMANUELLA PRIMASTIWI
Editorial Staff
What:
SZA – Supermodel
Description:
Been listening to this on the commute to and from work. The song talks about insecurities when you're in a relationship with someone who has a wandering eye and feeling like you're not enough. But instead of being emo about it, I take it as a reminder that we all should view ourselves as supermodels, and if your significant others don't see you in that respect… y'all need to have a conversation.
AMELIA VINDY
Editorial Staff
What:
Video Klip Humility –  Gorillaz
Description:
Video klip ini mengawali narasi baru dari Gorillaz universe dengan menampakkan Ace dari The Green Gang (villain The Powerpuff Girls) sebagai pengganti Murdoc selagi masih di dalam penjara. Di tambah memperlihatkan clue-clue menarik lainnya yang tentu semakin membuat penasaran. Tidak lupa kehadiran Jack Black dalam video klipnya yang entah akan membawa narasinya ke mana.
JANUAR KRISTIANTO
Heart Attack
What:
EP terbaru Mil-Spec: Changes
Description:
Band asal Toronto, Canada ini seakan mengembalikan era keemasan hardcore terutama skena Boston di era 2000-an lewat part-part yang terdengar familiar namun tetap terasa fresh dan energik! Definitely my current personal fav!
CLARISSA AMABEL
Art Director
What:
S-Town
Description:
Selamat datang di Shit Town. Deskripsi ringkas untuk sebuah kota kecil di Alabama, menurut salah satu penghuninya yang paling misterius. Podcast ini berawal sebagai investigasi pembunuhan, tapi alur ceritanya tiba-tiba banting setir menjadi sebuah studi karakter yang emosional dan penuh dengan empati. 7 episodes. First time I teared up to a podcast.
ENRICO EMMANUEL
Graphic Designer
What:
Hideo Kojima "Death Stranding" – Trailer
Description:
Sebuah rilisan terbaru dari Hideo Kojima, yang terkenal dengan game stealth-action buatannya, "metal gear solid". Trailer game ini tampil dengan penuh misteri dan tanda tanya menceritakan perjalanan sang tokoh utama di dalam sebuah "dunia" yang belum diketahui asal-usulnya dan apa tujuan utama dari sang tokoh. Para gamer dibuat bertanya-tanya tentang alur dan background cerita yang akan disajikan Kojima dalam game ini. Tapi saya yakin, Kojima akan menyuguhkan storytelling yang menarik bagi para penggemarnya.
VINCENT WIDJAJA
Graphic Designer
What:
Still Corners – The Trip 
Description:
Been putting this tune on a replay during long commute back home — guilty pleasure!
SABRINA FARIZKY
Marketing & Sales
What:
GLOW: Season 2
Description:
The ladies are back with deeper storylines and flashier 80's aesthetics. While the first season mostly building to the G.L.O.W's (Gorgeous Ladies of Wrestling) pilot, the second season covers a lot more complex issues, such as immigration, sexual harassment, motherhood, and gender equality at the workplace.
ADYTHIA UTAMA
Videographer
What:
A Tribe Called Quest – The Space Program (Music Video)
Description:
Music video terakhir dari A Tribe Called Quest, suka tapi gak suka juga nih soalnya sedih gan 🙁