Things We Like: Dari Minggu Terakhir September
Tempat jajan, musik hingga video yang kami sukai.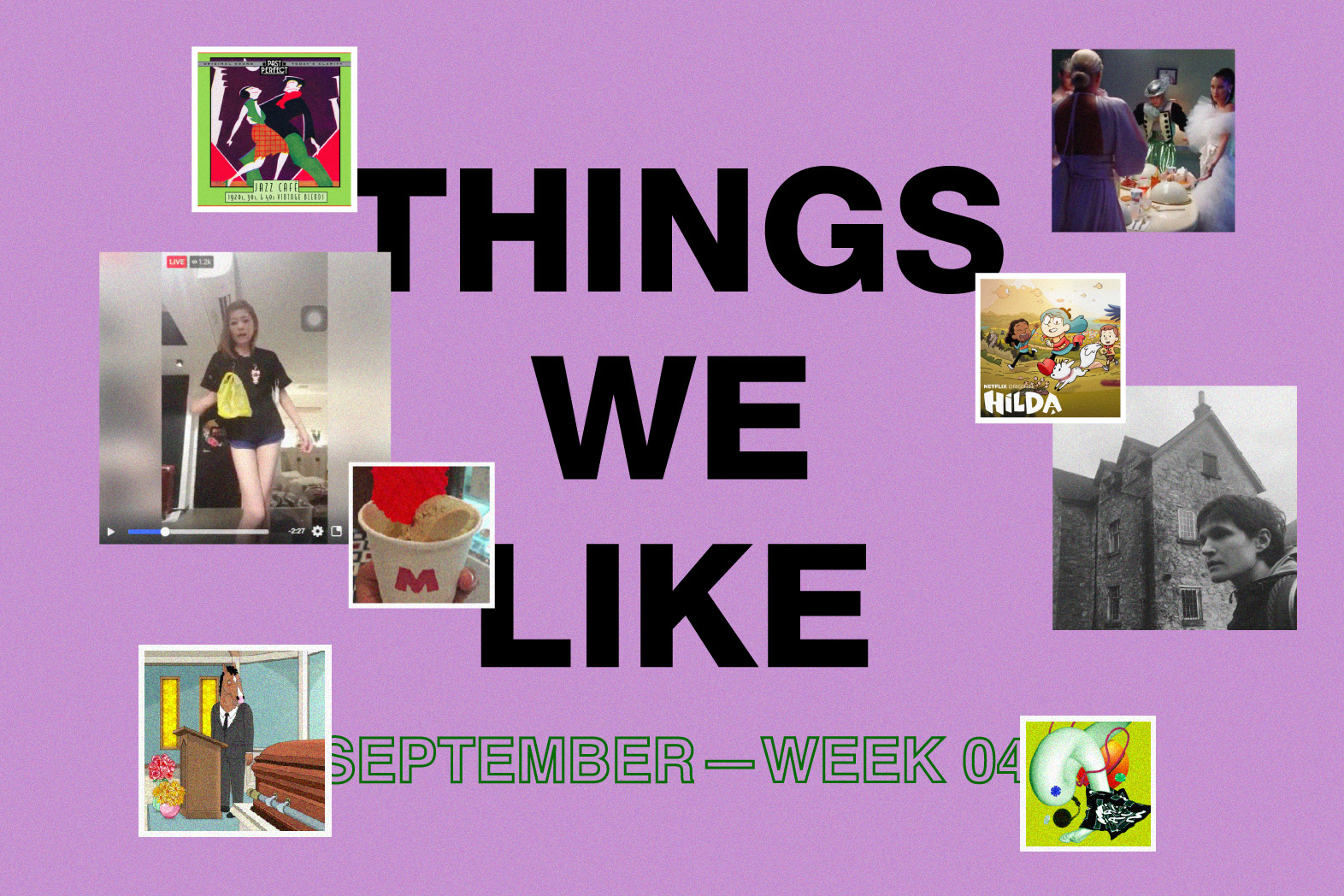 Di edisi terbaru "Things We Like", kami mengumpulkan hal-hal yang sedang disukai oleh tim Whiteboard Journal berikut alasannya. Dari tempat gelato di Jogja, sederet album lama maupun baru, hingga fashion video yang eccentric, berikut adalah "Things We Like" dari minggu terakhir September.
M. HILMI
Managing Editor
What:
Adrianne Lenker
Description:
Nggak pernah terlalu suka sama Big Thief, tapi saat dengar proyek solo Adrianne Lenker langsung menancap di kepala. Beberapa part mengingatkan pada Jessica Pratt, dengan vokal yang less-annoying. Cocok diputar untuk meredam kebisingan di antara deadline, dan anxiety yang tiba-tiba muncul di perjalanan pulang.
FEBRINA ANINDITA
Editorial Staff
What:
Milk by Artemy
Description:
Sempet lama di Jogja buat kerja dan pertama kali coba tempat baru di daerah Utara. Enak! Tempat gelato yang varian rum raisin-nya berasa banget rumnya. Susunya enak, tempatnya juga spacious buat kerja – tapi mungkin karena datang pas mau tutup (22:00) jadi sepi ya.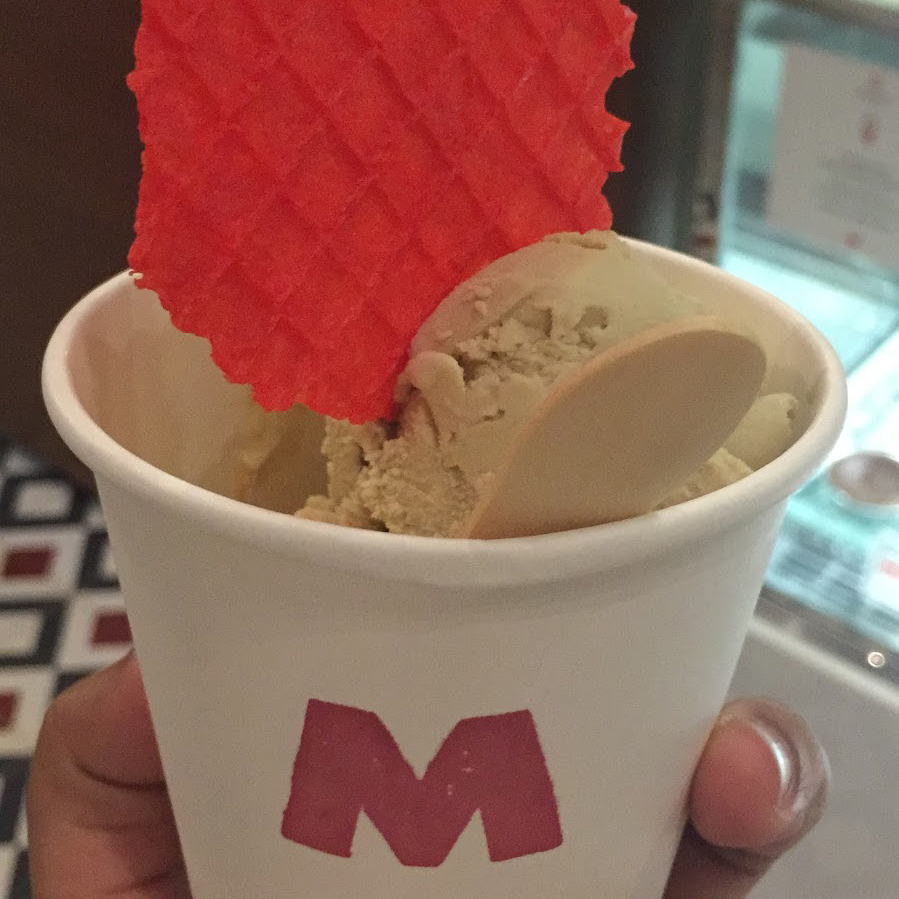 GHINA HANA SABRINA
Editorial Staff
What:
Hadid, Hadid, Hadid!
Description:
I'm a sucker for fashion clips, especially those who don't take themselves too seriously and instead poke fun at the industry. Vogue alum Bardia Zeinali is especially good at it, remember the clips from this year's Met Gala? Shook. So it's not surprising when he dropped a Beetlejuice-inspired video starring the Hadids (Gigi, Bella, Anwar, and mother Yolanda) wearing the best looks from New York Fashion Week. With hella chic looks from Pyer Moss, Rodarte, Vaquera to The Row, It's fun and fabulous and surely refreshing to see another family of good genes having a lot of fun at the dinner table.
EMMANUELLA PRIMASTIWI
Editorial Staff
What:
Jazz Cafe – 20's, 30's, 40's Vintage Blends
Description:
Dari Miles Davis sampai Peggy Lee. Perfect soundtrack for when you're showering, getting ready in the morning or even for a night out. Fell asleep listening to this a couple of times. The definition of easy listening. Soothing but also uplifting!
AMELIA VINDY
Editorial Staff
What:
Bojack Horseman – Season 5, Episode 6
Description:
Episode berdurasi kurang lebih 45 menit ini hanya menampilkan eulogy dari Bojack Horseman untuk ibunya, Beatrice. Cuma-itu-doang – *maaf spoiler. Meskipun begitu, episode ini menjadi episode favorit saya dari seluruh season Bojack Horseman yang ada.

Sangat emosional, seluruh problematika di hidup Bojack sekejap menjadi renungan yang sangat mendalam untuk saya (cie). Episode ini sangat dark, dan sedikit banyaknya memperlihatkan alasan di balik semua ketakutan juga kegelisahan yang kemudian menjadi kepribadian seorang Bojack Horseman.
CLARISSA AMABEL
Art Director
What:
Macy Gray's new album, "Ruby"
Description:
My favorite raspy-voiced lady crooner is back and she's bringing all the jams! Macy still sounds like Macy, all the songs are catchy, and now I have 43 minutes of goodness to keep me company.
VINCENT WIDJAJA
Graphic Designer
What:
Arca – Stretch 2 [2012]
Description:
Throwing it back to
The OG of edgy-sass
Alien in thongs

#arcashouldwritehaiku
DILA F. HASAN
Graphic Designer
What:
Hilda – Netflix Original TV Series
Description:
TV series ini somehow ngingetin gue sama "Adventure Time", well of course ga ada yang bisa ngalahin kartun yang satu itu sih but still, TV series animasi ini menunjukkan berbagai karakter yang sangat beragam dan berfantasi asik!, yang menurut gue sedikit mengarah ke horor dan mistis untuk ditonton anak kecil. Seperti contohnya, binatang peliharaan karakter pertamanya aja campuran dari Deer dan Fox, literally! TV series ini  juga masukin karakter-karakter legendaris seperti Big Foot, menggunakan ciri-ciri yang sama tapi nama yang berbeda disini, trolls, dan cerita-cerita misteri seperti "Cabin in the Woods". Nonton TV series ini ga perlu berhari-hari buat gue sehari aja satu season abis! Mengingatkan gue banget sama kartun yang bagus-bagus dari jaman dulu. 3.5/5 kalo gue bisa kasih rate.
O iya, theme song dia juga sedikit mirip dengan "Stranger Things".
SABRINA FARIZKY
Marketing & Sales
What:
Will Smith's 50th Birthday
Description:
Will Smith celebrated his 50th birthday by bungee jumping out of a helicopter into the depths of the Grand Canyon. Meskipun saya pribadi ga akan melakukan ini karena faktor takut tinggi, but I hope I can do something this extra when I turn 50 one day.
ADYTHIA UTAMA
Videografer
What:
The Easter Egg Hunter Youtube Channel
Description:
Channel YouTube yang berisikan video video memecahkan easter egg dan hidden messages di video game.
MAR GALO
BAMBOO TWIST
What:
Funniest Ah Lian Salesperson
Description:
Love me some Ah Lian selling hooks for your shirt. Never thought I'd need them but the pitch is real and now I feel that I need to get at least 6 of them. I want to hook my whatever, char siew pao, wonton mee, umbrella, MRT card.