Toko Musik Rough Trade Akan Kembali Beroperasi Bulan Depan
Dibukanya Rough Trade juga disusul kembali digelarnya festival musik All Point East.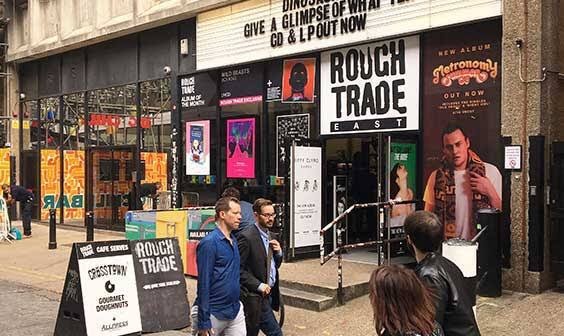 Teks: Rifqi Ramadhan
Foto:Clash/Rough Trade East
Toko musik serta label legendaris asal Inggris Rough Trade baru saja mengumumkan bahwa mereka akan kembali membuka seluruh gerai mereka, setelah regulasi mulai dilonggarkan. 
Berbicara melalui sosial media pribadi mereka, Rough Trade Records akan memulai membuka pintu gerai mereka pada tanggal 12 April mendatang. Hal ini pun menjadi tanda mulai kembali hidupnya industri musik Inggris.
View this post on Instagram
"Our shop floor teams are excited to be back and open in full force, with hundreds of new releases and recent highlights across music and books to shout about. Expect a new layout to our LP and CD catalogue and plenty of fresh Rough Trade Vintage stock for the crate diggers…", ucap Rough Trade melalui unggahan mereka.
Selain itu, Rough Trade juga ingin memberi terima kasih kepada seluruh penggemar musik yang bersabar dan tetap memberi dukungan terhadap industri ini dengan cara apapun. Selain itu, Rough Trade juga berharap bahwa kini industri musik dapat kembali berjalan for good.