Satirical Comedy with Sacha Stevenson
Muhammad Hilmi (H) talks to Youtube personality Sacha Stevenson (S).
by Ken Jenie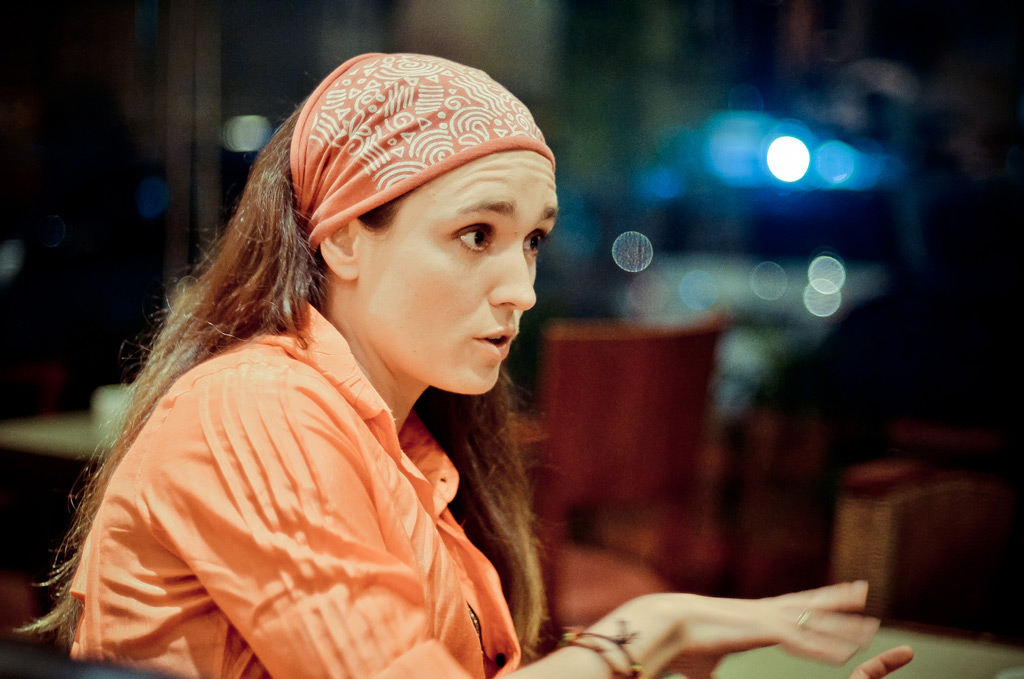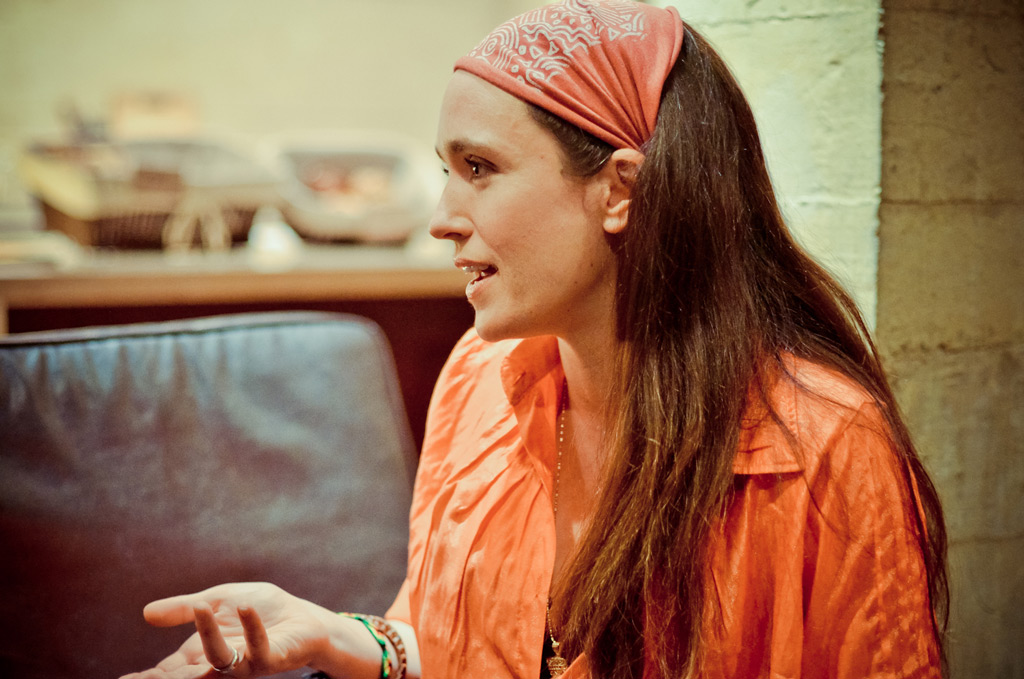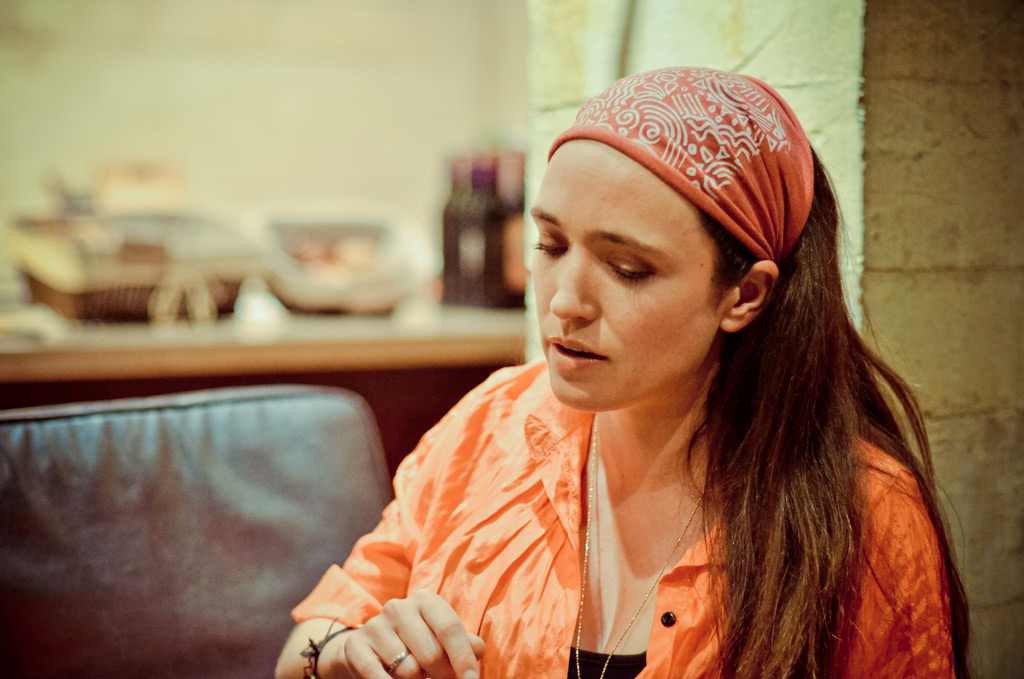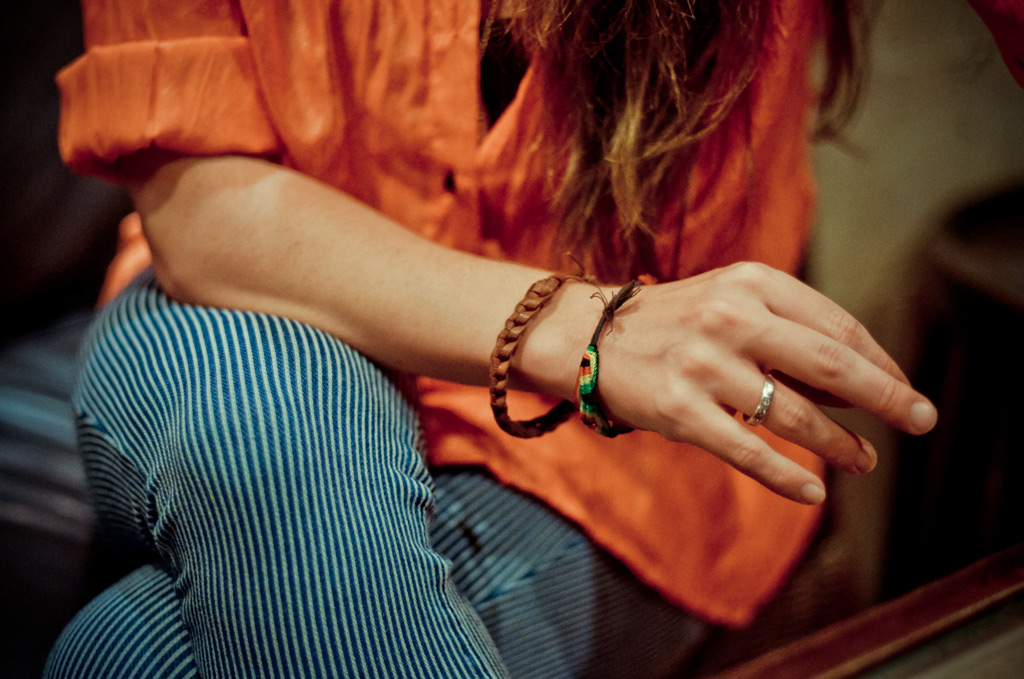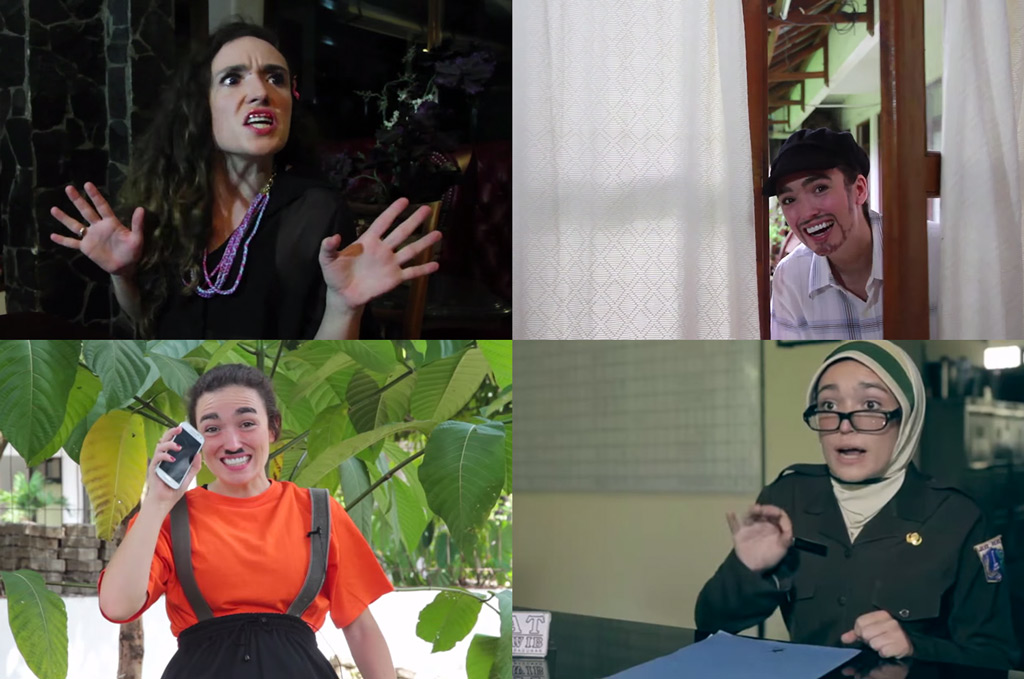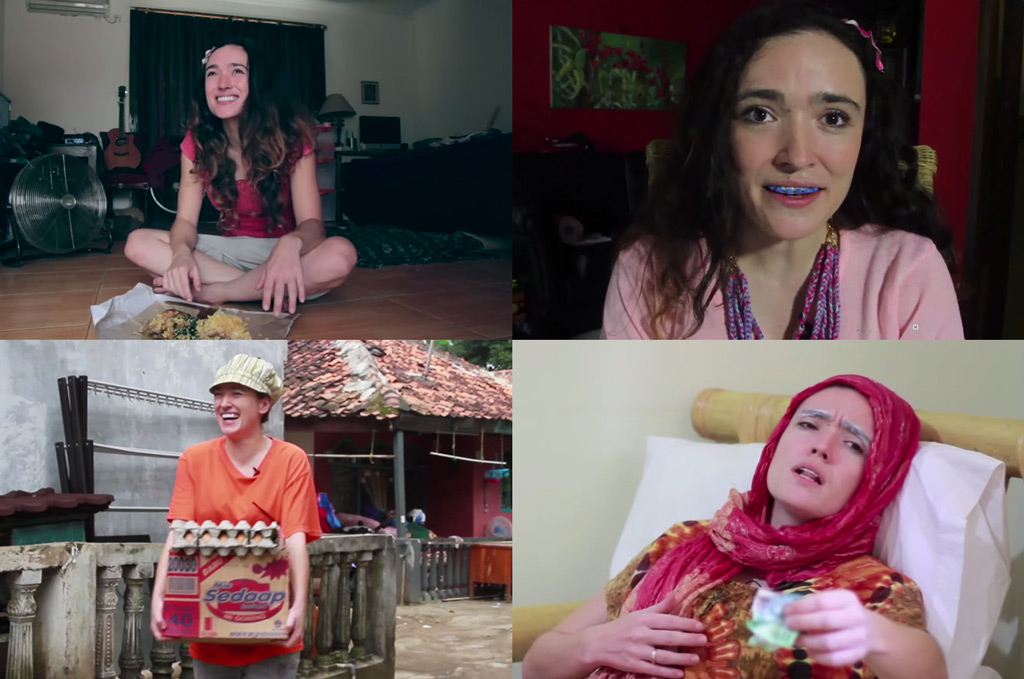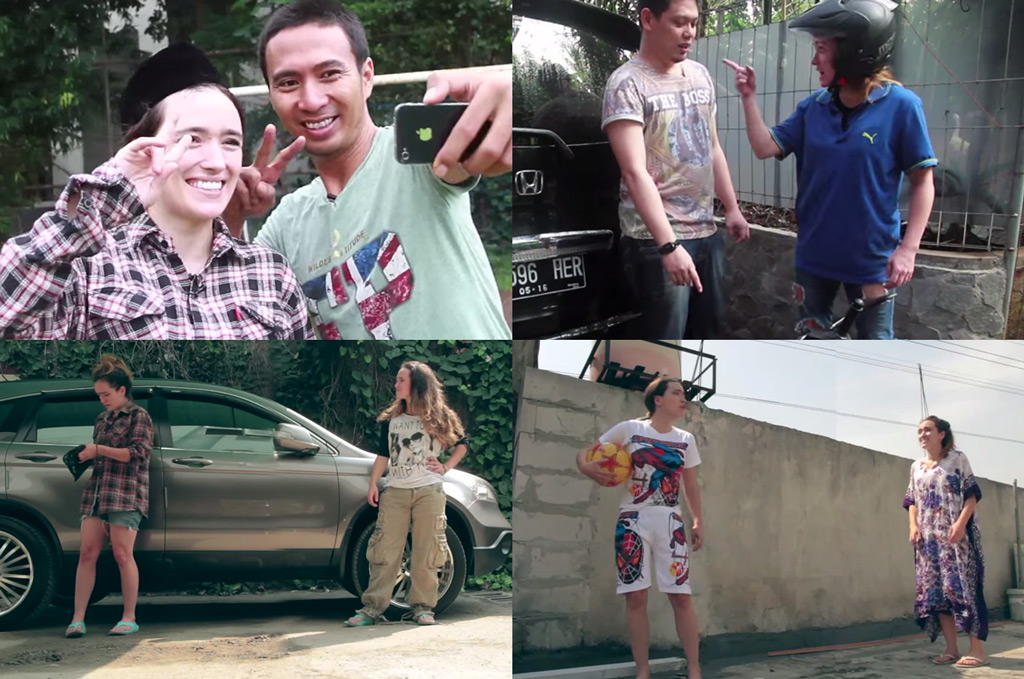 H
You have been in America, Canada, Sweden and Jamaica. What made you decide to live here in Indonesia?
S
Well, it was by coincidence that I got a job here so that's why I am in Indonesia. After I finished my contract I went travelling around Indonesia and I saw how much bigger than Jakarta this country is – I really liked it. I like natural things. I used to be a vegetarian, and here you can get fresh vegetables and fruits all year round. I like nature – though there aren't so much in Jakarta. I spent 8 months in Bukit Lawang, Sumatra, and I really-really liked it. The people were friendly and I loved learning bahasa Indonesia.
H
What of the Indonesian people's habits that made you want to make videos of it?
S
I enjoy watching people, and people's habits are interesting to me, and I guess people feel the same way because they watch my Youtube channel. I didn't think it was going to be this big when I put the videos online.
H
You were in television, but then you decided to create your own online channel. Was this because of a disappointment with Indonesian TV shows?
S
Yes, sure. When you are in entertainment, it is really difficult to start a career. Unless you live with your parents and they are feeding you, it is impossible to make money in the beginning – you are going to be poor unless somebody is paying for your living. I was poor, buying cigarettes with small change for 6 months before I barely started getting work.
I thought to myself that I will invest in television because later, after this hard work, I will see some results. I then came to a realization that Jakarta isn't Hollywood, people aren't making millions of dollars and there are a lot of emotional sufferings because you have to be able to take rejections. Usually, when you go for a job at a company, you apply for the job once, but with acting this happens repeatedly. I thought to myself that the money wasn't proportional with experiencing rejection all of the time.
I like acting and I like being my own boss, so Youtube works out better for me.
H
What is the target market of your videos, because in your early videos you instruct how to deal with Indonesians who do silly things.
S
When I uploaded my first videos, I made it for people like me who have lived here for a long time because I know they will like them, though I didn't know if the Indonesian people will feel the same way. There aren't that many expats in Indonesia, I think it is around 70,000, and I wanted them as well as my family to watch them. I thought that if the Indonesians like them, it would be great, and it turned out that there are more Indonesian that watch than the expats.

H
How does it feel to be a Youtube star? I believe you were recently invited to Google?
S
I think they're inviting a lot of people now, you don't need to have hundreds and thousands of subscribers to be invited by Google. Youtube doesn't have an office yet in Indonesia, they are currently trying to build it. I have a couple of friends that are invited as well. You do not need a lot of subscribers, just make sure you regularly upload content and they will eventually contact you.
H
Do you make a living out of your videos?
S
Yes.
H
Any tips on how to deal with cyber bullies?
S
You just have to ignore them (laughs). In the beginning, there wasn't much cyber bullying. The comments were mostly good, but after I made the Prabowo VS Jokowi video I think the people that hated me subscribed. The hate that I have gotten since then has been fifty-fifty – I made enemies.
You have to be careful with the internet because there are fake accounts. People can make 10 Youtube accounts, and I am not sure if there are 10 different people or one person who really hates me. I don't even read them. If it starts with "Damn you…", then I don't read the rest of it (laughs). I want to wake up happy every morning.
H
What are your thoughts regarding this local phenomenon where people do silly things on Youtube and become famous such as Keong Racun?
S
Keong Racun was interesting, and some of the views are mine. I wondered how the video was able to get a million views – I don't know how to get a million views – I wanted to know what made people watch the video. Perhaps people watching Keong Racun wondered the same things as I was. Perhaps people like the slapstick because life sucks sometimes so they need stuff like Opera Van Java.
H
Some of your viewers seem to have a problem when you made muslim-related videos. Do you have anything to say about that?
S
In retrospect, I should have kept my mouth shut. If I could go back in time and not do any of those videos I would have avoided the subject completely because you never get a good ending when you talk about religion. Everybody thinks they're right – I think I'm right, you think you're right, the viewers think they're right – it is a discussion that has no end, our opinions aren't going to be the same.
H
So you wouldn't want to create videos such as these.
S
Yeah, but, funny enough, people watch them. I uploaded a [muslim-related] video, removed it, and uploaded an apology video. That apology video received more hits than my normal sketch comedy (laughs). I do think people want to talk about it that's why they watch those things and want to know what other people think.
H
In some cases, being a foreigner factors into the opinions of people. Like in our recent election, there were comments about foreign intervention in Indonesian affairs, and what you do is mocking Indonesians. Is there a discrimination against you because you are a foreigner?
S
There is a different kind of nationalism that happens in Indonesia. When I went back to Canada there were more Canadian flags being hung on their house than here. The Canadian nationalism is something where they love their country and that's it, over here nationalism is really hardcore, very racist. I think it's because it isn't multicultural yet. Canada is multicultural in the big cities. For example, I was the minority in my high school. There are foreigners here, but it's under 100,000, and the rest are Indonesians. There are many cultures in Indonesia, but it isn't multicultural. They aren't meeting enough people are all over the world to realize that we are all just people.
Regarding my videos, people will think that it makes Indonesian look bad – people here are very image conscious. I don't see my videos as making Indonesians look bad, I see my videos as making Indonesians look friendly. Most Indonesians laugh at themselves, people know – I even put a warning describing what happens in the videos as comedy.
H
Would you say that perhaps Indonesians aren't familiar with satire?
S
You would have to tell me that, because even I didn't know what my videos would be categorized as until somebody told me it was satire. I don't know enough about the Indonesian comedy environment. Is it true?
H
Yes, perhaps because satirical comedy is relatively new here.
S
Well, satire is going to be big and people won't be able to avoid it. People here are always on their gadgets, smartphones, they are very futuristic. But there are certain things that seems 50-years ago. Comedy is one of those things. In the future, I think that sensibility will grow.
H
How many people unsubscribed from your channel after your Jokowi – Prabowo video?
S
I gained subscribers after that video, and I don't know how many people unsubscribed. I didn't really pay attention, but I was getting about 5-times more subscribers per-day than before. Most of the people who were watching my videos before were pro-Jokowi anyway. I did get a lot of hate comments, but I think those were mostly new people.
H
What do you think about Jokowi appointing A.M. Hendryopriyono, an alleged human rights abuser, into his advising team?
S
I didn't know about that, but I know Jokowi has done a lot of good things. I am not a huge fan of Jusuf Kalla, and I also don't know enough about politics. I see that when somebody becomes president they get a lot of grey hair very fast – I think you have to compromise a lot. We can't expect him to be perfect because one guy doesn't run the country, it's a group of people, and he is going to make a lot of compromises to make people happy. I'm not expecting a miracle – he isn't an angel – but I just think he was the better option. I'm scared of Prabowo, I do not want him to be president, he isn't emotionally stable, so I had to say something.
H
After experiencing cyber-bullying, do you have an opinion on how Indonesians see themselves as a friendly country?
S
Indonesians are friendly, and if anyone of those people [cyber-bullies] met me in real life, they wouldn't yell at me – they will only yell on their computer screens. This happens everywhere, not just Indonesia. People are friendly when there are by themselves or in a small group, but they're with a hundred people, a mob mentality happens. When they visit my Youtube channel and see somebody criticizing me, then they also will criticize. Indonesians are friendly, very friendly – the internet is a different world, it isn't Indonesia.
H
Are you planning to expand your material? Perhaps "how to act Canadian" and "how to act American."
S
I don't know enough about Canadians, I haven't lived in Canada for 13 years. I do want to go into more general videos. I'm not making the "How to act Indonesian" sketches anymore. I will still do sketches, but with broader themes. For example, my husband snores really bad. I couldn't get any sleep, it made me cranky. I was talking about it with my friends, then they started saying how their husbands snores too, and were doing impressions of the snoring, we were laughing so hard.
I want to get into more general stuff because I think that's the only way I can grow the channel. I think the channel has gained the peak amount of open-minded Indonesian people who actually like my videos – maybe I have to wait next year for more because they are still young (laugh).
Sacha Stevenson Youtube Channel