Tunes to Unwind by MAMI
Music to ride home.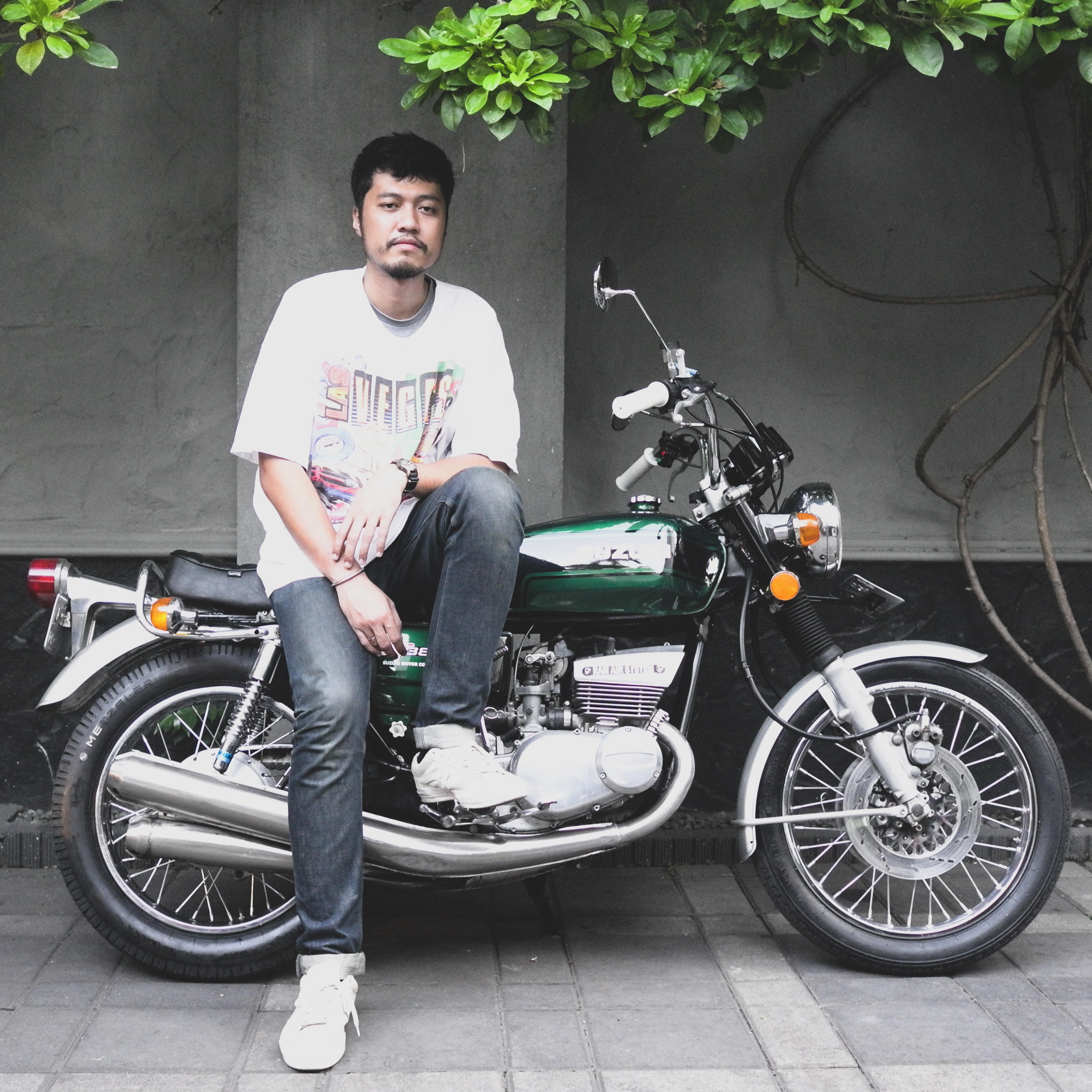 He's one of the guys behind Talking Machine, a Jakarta-based record label and clothing label, and he's also a bedroom producer who released his first single back in 2014. However, Imam B. Luthfi is now back with new material. Using the moniker MAMI, he had just released his debut EP "Jerome & Jeremiah" and serving progressive tunes.
Here's a selection of tunes he has personally curated to accompany his ride home on his motorcycle after a long day in the studio, either making music or designing the label's next collection of apparel.
1. Wilson Tanner – Loch and Key
2. David Astri – Safe and Sound
3. Shuggie Otis – Aht Uh Mi Hed
4. Junip – Always
5. Italian Secret Service – Vox Media
6. Jan Hammer Group – Don't You Know
7. Cavern of Anti-Matter – Sound-Magic's Death Ray Destroys the Vortex and Has Union with Infinity
8. Andras – T.N.T.F
9. Sandboards – Japan Part 2
10. Mall Grab / Jordon Alexander – Liverpool Street in the Rain
11. Vision of Panorama – Surf Blue
12. Bonnie Pink – It's Gonna Rain