Soundclass Ep. 104 with Edwin
Edwin shares 3 songs that led to accidental soundtrack moments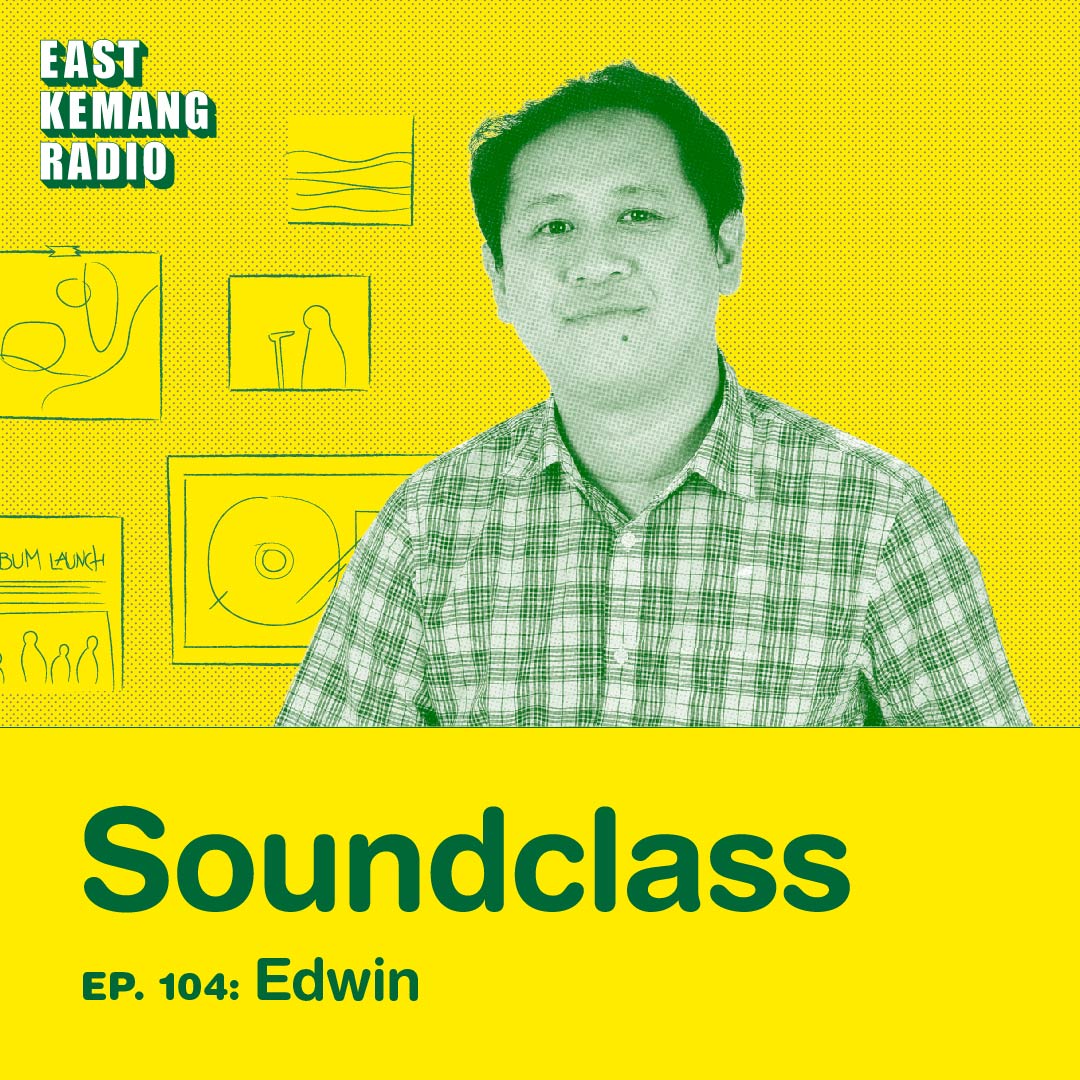 On the latest episode of Soundclass, Edwin shares his top 3 songs that led to accidental soundtrack moments. From power metal, art rock to funky jams, Mar and Edwin talk about how these songs inspired his artistry to serenading a difficult journey.
Soundclass is an interview podcast by East Kemang Radio that invite guests from a variety of backgrounds and occupations to select three songs and tell the personal stories behind their selection.
Visit East Kemang Radio on Spotify or Apple Podcasts to hear Edwin's top 3 songs and stay tuned for more episodes.