Soundclass Ep. 106: Club Eighties
Lembu shares his top 3 songs that inspired Clubeighties' iconic musical identity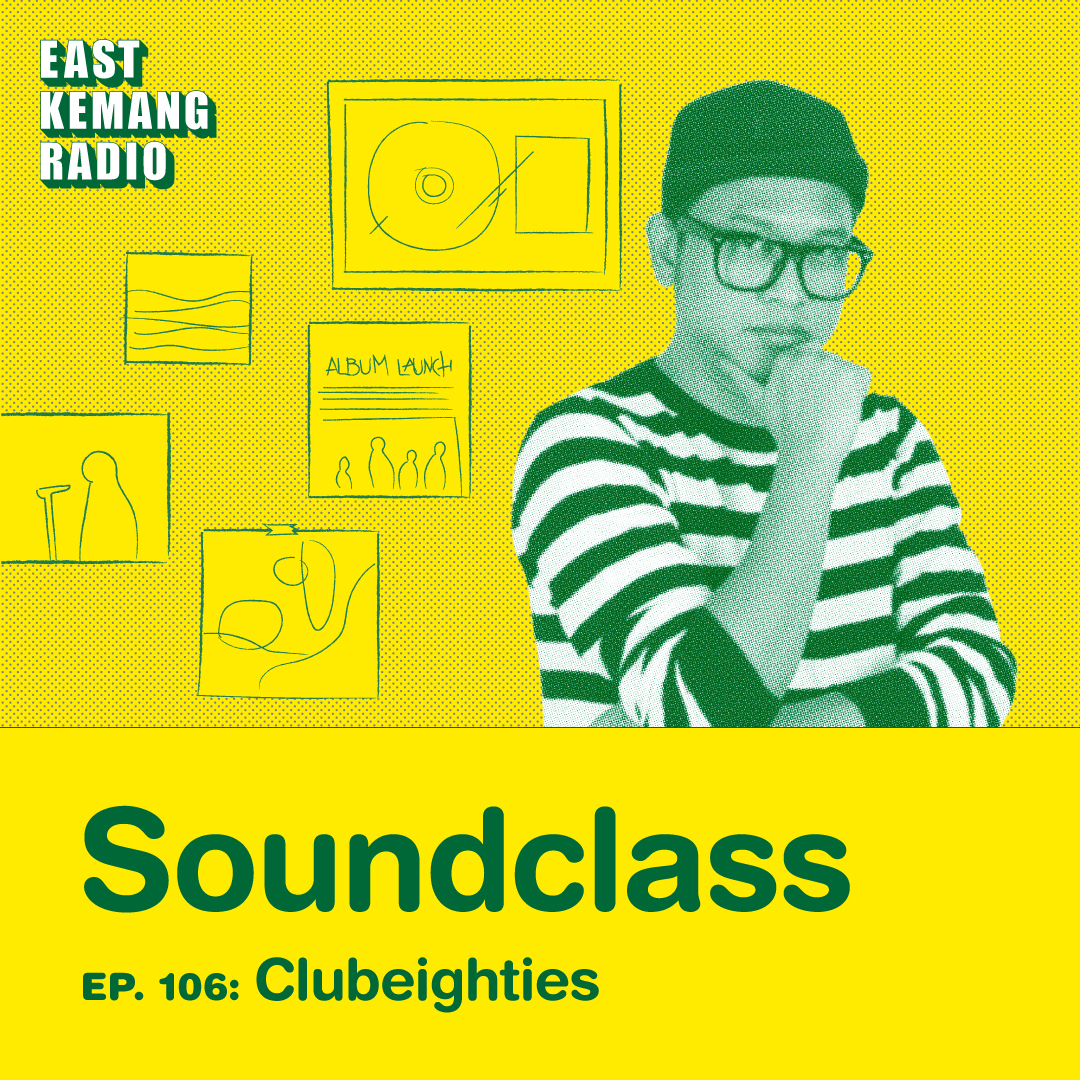 In this episode, Mar is joined by Lembu of Clubeighties. Highlighting some 80's classics, Lembu shares his top 3 songs that inspired Clubeighties' iconic musical identity. After a 10 year hiatus, Clubeighties just recently released their single "Cahaya" and will be performing live at Synchronize festival this coming week on October 6 2019.
Soundclass is an interview podcast by East Kemang Radio that invite guests from a variety of backgrounds and occupations to select three songs and tell the personal stories behind their selection.
Visit East Kemang Radio on Spotify or Apple Podcasts to hear Lembu's top 3 songs and stay tuned for more episodes.