We Discuss: Serba-serbi Buku Foto Alternatif
Berdiskusi mengenai ekosistem terbitan buku foto di Indonesia bersama Aditya Pratama, Daud Sihombing, dan Prasetya Yudha.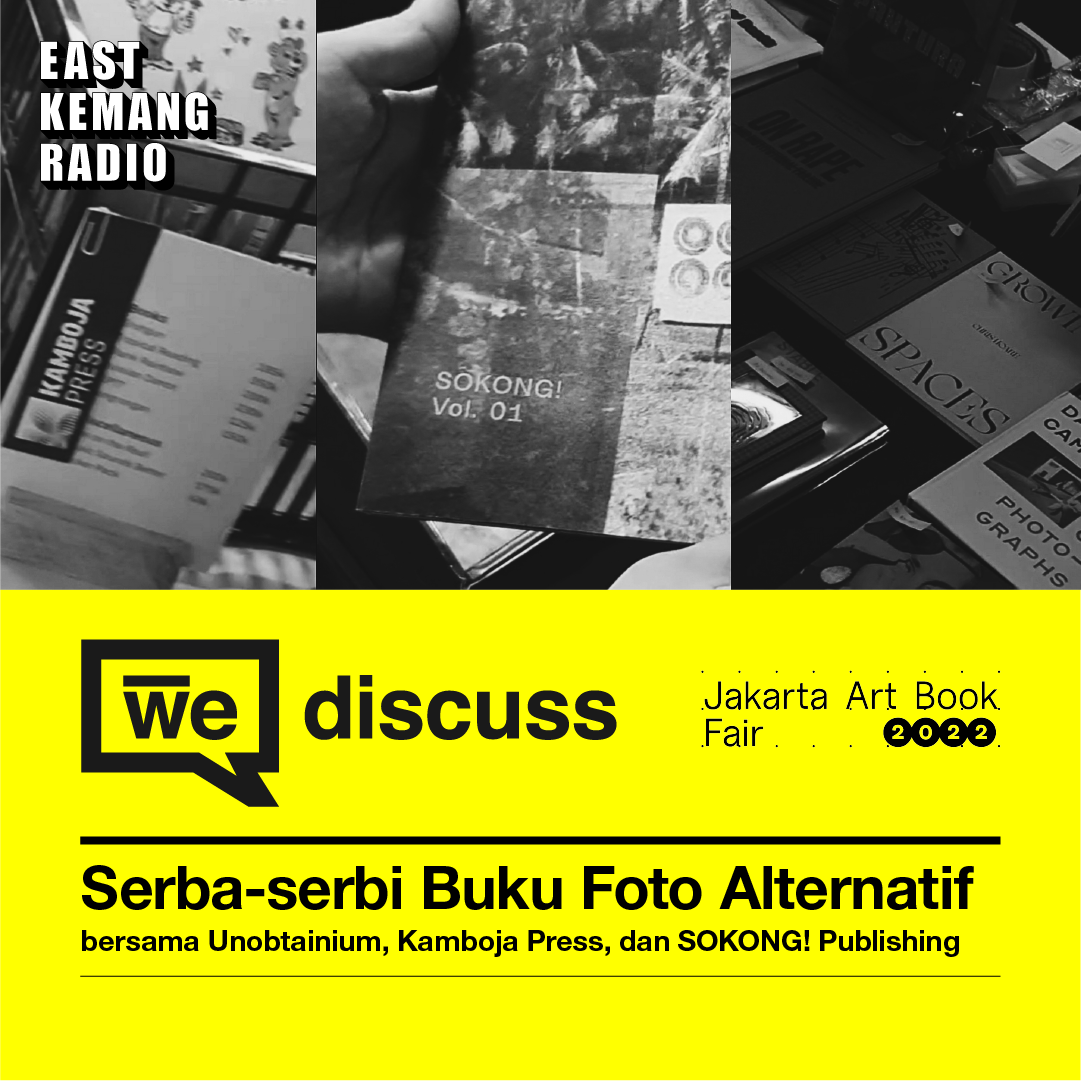 Teks: Garrin Faturrahman
Dalam episode WeDiscuss kali ini, kami berkolaborasi dengan Jakarta Art Book Fair untuk berbincang bersama Aditya Pratama dari toko buku Unobtainium, Daud Sihombing dari Kamboja Press, dan Prasetya Yudha dari SOKONG! Publishing mengenai lanskap terbitan buku foto di Indonesia.
We Discuss is now available online on East Kemang Radio. As an expansion of Whiteboard Journal's panels of discussion, this podcast will deliver exclusive talks with our friends and partners.