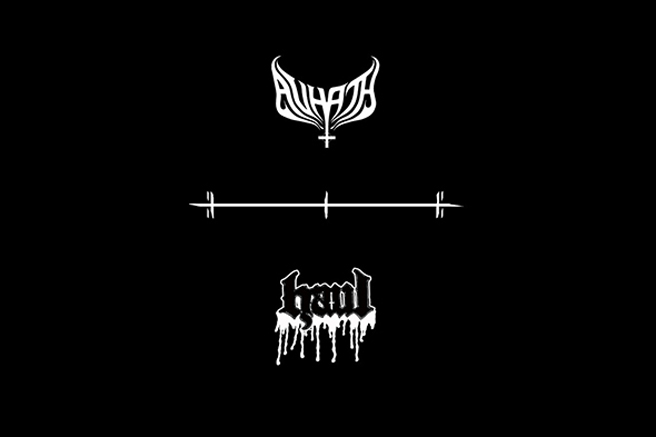 Metal is a genre of music that for the most part is overshadowed, in every part of the world, by the top 40s and "mainstream music." Metal has always had a huge following in Indonesia, a country that's not usually associated with such sounds. That may have to change with the rise of undeniable talents from Jakarta such as  AVHATH and  HAUL.
Their sounds are different but they do share some common grounds with their heavy drums and ominous aggressive guitar riffs. AVHATH's sound is a blend of "black metal and crust/d‐beat hardcore," while HAUL is more a "neo‐crust grinding death metal" band.
The two bands will be releasing a joint LP with 100 limited 7-inch vinyl copies pressed on "amethyst purple vinyl with black haze" on August 1st, 2013. Each copy comes with a digital download code for and digital copy. The limited vinyl will be packed in sleeves exclusively designed by Jakarta-based illustrator, Anggarez Adhitya. Don't miss out on something that you sure will regret not getting your hands on!
Below is the tracklist for the two‐way split :
SIDE A:
Per Aspera Ad Astra / AVHATH
Raised By Wolves / AVHATH
SIDE B:
Surja / HAUL
Purnama / HAUL
AVHATH/HAUL is now available for streaming and pre-order via www.avhath.bandcamp.com or direct pre-order to ekrigDTD@gmail.com
Text by Ray Rahardja