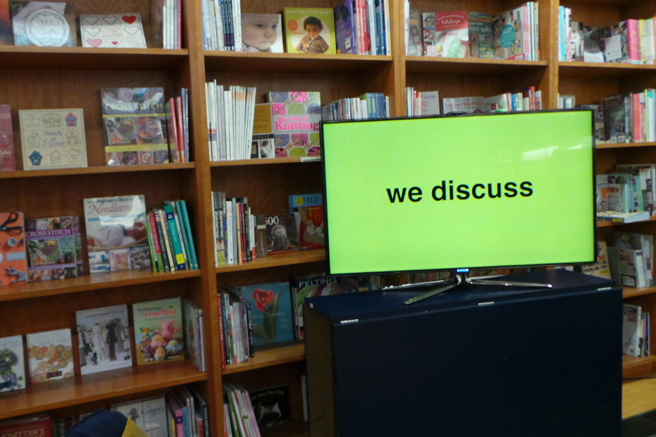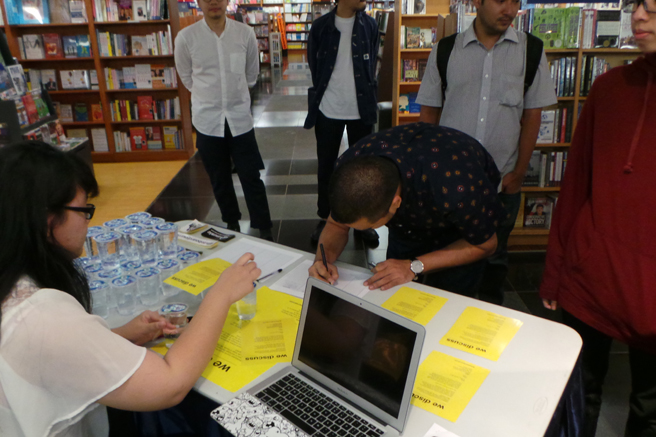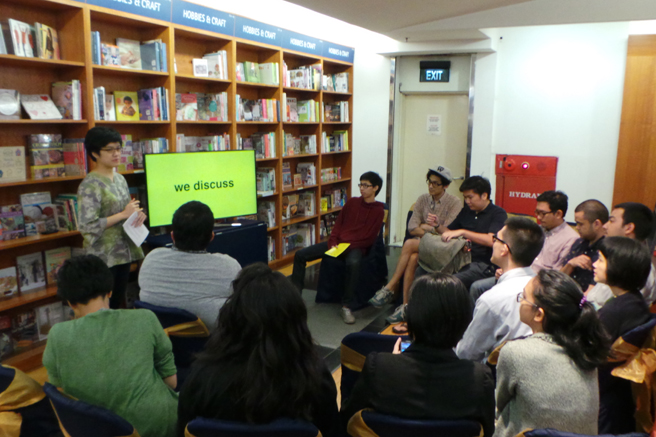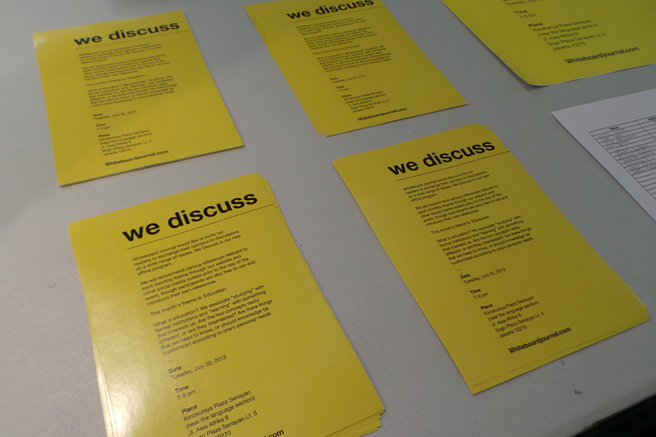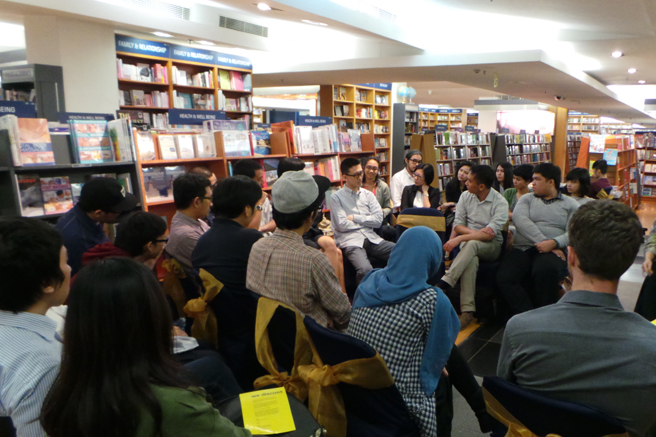 Last night (30/07/2013), we had our first We Discuss event at Kinokuniya Plaza Senayan. Since education was the theme of this month's discussion, an issue that all of us can relate to on so many different levels, there was an interesting exchange of ideas, reflections, and criticisms. There were a lot of micro-debates that resulted from the fact that our participants approached education from a variety of perspectives. After all, what is a discussion without a handful of disagreements? Thankfully, there were points that were collectively approved, as well as some humourous moments here and there to ease the tension.
To give you an idea of what we talked about, below are some points we managed to gather:
– Education ought to be understood in a wider cultural context
– Formal schooling helps to structure one's thoughts
– Teachers/educators have the role of guiding and encouraging students
– Self-taught learners need to find an effective way to process the information they consume
– Comparing systems of education, as well as the glorification of numbers (test scores, school ranks) seem to be a problem in many parts of the world (not only in Indonesia)
– One should avoid an "either/or" approach as formal and informal methods can coexist
– The failures of the schooling system are caused by a number of things; from the never-ending demands of society to the inconvenient structure of the system itself
– Grades can have the positive effect of encouraging discipline, as well as the negative effect of creating a competitive culture (winners vs. losers)
– The pursuit of education can be seen from a practical point of view (to earn a better living), an ideal point of view (self-enrichment)
– Education entails confidence and the process of absorbing values
In the end, it all came down to the following question: Should education be a means to an end or an end in itself?
What do you think?
If you would like to answer the question or share your thoughts on any of the above points, please feel free to tweet us @wjournal #WeDiscuss. Or send us an e-mail to contact@whiteboardjournal.com with the subject title "We Discuss #1."
Last but not least, we would like to thank those who joined Whiteboard Journal's first We Discuss meeting! We hope to see a great mix of familiar and new faces next month. Hint for next month's theme: national identity.