We Discuss #3: Recommended Reads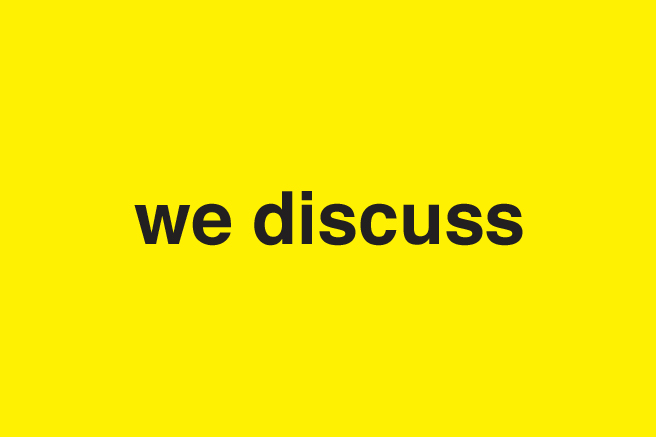 We Discuss #3 is less than a week away, and to help you prepare for the discussion, we have compiled the following references.
1. Global Lifestyles with Yvan Rodick (Face Hunter)
"Beyond any trends, there is a deeper factor that expresses the culture."
In his interview with Whiteboard Journal, he uses the example of the Scandinavian taste for "fashion that isn't sexualized" — which is an expression of a culture where gender equality has been achieved. He goes on to say that fashion is an "extension and expression of culture." How do these different expressions affect the way trends develop in each culture?
2. A Fashion Standard with Auguste Soesastro
"Context means where you're going. I think a lot of designers here create gala gowns. I mean where are you going to go with that in Jakarta? There is no occasion to wear that. The lifestyle here is malls, resorts and going to lunch I guess. So I think the clothes must be appropriate for that and the weather is hot so you shouldn't make things with polyester. And also this is a country with a huge muslim population so you have to be considerate about that, too."
How can both designers and consumers nurture an awareness towards the local context when we are constantly exposed to foreign sources/references?
3. An Interview with Jennifer Wiebking on Freunde von Freunden
"I think that fashion serves as applied arts. At least, it has this function at best. Fashion always has a practical purpose. Fashion is there to be worn, it has its own right. There is a reason for the existence of fashion and art. It is like design, which has something pragmatic and practical. But of course, something shown on the runway always functions as an art performance. On the other hand, one doesn't see many women wearing those particular skirts in the streets. Again, it proves itself as an example of applied arts."
Wiebking's idea on the practical purpose of fashion goes hand in hand with Auguste Soesastro's claim that clothing has to be functional:
"Clothing has to be ergonomic. That's number one, because if it's not, it is a costume. I think design has to fulfill a certain function not just aesthetic values because I think a lot of designers nowadays, especially the younger generations have completely abandoned the idea of function. It's all about aesthetics, the "Wow!" factor, the shock value of fashion and I think it has moved away from what fashion really is."
Is it possible to maintain a balance between aesthetics and function be achieved?
4. Sally Singer on Her First Year at T, the 'Comic Mess' of Fashion Week Street Style, and More
"I look at how people put themselves together and how the kids put themselves together. It is actually fascinating to me. The particular circus around the shows is, to me, a bit of a comic mess at this point. I see people who I know have borrowed clothes, who are purposely dressing in ways to get photographed, but are not expressive of themselves or of the season or of anything. It's the same drive that has people doing reality TV, kind of personal branding, you know? And a desperate attempt for sort of quasi-celebrity."
Event time and location:
Date
Tuesday, September 24, 2013
Time
7—9 pm
Place
Kinokuniya Plaza Senayan
(near the language section)
Jl. Asia Afrika 8
Sogo Plaza Senayan Lt. 5

Jakarta 10270
For further information, please look out for updates on our Facebook page and Twitter account! If you'd like to share your opinions, or if you have friends who'd like to share theirs, sign up via e-mail with the subject title "We Discuss" at contact@whiteboardjournal.com! If you have comments or questions, tweet us @wjournal.