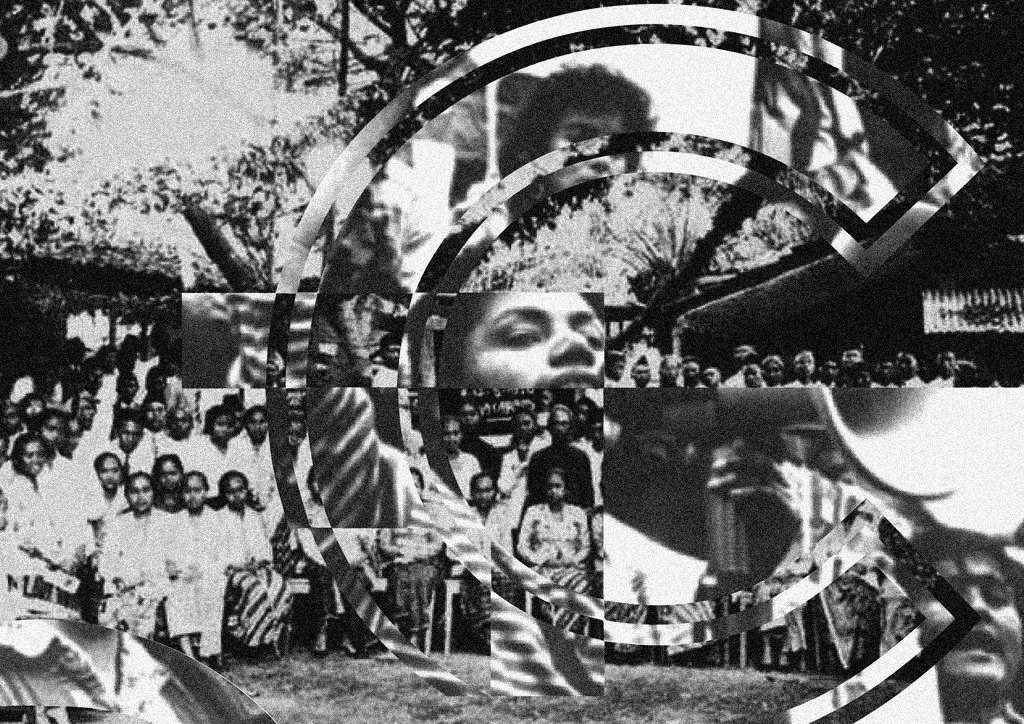 Plot Summary
The story begins with Tuti and Maria visiting a local aquarium at a fish market in Jakarta. There they meet a new acquaintance, a young man named Yusuf who studies medicine at a Sekolah Tabib Tinggi. From then a romantic bond between Yusuf and Maria grows deeper. He visits her house, exchange letters with her and not long after Yusuf proposed. Their happy relationship makes Tuti feel distressed, especially because she has failed in her past relationships. Unfortunately, nearing the wedding day, Maria's health condition worsens because of Tuberculosis. On her deathbed at Pacet Sanatorium she suddenly asks Yusuf and her older sister to accept each other as husband and wife.
A writer can document the prevalent socio-cultural problems that occur in his or her environment. In literature, the writer responds to what he or she sees and transforms it into illustrative words or fictional stories and characters. This is perhaps why some fictional stories can convey the reality (or the truth) better than our filtered and constructed mainstream news publications. Thus, literature may represent the social reality of a certain era. Some of the themes used in old literary works are timeless and when you read those books the past and the present socio-cultural problems become indistinct. This is what I experienced when I read 'Layar Terkembang' by Sutan Takdir Alisjahbana (STA).
Sutan Takdir Alisjahbana was one of the prominent Indonesian writers and thinkers in Indonesia. He suggested that Indonesian language must dissociate from Dutch language and grammar style and instead base it on Malay language. His career did not only involve teaching but also establishing a literary magazine, creating literary works and writing about the Indonesian language. On the international level he is known as a philosopher rather than as a writer (Mahayana in Rahman et al., 130-142).
'Layar Terkembang' (1936) is one of STA most famous work. In this book, which was published before our nation's independence, he communicates noteworthy ideas and insights to us who lives in this Reformation era. In the 1930s, his perspective about youth, religion, the relationship between life and death that were discussed in that book would be considered unconventional. One of the primary themes within 'Layar Terkembang' that is still relevant today is about the emancipation of women. STA's perspective about this socio-cultural issue is embedded in the lives (i.e. their thoughts and social relations) of the female protagonist in this novel.
This novel tells a story of a woman who struggle to achieve her life aspiration, which is for women to have equal rights as men, and the frictions that may rise from it. Tuti and Maria, daughters of Wiriatmadja, have very different traits and life aspirations. Tuti, twenty-five years old, is portrayed as a serious woman who is active in a feminist organization known as Putri Sedar while teaching in a primary school in Petojo. She works tirelessly to achieve gender equality rights and this goal is grounded in her life principles and values.
Maria is five years younger than Tuti. She is still finishing her last year at Hogere Burger School (Sekolah Menengah Atas) Carpentier Alting Stichting. Contrary to Tuti, she is a sweet talker who easily expresses her feelings and give praises to other people. Her vulnerability to emotions is shown not only through her reactions in social situations but also in her preferred conversation topics such as her friends, school and holidays. These are not as substantial as Tuti's subject matters that usually include women's rights, youth movement and religion.
In a speech at her organization's national congress, Tuti express to her peers that women need to be and are capable of being decision-makers in domains such as knowledge development, business affairs and the arts. This statement indicates Tuti's hope for women to get involved in deciding the fate of their nation, which was not independent from the Dutch colony. Underlying that statement is also Tuti's disagreement to a traditional norm that women should only work in domestic sphere to serve their men's needs and a stereotype that women's judgment are always clouded by emotions. Tuti's organizational activity demonstrates her holistic self-image that does not only include an illustration that she is a feminist, but also an analytical thinker who is not easily influenced by emotions.
At numerous times, Tuti's self-image as an independent woman and a thinker are at odds with her needs for love. For instance, after Maria and Yusuf got engaged, Tuti, who initially embraced her organizational work, suddenly feels an emptiness and silence in her heart. This inner tension within her increases when she sees a shadow of Maria and Yusuf and hears their conversations from inside of her room. On some days, Tuti also recall memories of her previous wedding engagement that failed to last because she prioritized her organization works instead of her fiancé. During this internal turmoil Supomo, who teaches at the same school as Tuti, expresses his feelings for her. He is a kind and respectful man. Alas, Supomo is not a man that she looks up to because he does not share her passion for youth movements. Following a painful self-introspection, Tuti decides that she cannot accept his proposal. If she did, their relationship would not be more than an escape of loneliness, which she thinks would dishonor marriage. This signifies that Tuti appreciate marriage not as a step to validate one's womanhood, a popular notion that persists today, but as an end that must be based on mutual respect and understanding between two individuals.
When Maria fell sick from Tuberculosis, Tuti lives with Saleh, her cousin, in his home at Sindanglaya. Together with his wife, Ratna, they both educate female farmers around the area. Ratna, who followed her husband to work at a farm, also write several magazine articles for Dunia Istri and Widuri to change the public perception about women's role in the development of a nation, particularly through agriculture. From then on Tuti understands that being a wife who is willing to follow her husband does not necessarily imply that a woman is weak and unable to be her own person.
Tuti also starts to comprehend the beauty of nature she observed in the mountainous location, which does not entail Tuti's typical analytical mode of understanding. The event symbolizes the unification of Tuti's rational and emotive halves. This enlightenment allows Tuti to see her goal for gender equality with a higher purpose and meaning. Immersing one's self in a tranquil nature does not make her secular battle for gender equality trivial, instead it shows her that this issue is not merely a power and intellectual issue. Conversely, the battle for gender equality is about the balance between gender roles and this balance, similar to how it is in nature, is the innate condition of human existence.
Similar to the discussion in Putri Sedar, nowadays we can still find debates about the roles of females in our society. We also have more female-oriented or feminist organizations than Tuti's time. Several opinions about gender have also been published here in Whiteboard Journal. Most women believe that she, and other women, must push themselves to develop their talents and abilities to actualize their aspirations. This belief is identical to Tuti's perspective about women. Owing to the fact that literature is a reflection of the problems and issues within the period of time it was written, the resemblance between our present reality and 'Layar Terkembang' shows that, similar to how it was in the past, this issue is still largely relevant today.
Another resemblance is when women nowadays still feel that they sometimes have to choose to boost their career or social relationship. This is a dilemma that the protagonist also experience. Furthermore, Indonesian women today still often refer to the dichotomy of the self, her emotional versus rational self. Especially when handling social relationships such as how a woman should act or relate with the person whom she is fond with. This is also very much like how STA illustrate his female protagonist in 1930s.
'Layar Terkembang' offer the readers an insight on how women can approach those matters. Tuti initially thought that she needed to liberate herself from the society's stereotypical emotional woman attributes in order to be an independent one. However, through the development of Tuti's character, STA illustrates that being an independent woman does not imply the annihilation of woman's emotional vulnerability and needs. Here the author indirectly conveys that such a black-and-white perspective is as flawed as the notion that a woman is more often inclined to emotions than rationality. From Tuti's life, we can pick up that it's not only more accurate but perhaps actually better for a woman to see herself not as a two interchanging rational-emotional selves but instead to see oneself from a holistic level. Such perspectives may provide an insight to integrate one's career aspirations and socio-emotional needs.
This very old Indonesian literature work is still relevant for us today, especially for women. Other than the moral and social ideas in it, the reader can also have a peek on what it was like in the old Jakarta and Bandung. Particular in 'Layar Terkembang', the reader may also see how much our nation has move forward in regards to women's rights and public perception about women's identity. Women are already involved in domains that Tuti described in her speech at Putri Sedar National Congress. However, we still struggle to alienate women's identity with domestic duties. For example, I am sure you have heard that women can be independent and choose their own jobs as long as they do not abandon their domestic duties. In some industries, the expectation for women to carry out their female duties may limit them to get their access to the same opportunity as men and to perform their best at work. Fortunately, there are more and more female-oriented and feminist organizations today. Just like how it started in the past, as illustrated in 'Layar Terkembang', hopefully women today will also keep their emancipation spirit high without having to give up their emotional vulnerabilities.
__
Bibliography
Alisjahbana, S. T. (1936). Layar Terkembang (15th ed.). Jakarta: Balai Pustaka.
Mahayana, M. S. (2014). 33 Tokoh Sastra Indonesia Paling Berpengaruh. J. D. Rahman et al. (Eds.). Jakarta: Kepustakaan Populer Gramedia.