Archipelago Festival Performance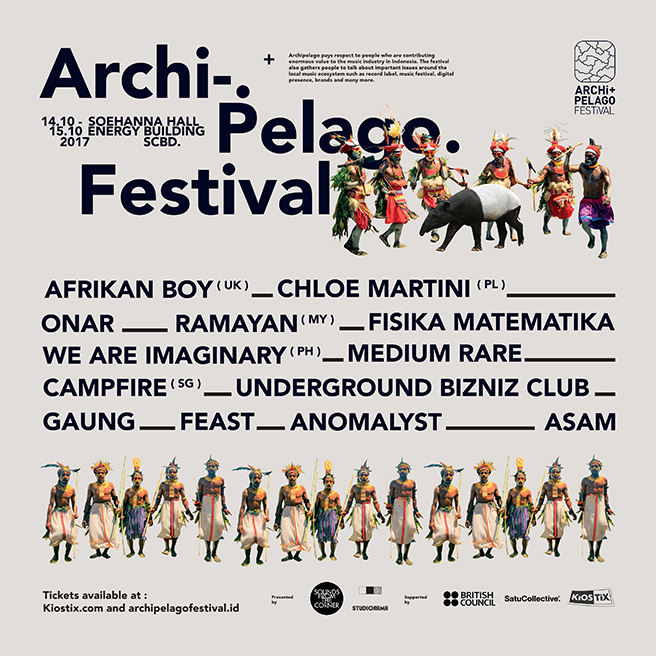 Archipelago Festival celebrates talent diversity and aims to give spotlight to new musicians who deserve bigger love and wider attention.
Join us at Soehanna Hall on 14-15 October to check out 13 hottest emerging acts from Grime, Techno, Psych Rock to Indie Pop!
Other than that, for the conference the festival also gathers more than 50 experts from different fields who will share their knowledge on 15 different issues around the local music scene in Indonesia.
More info: archipelagofestival.id
Tickets available at kiostix & archipelagofestival.id