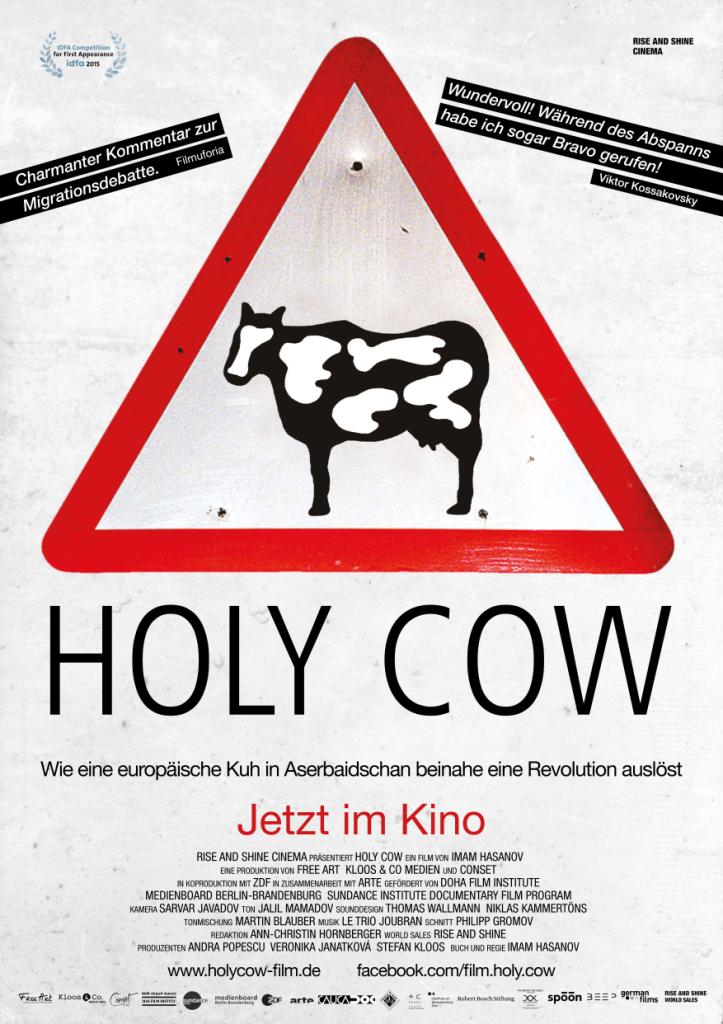 Europe on Screen is back again with best films of Europe on 29 April-8 May 2016 in Jakarta, Medan, Bandung, Yogyakarta, Surabaya, and Bali.
The festival is divided into 3 big sections and 3 smaller sections:
– XTRA section
– DISCOVERY section
– DOCU section
– RETRO section
– FAMILY section
– OPEN AIR SCREENINGS
Holy Cow (2015)
Germany
Tapdig has a dream of bringing a European cow into his picturesque village in Azerbaijan to improve the condition of his poor family.
He finds out that a European cow can provide four times more milk per day than a local cow.
But his wife won't allow it and also The Old Men, who rule the village, don't want such a cow,
because its milk is full of chemicals. But Tapdig takes the risk.
30 April 2016 at 12:00 at IFI Thamrin
7 May 2016 at 17:00 at Erasmus Huis