Chasing Nature's Rhythm
A review of Speak Percussion's Circuit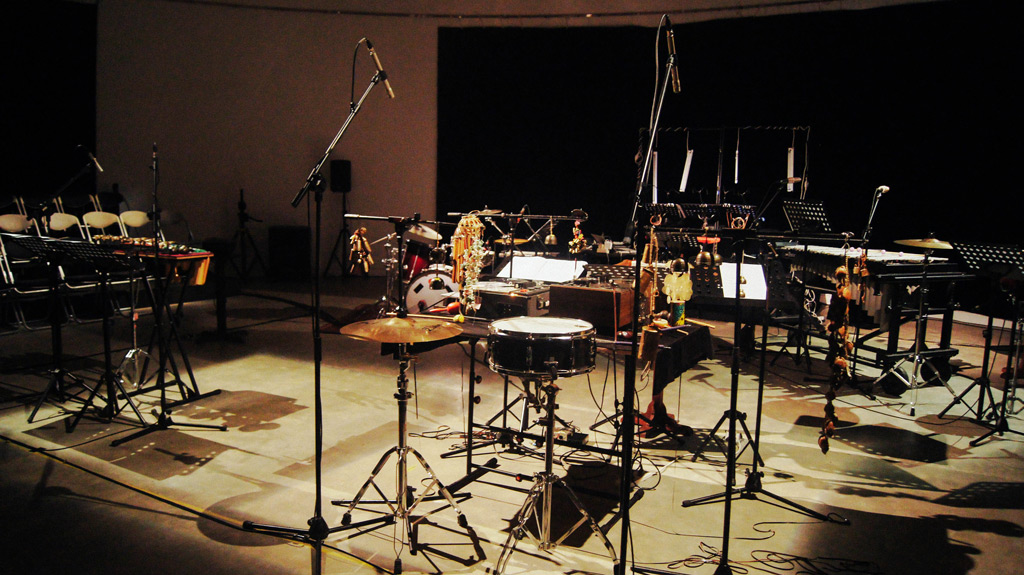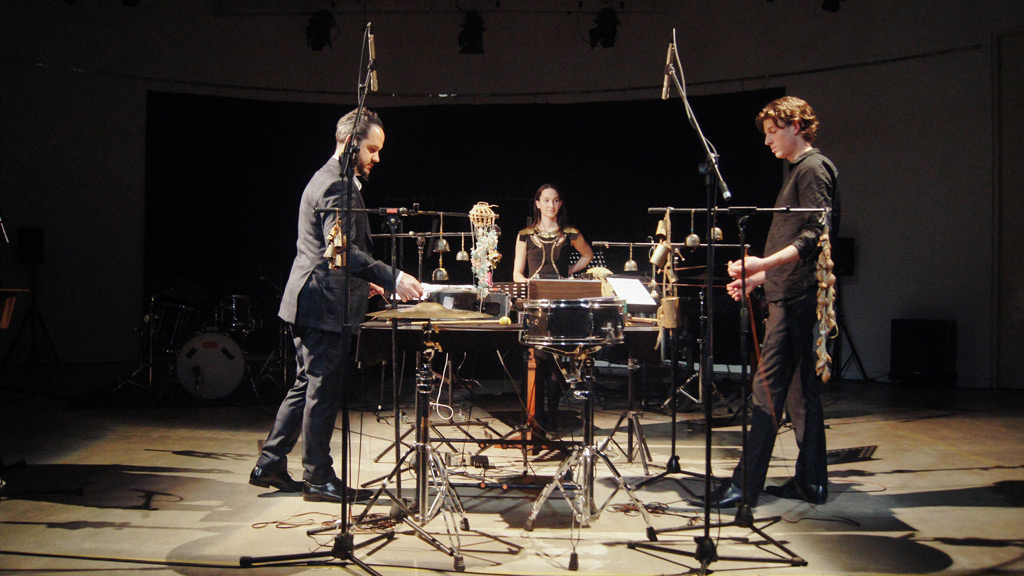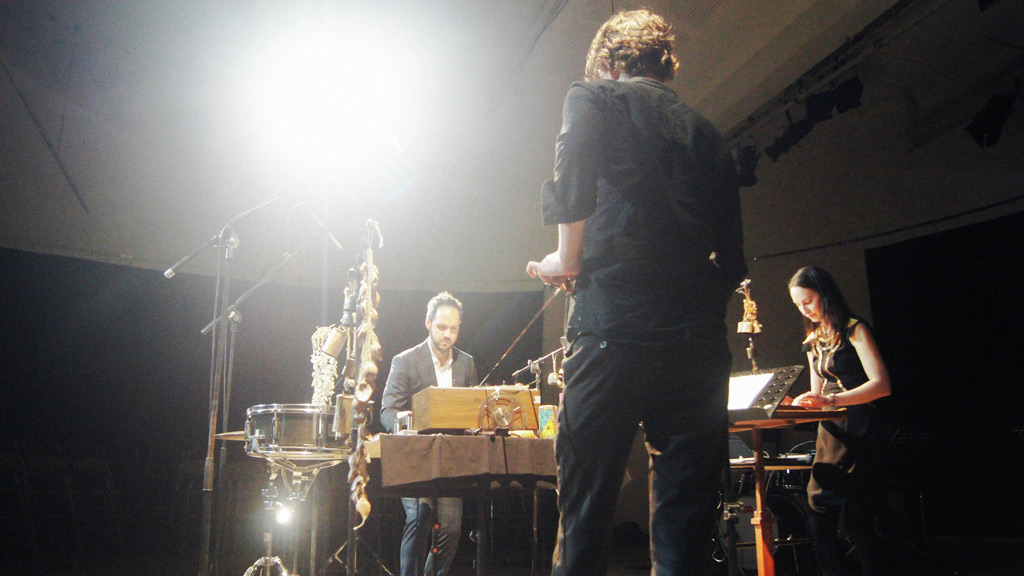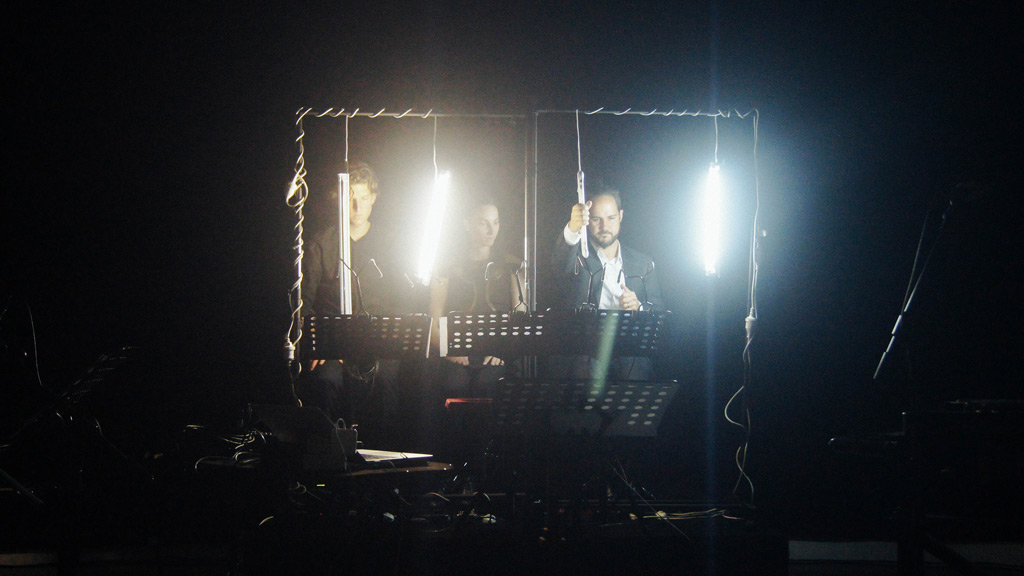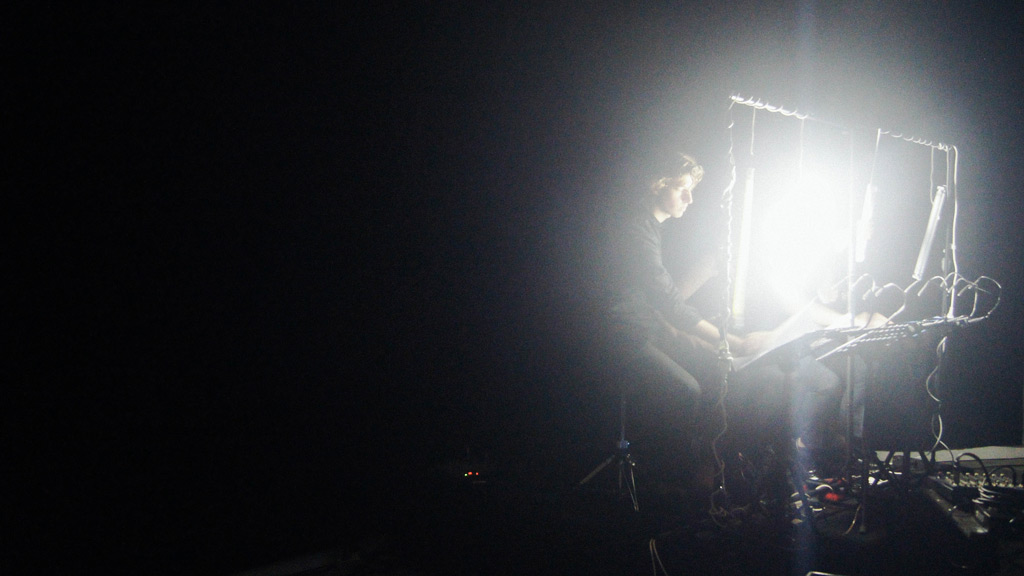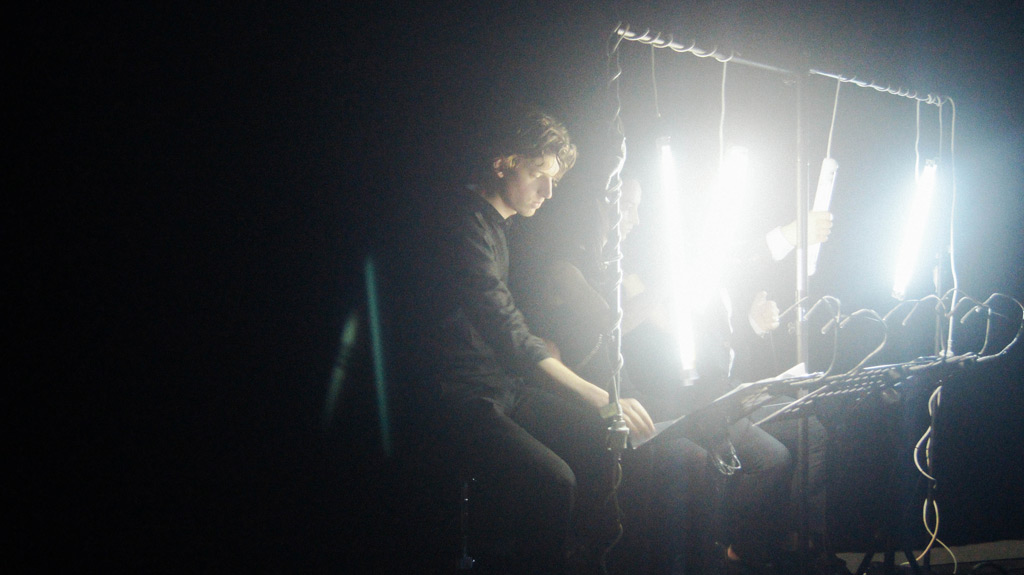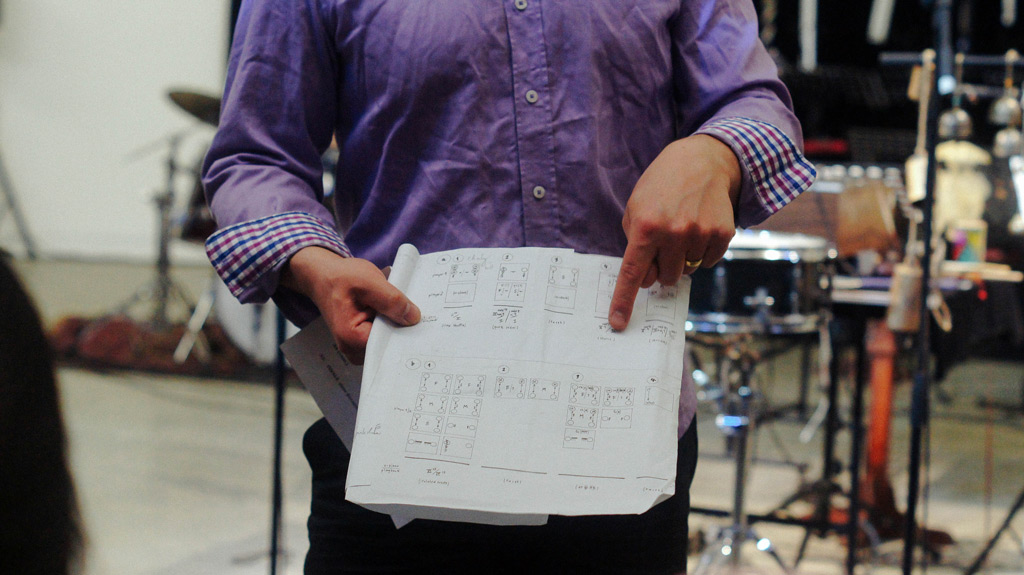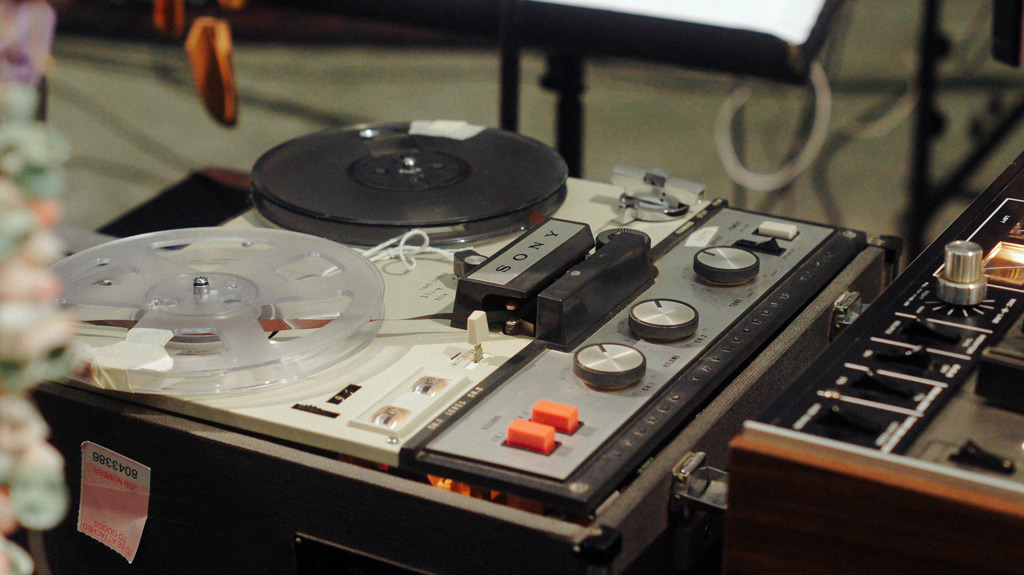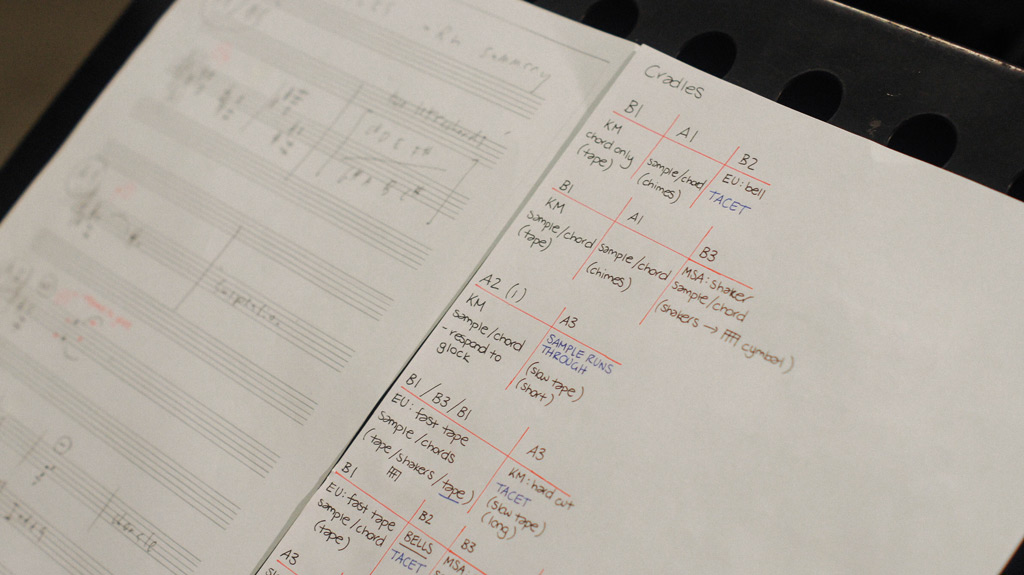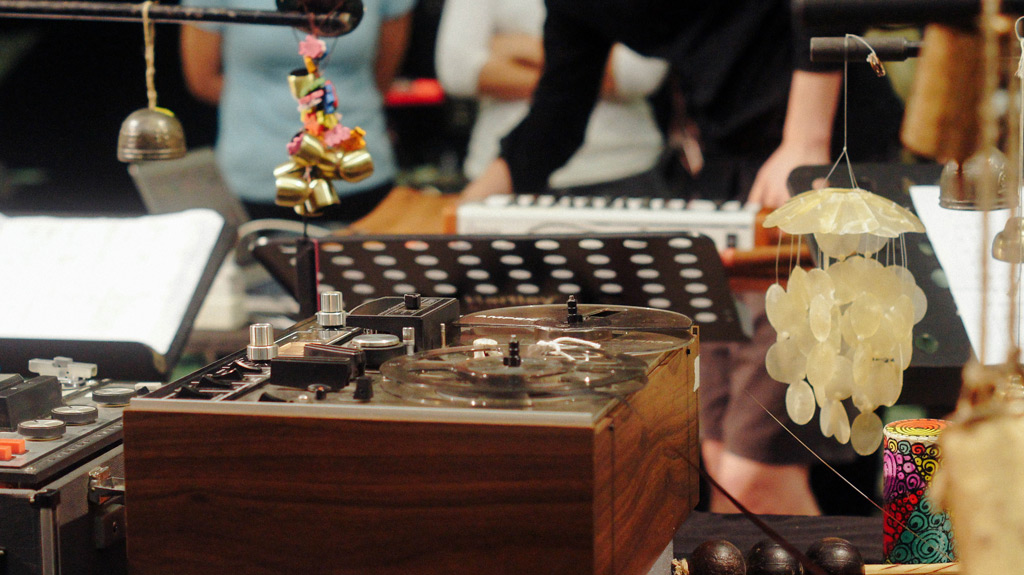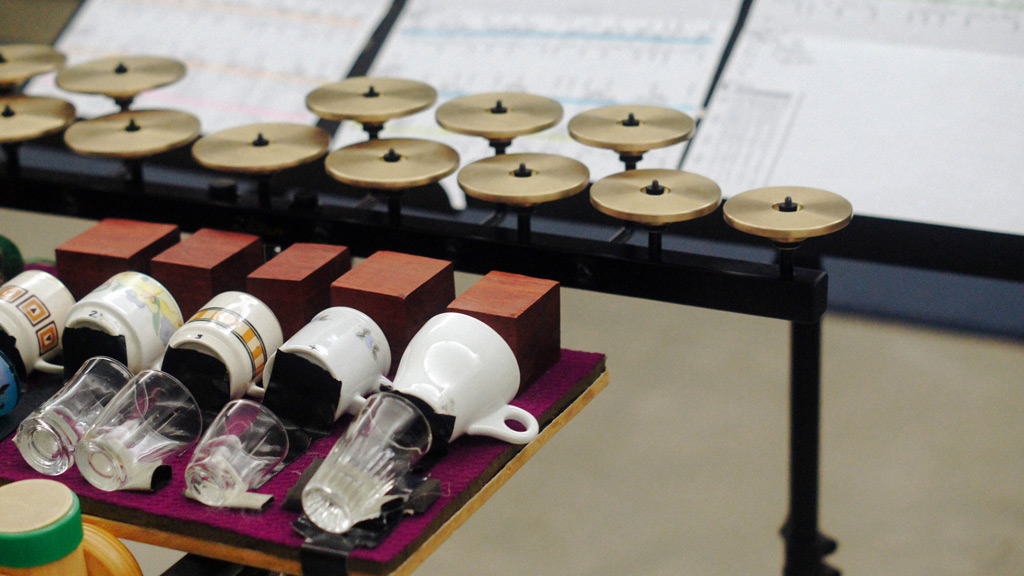 "Music isn't fragile… As music becomes less of a thing–a cylinder, a cassette, a disc–and more ephemeral, perhaps we will begin to assign an increasing value to live performances again." – David Byrne in his book, "How Music Works".
Music as a part of culture will always seek for new forms, which puts the art through experiment. This exploration lead music into a particular itinerary that generate the shifting trends in the music itself, not only that, it also results in a vast array of musical genres – from rock, indie pop, math rock, to experimental noise.
Speak Percussion is a part of music's itinerary exploration. This Melbourne based art collective consists of a flexible line-up that explores the intersection between music, architecture, gastronomy, installation, instrument building, astronomy and dance. They perform their interpretation of those intersections in concert halls, bars, galleries and site-specific locations around the world.
On September 24-25, Speak Percussion scheduled to perform at Galeri Salihara as a guest for Festival Salihara and Whiteboard Journal was invited to join the workshop to watch the performance.
At a first glance, it can be assumed from their set that Speak Percussion will play an experimental piece with their row of unique music instruments. Though they have a "percussive" name, there's only one particular instrument that is percussive, a drum kit. The rest of are non-percussive instruments, some of them are not even instruments at all.
After a brief introduction, Speak Percussion started to perform. In this particular occasion, Speak Percussion was represented by three people: Eugene Ughetti as the Speak Percussion artistic director, Matthias Schack-Arnott as their associate artistic director, and a fellow contemporary percussionist, Kaylie Melville. On their first set, they played an alluring sonic piece. Eugene and Mathias were involved in an interesting activity, where they engaged in a kinesthetic performance on a reel to reel tape machine and bell-chimes, while Kaylie kept the ambience by playing pre-recorded loops from a keyboard controller.
After this performance, Eugene explained that what they played was a composition by Thomas Meadowcroft, called "Cradles," which portrays a utopian lullaby, to help put the treasured analogue musical instrument to bed. The work takes its inspiration from the sensuous, tactile relationship between a performer and his or her instrument. Eugene then invited people to take a closer look at the instruments while explaining the function of each part. He also mentioned that on this session, Speak Percussion will play compositions that were already prepared. At every performance they play a certain composition based on printed guidelines that contains notation, including the movement of the players.
This kind of approach is quite unique for an experimental group. Usually, this kind of experimental music plays their set by purely experimenting with the tools that they brought. Speak Percussion played compositions which inclided individual set of paper of notations. Their classic orchestral musical background might be the explanation to their disciplined approach. Eugene, Matthias and Kaylie have strong classical orchestra backgrounds, having been involved in orchestral symphonies back in Melbourne. Even so, at some point, Speak Percussion looks more like scientists rather than musicians, due to the precision to their textbook performance.
On second thought, that kind of perception of Speak Percussion being very strict is not entirely correct. Following their first performance, Speak Percussion shows that though their performances are based on pre-made compositions, their presentation is organic and not as stiff as it seems. The interaction between players is one example. On their further rendition of "Cradles", Speak Percussion showed their "human" aspect; the shifting role between the players, their interactive movement toward each other (especially when they play the reel to reel tape machine), and the smiles on their faces when they played the composition; it all added soul to the composition they were playing.
When an audience member asked about their odd-unpatterned rhythm, Eugene explains, "What we're chasing in our performances is to replicate the rhythm of nature, the way wind blows leaves, the way it moves, that's our approach to the rhythm, we try to make rhythm as a gesture". He also adds a unique perspective to the rhythm section, "Rhythm doesn't have to have the pulse", "Nature sounds simple, but if you try to write it, it will be a very hard thing to do, simple stuffs are not that simple".
And nature plays a major part of their other set, "Hypnagogic". Speak Percussion plays a series of uncommon instruments to create an ambient piece that portrays a mental state between falling asleep and half conscious. In this Anthony Paretas' composition, Speak Percussion combining pre-recorded bowed crotales-an antique set of percussion, cymbals, with their acoustic counterpart forming undulating beating patterns with the different tones. Interrupting this shimmering drone is short, incessant phrases played on 25 high pitched microtonally varied sounds ranging from small-ceramic cups, shot glasses, handmade Chinese bells, miniature African rosewood blocks to mini tom-toms.
The essence of their Melbourne-urban based nature can be felt on the later composition, "Popular Contexts vol. 6". This Mathhew Shlomowitz's composition uses samples from the tunes of urban noises, from the sound of jet motors to hand clap applause, nudging for an abstract relation between the instruments and the sound they produce, resulting a coherent framework for the musical instrumentation.
And this kind of ambience is embraced on Simon Loffler's "B". On this most contemporary set, Speak Percussion explore sonic feedback sounds from the circuit of a loose jack cable rooted in a series of guitar pedals with a specific alteration to an array of fluorescent lights, where the electromagnetic energy from the bulbs both passed through and interfered with the bodies of the players when they touch each other.
This art collective is dedicated to the exploration of the sound and music. Though their performance came from textbooks based composition, the sense of their instrumentation, experimentation and the exploration on every piece is quite compelling. "Different stage, different voltage, different atmosphere, making every performance different from each other. The show itself became a journey", Eugene closes.
"Something about music urges us to engage with its larger context, beyond the piece of plastic it came on-it seems to be part of our genetic makeup that we can be so deeply moved by this art form. Music resonates in so many parts of the brain that we can't conceive of it being an isolated thing." ― David Byrne, How Music Works