Banksy Gelar Pameran di Hong Kong
Akankah pameran dan lelang ini akan menjadi sasaran target ulah jenaka Banksy?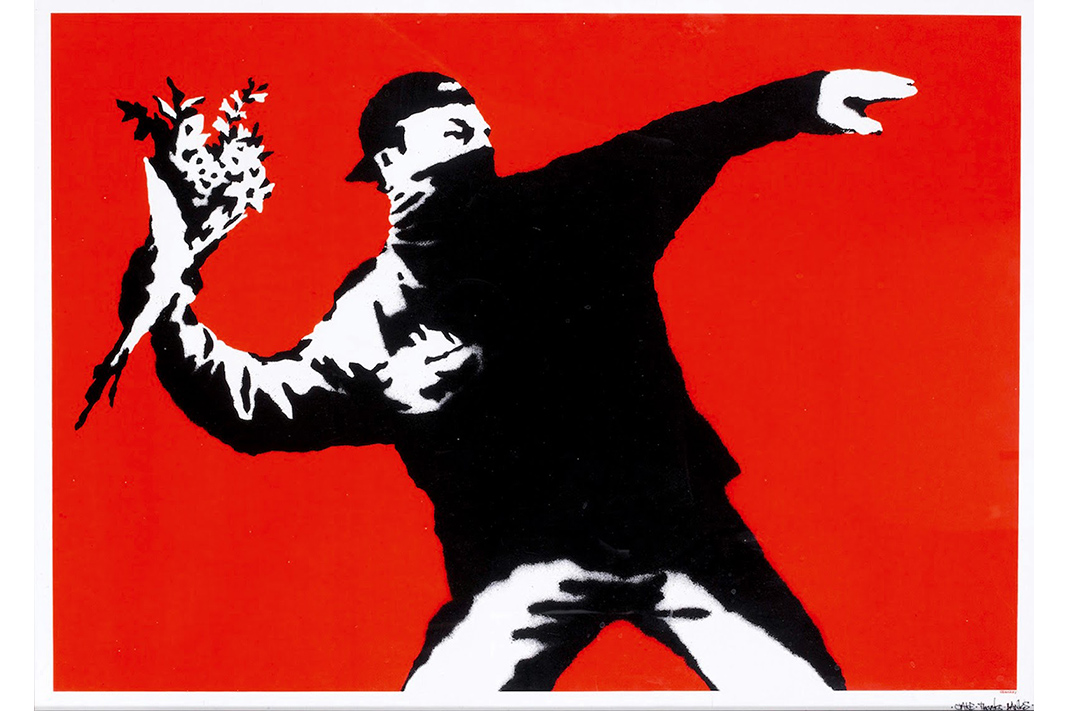 Teks: Brigita Olga
Foto: Timeout
Jika sebelumnya karya seniman jalanan revolusioner asal Inggris, Banksy, hanya bisa ditemukan di sudut-sudut jalanan kota London, sekarang puluhan karya ikonik Banksy bisa dinikmati secara sekaligus di dalam sebuah galeri yang bertempat di balai lelang Phillips, Hong Kong.
Terkenal dengan grafiti sarat unsur politik satir dan sindiran, kali ini, Banksy akan menampilkan 27 karya-karyanya yang sudah terkenal maupun belum pernah dipublikasikan sebelumnya, pada pameran sekaligus lelang bertajuk "Banksy: Who's Laughing Now?". Para pengunjung pameran akan bisa menikmati karya-karya Banksy seperti "Love is in the Air", "Girl with Balloon" dan "Love Rat" dalam bentuk prints hingga tanggal 7 Desember mendatang.
Namun, jika mengingat ulah jenaka Banksy pada karyanya "Girl with Balloon" yang terjual di balai lelang seni Sotheby's beberapa waktu lalu, nampaknya siapapun pembeli karya Banksy dalam gelaran ini hanya bisa berharap untuk membawa pulang karya tersebut dalam bentuk utuh.