Debut Seniman Zandile Tshabalala Menantang Persepsi Pada Sosok Perempuan Kulit Hitam
Debut pameran solo sang seniman asal Ghana ini dibuka untuk umum secara online.
Teks: Ratu Intan Mutia
Foto: Hypebeast/ADA \
Galeri seni kontemporer ADA \ yang merupakan wadah bagi karya seniman baru di seluruh Afrika dan diasporanya kini memperkenalkan sebuah pameran lukisan dari seniman perempuan Afrika Selatan bernama Zandile Tshabalala. Berjudul "Enter Paradise", pameran dari seniman kelahiran Soweto ini menampilkan lukisan baru termasuk pilihan potret diri figuratif dimana Tshabalala mengunjungi kembali representasi dari sosok perempuan kulit hitam. 
Pada pameran "Enter Paradise", kita dapat merasakan narasi Tshabalala dalam mengedepankan sosok perempuan kulit hitam dalam konteks ini dengan berbagai cara, keadaan, dan postur agar dapat direpresentasikan, baik nyata atau seluruhnya. Beranjak dari persepsi sosok perempuan kulit hitam sebagai simbol inferior dan tidak diinginkan, kanvas figuratif menggambarkan sisi perempuan yang jauh dari stereotip. Para perempuan ini digambarkan sebagai sosok yang percaya diri, mantap, cerdas, dan tegas akan kepemilikan atas tubuh dan sifat seksual mereka sendiri. Sangat intuitif, dia menata ulang wanita kulit hitam yang galak namun tenang ini dalam kanon sensualitas dan representasi.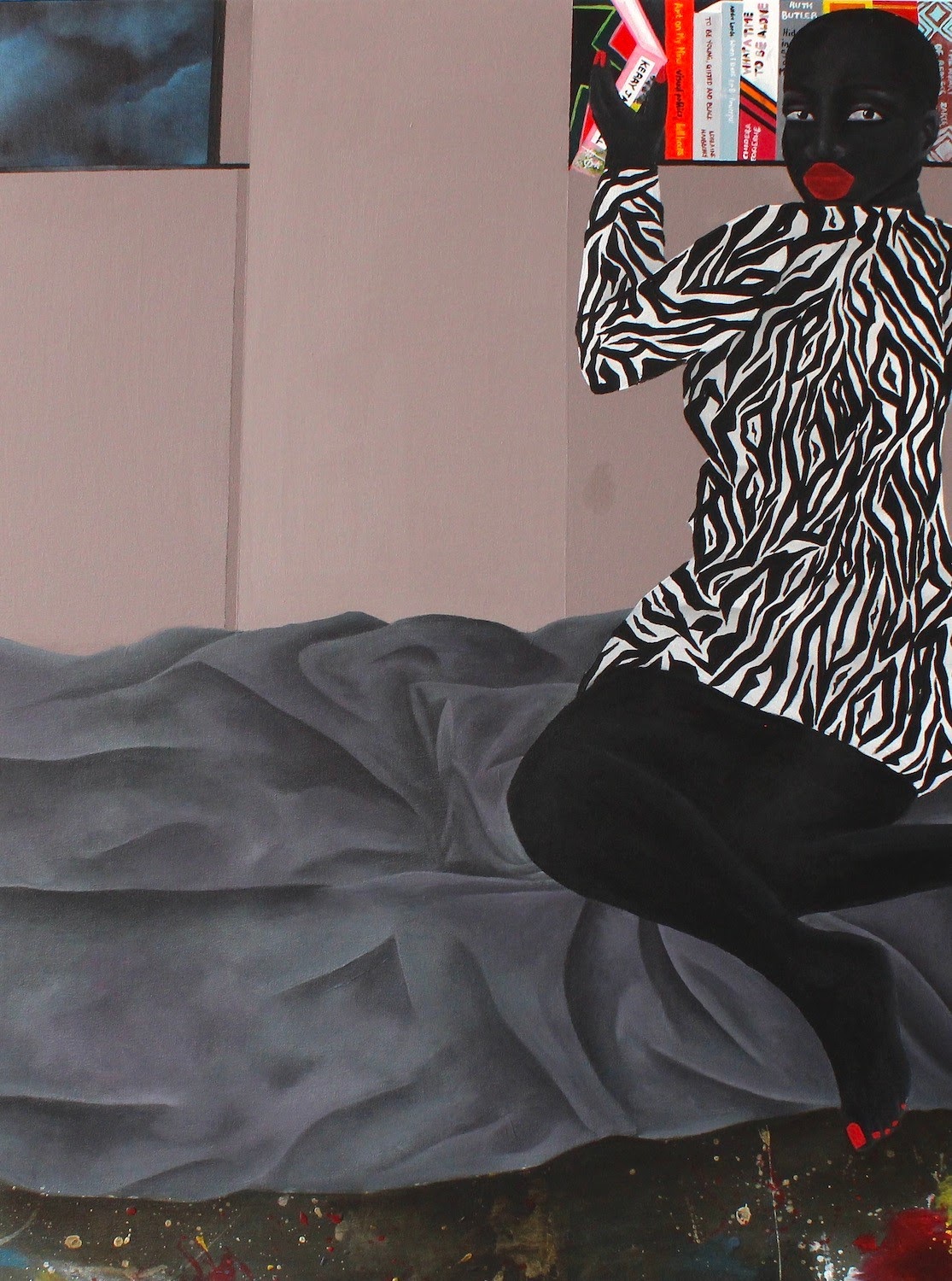 Menggabungkan skema warna cerah dan pola animal print yang mewah, latar belakang semi-abstraknya menyatu dengan sosoknya yang sangat berpigmen. Seorang wanita kulit hitam botak yang digambarkan Tshabalala mencerminkan keterlibatan pribadinya dan penegasan percaya diri tentang tubuhnya dalam karya seninya. "I have found myself engaging with the term 'Paradise' in a different manner, moving away from an idealized representation of 'Paradise' to an everyday, tangible perception of smaller 'paradises.' This kind of engagement required of me to apply not only full attention to my thoughts and emotions, but also an awareness to the moments I often overlook." kata sang seniman. 
Dipersembahkan secara online di situs resmi ADA \, pameran akan diselenggarakan mulai 19 Februari hingga 26 Maret 2021.