Marina Abramović akan Hidupkan Kembali "The Artist is Present" sebagai Bentuk Solidaritas dengan Ukraina
"An attack on Ukraine is an attack on all of us. It's an attack on humanity and has to be stopped."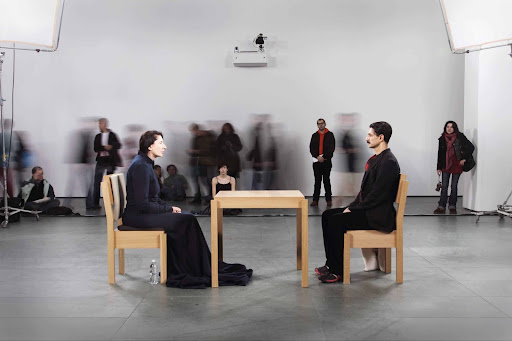 Teks: Nancy Rumagit
Foto: Marco Anelli
Marina Abramović akan kembali menggelar pameran paling terkenalnya, "The Artist is Present". Seluruh pendapatan pameran ini akan disalurkan untuk membantu upaya-upaya Direct Relief di Ukraina. Terkenal dengan suaranya dalam dunia politik, Abramović pun telah mengunggah sebuah video pada Februari lalu untuk menyatakan solidaritasnya terhadap Ukraina dalam konflik antara negara tersebut dengan Rusia.
"I have full solidarity with [the Ukrainian people] on this impossible day. An attack on Ukraine is an attack on all of us. It's an attack on humanity and has to be stopped."
"The Artist is Present" terakhir digelar pada tahun 2010 di Museum of Modern Art, New York. Abramović telah memecahkan rekor dengan menarik 850,000 total pengunjung untuk duduk di hadapannya selama tiga bulan.
Pameran terbaru "The Artist is Present" kini akan ditampilkan di New York di Galeri Sean Kelly hingga 25 Maret mendatang bersama fotografer Marco Anelli, yang juga dulu merupakan fotografer Abramović pada tahun 2010. Upaya untuk membantu Ukraina akan direalisasikan dengan sebuah lelang, di mana salah satu pengunjung akan dapat memenangkan foto di hadapan Abramović pada pameran ini. Lelang tersebut dapat diakses di Artsy, dan selain foto bersama dan tanda tangan Abramović dan Anelli, pemenang pun akan mendapatkan buku "Portraits in the Presence of Marina Abramović" oleh Marco Anelli.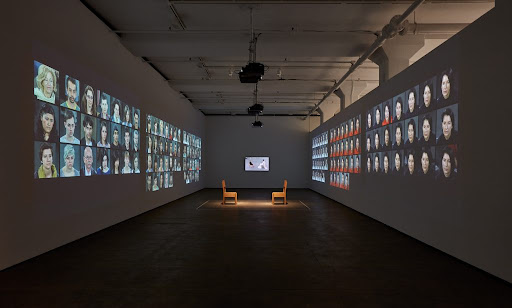 "The Artist is Present" pun telah mendapatkan reputasi ternama di pop culture. Pada masa awal perilisan Animal Crossing: New Horizons pada tahun 2020, seniman Shing Yin Khor menciptakan sebuah instalasi terinspirasi dari "The Artist is Present" pada dunia virtual tersebut.