Sembilan Belas Karya Seniman Muda Akan Ditampilkan pada Pameran Foam Talent 2020 Secara Digital
Dibuka untuk semua orang di seluruh dunia secara gratis dan tanpa hambatan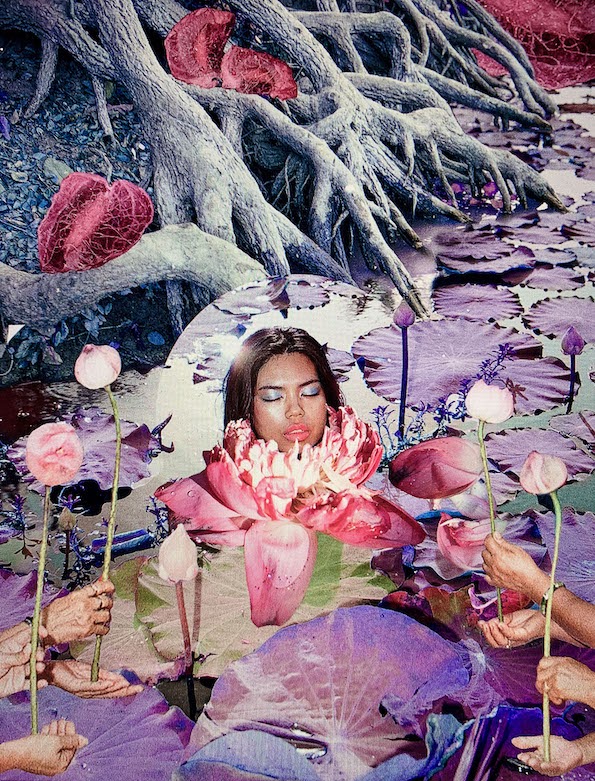 Teks: Ratu Intan Mutia
Foto: foam.org & Dazed
Begitu banyak hal yang berubah akibat pandemi Covid-19 di tahun 2020 ini. Majalah Foam, yang awalnya selalu mengadakan pameran Foam Talent setiap tahun terhalang dalam melakukan pencarian bakat di London dan Paris. Foam Talent sendiri merupakan sebuah pameran karya seniman dengan rentang usia 18-35 tahun yang biasa dikumpulkan melalui talent call. Terus beradaptasi, kini Foam Talent akan hadir secara digital. 
Sedang berlangsung, pameran ini menampilkan 19 karya finalis yang datang dari berbagai negara. Menampilkan fotografi yang berkaitan dengan ruang digital, pameran ini menggabungkan audio, video, juga special effects. Pameran digital inipun gratis dan dapat diakses oleh semua orang di seluruh dunia tanpa hambatan masuk. 
Tema utama dari Foam Talent kali ini adalah gagasan tentang potret wajah yang digunakan sebagai media untuk menganalisis diri sendiri dan masa lalu. Portofolio karya diperluas oleh setiap fotografer mulai dari soundscapes, voice over audio, hingga wawancara video. Mengutip pernyataan Foam dari Dazed, "The exhibition nods to the explorative nature of visiting a museum, yet instead of attempting to recreate it, leads a viewer in a way for them to discover and experience new things: digitally native, intuitively."
Pengunjung pameran dapat melihat karya "To Die Alive" dari Matthew Leifheit yang merupakan eksplorasi dari tempat peristirahatan kelompok LGBT, yakni Fire Island. Adapun karya dari Alba Zari "The Y" yang memanfaatkan foto keluarga dan teknologi komputer untuk mengilustrasikan ayah kandungnya yang belum pernah ia temui. Selain itu, dapat dilihat pula karya dari Aàdesokan "PVC Meatway" yang bekerja sama dengan perancang busana Sanusi Lagos untuk mendandani tukang daging di Lagos dengan pakaian berbahan PVC dan masih banyak lagi. 
Pameran Foam Talent | Digital diselenggarakan sejak 19 November 2020 hingga 7 April 2020 yang dapat langsung dikunjungi pada laman ini.