Desain Pertama Sustainable City di Mars sudah Dirancang ABIBOO untuk Dihuni Manusia
Desain yang sudah melalui penelitian secara ilmiah ini diperkirakan konstruksinya paling cepat dilakukan pada tahun 2054 dan siap dihuni komunitas pertama tahun 2100.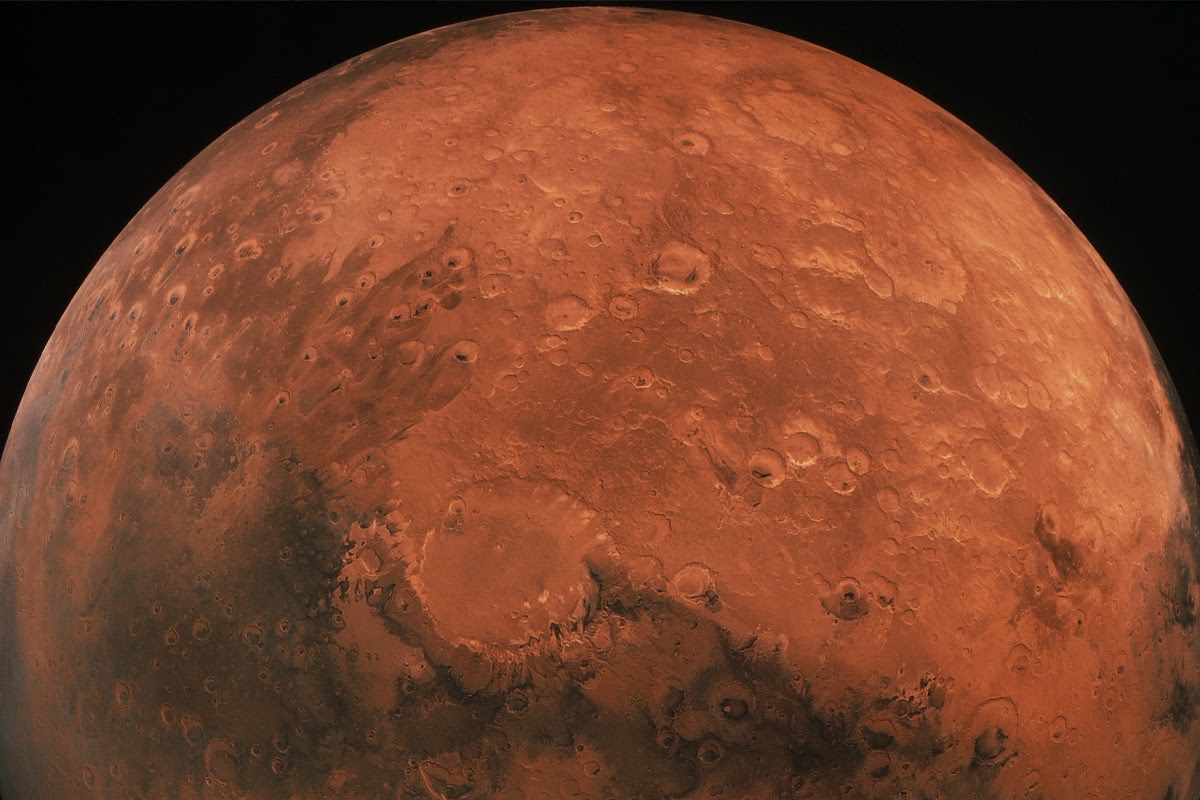 Teks: Daniet Dhaulagiri
Foto: Corbis / Corbis Via Getty Images
Wacana membangun peradaban manusia di Mars sudah ada cukup lama, berbagai macam penelitian sudah dicoba untuk menguji kemungkinan dan kelayakan planet tersebut untuk dihuni manusia. Kini sepertinya wacana tersebut selangkah lebih dekat setelah sebuah firma dalam bidang arsitektur, ABIBOO, mengeluarkan desain kota yang berkelanjutan di Mars.
ABIBOO membuat desain lima kota, termasuk Nüwa sebagai ibu kotanya yang nanti akan berfungsi sebagai tuan rumah bagi banyak kantor, rumah, dan ruang hijau. Nüwa dibangun di sisi tebing yang bertujuan untuk melindungi penduduknya kelak dari radiasi atau tekanan atmosfer. EuroNews melaporkan, "The oxygen is largely produced by plants, food is 90 per cent plant-based and the energy comes from solar panels." Di permukaan planet nantinya akan terseda CO2 serta air.
Pendiri ABIBOO, Alfredo Muñoz, menyampaikan, "We had to do a lot of analysis based on computing and working with the scientists to try to understand what are the circumstances that we will face. We have to face challenges that are very specific to the conditions of Mars, one of them is gravity, which is only one-third of the gravity on Earth. Water is one of the great advantages that Mars offers, it helps to be able to get the proper materials for the construction. Basically, with the water and the CO2, we can generate carbon and with the carbon, we can generate steel." Dia juga menyinggung bahwa beberapa bahan akan langsung didapatkan dari Mars.
Desain kota yang diteliti secara ilmiah untuk menunjang keberlanjutan tersebut merupakan hasil kerjasama ABIBOO dengan The Mars Society dan SONet Network. Muñoz memperkirakan bahwa konstruksi kota tersebut baru bisa dijalani paling cepat sekitar 2054, dan Mars akan menyambut komunitas pertamanya pada tahun 2100.
Bagi kalian yang penasaran bagaimana desain kota tersebut akan terlihat, kalian bisa mengeceknya di bawah ini:
Construction for the first city on Mars could begin in 2054 – and these are the plans.

Nüwa is the proposed capital, one of five cities currently planned for the Red Planet.

📽 Watch in full 👇

— euronews Living (@euronewsliving) March 21, 2021