Dari Kursi Lipat Hingga Mac and Cheese, Supreme Kembali Merilis Koleksi Aksesoris Unik untuk Koleksi Spring/Summer 2022
Sebelum ini, Supreme pernah juga merilis batu bata bermerek Supreme, nunchucks karate, serta alat pemadam api.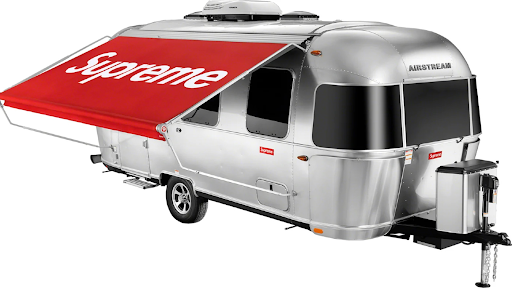 Teks: Titania Celestine
Foto: August Man
Supreme memang memiliki koleksi kaos, sweatshirt, dan topi yang terjual lebih cepat daripada kecepatan jari mengklik tombol refresh di browser kalian. Tetapi selain koleksi mereka yang lebih "serius" sejumlah benda aksesoris dari Supreme memang selalu menarik perhatian penggemar dan calon pembeli– for the laughs, dan juga sebagai kolektor. 
Dari sejumlah koleksi yang janggal seperti batu bata, nunchucks karate, hingga fire extinguisher, kali ini koleksi Spring/Summer 2022 kembali merilis berbagai aksesori yang cukup aneh, seperti kapal kayak beserta dayung, dan trailer home yang dihias logo Supreme. 
Selainnya, terdapat juga kursi lipat sebagai kerjasama dengan Anonima Castelli Plia, bola futsal sebagai kolaborasi dengan Umbro, cangkir teh, box mac & cheese sebagai kerjasama bersama Kraft, dan juga pelembab bibir hasil kolaborasi dengan Chapstick. 
Koleksi aksesoris terbaru Supreme akan rilis secara bertahap setiap minggu dari tanggal 17 Februari 2022.