Lucas and Sons Rayakan Subkultur Skateboard dan Selancar Melalui Eksibisi "FUN FOLLOWS FUNCTION FUNCTION FOLLOWS FUN"
Berlangsung selama satu bulan, eksibisi ini akan digelar di Orbital Dago, Bandung, dan menampilkan karya-karya khas dari Lucky Widiantara.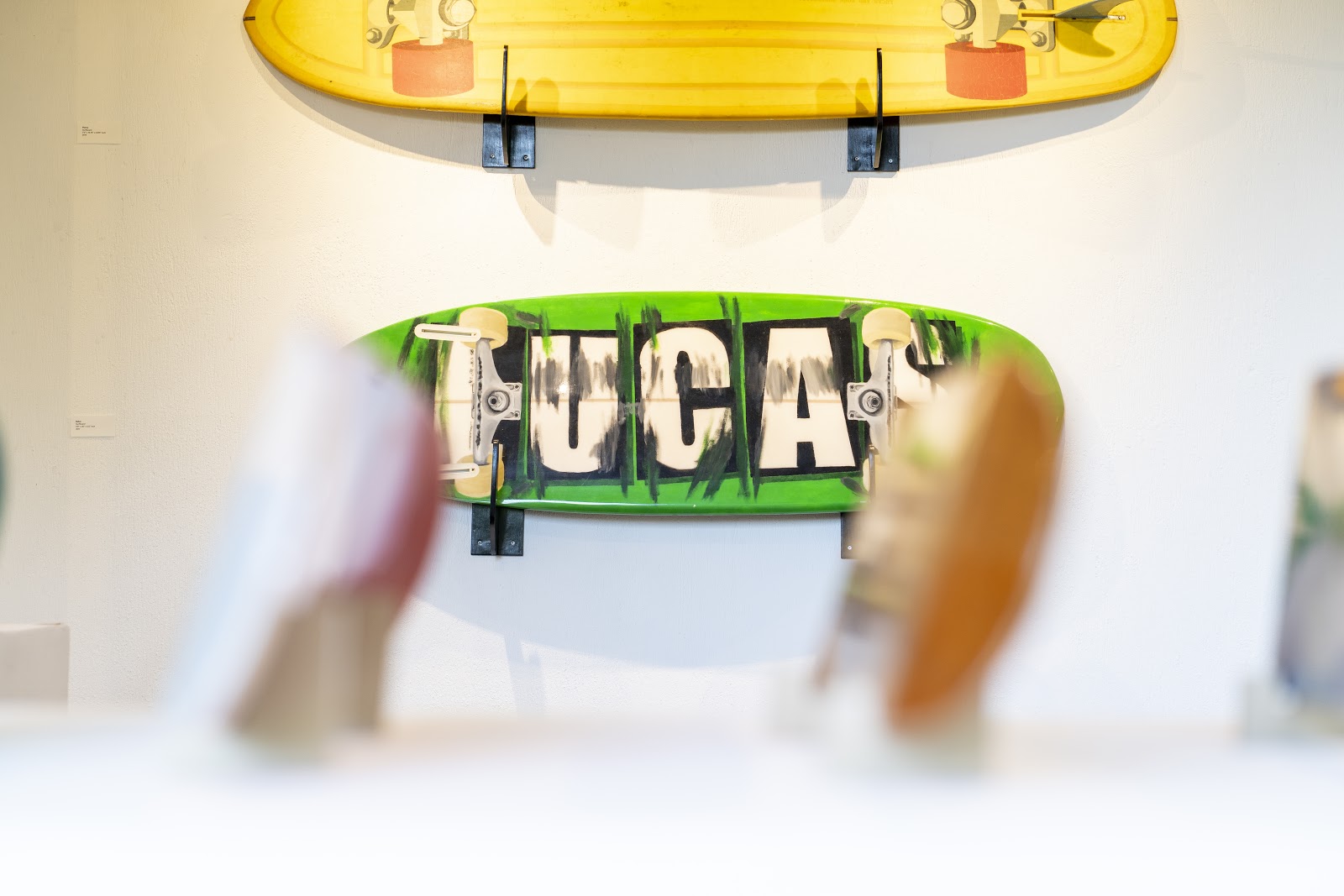 Teks: Annisa Nadia Harsa
Foto: Lucas and Sons
Lucas and Sons, brand papan skate dan selancar asal Bandung yang didirikan oleh Lucky Widiantara telah mengumumkan perhelatan sebuah eksibisi tunggal bertajuk "FUN FOLLOWS FUNCTION FOLLOWS FUN". Digelar di Orbital Dago, Bandung selama satu bulan dari 24 Juni hingga 24 Juli mendatang, pameran ini menampilkan karya-karya Lucky yang mengisahkan perjalanan dan peranan yang ia miliki pada lanskap subculture Bandung.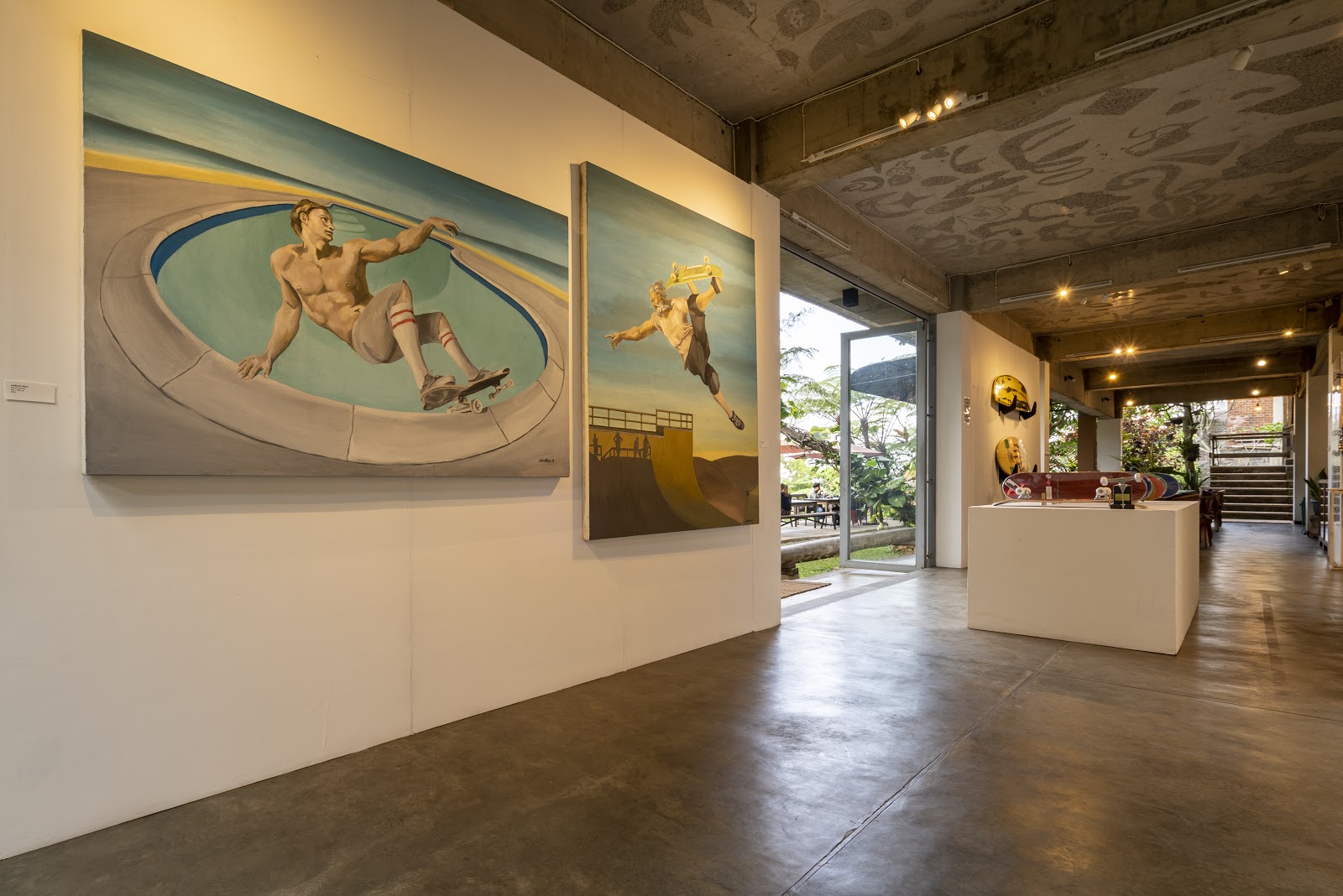 Terkenal dengan desain-desain grafis yang menggambarkan persimpangan subkultur skateboard dan surfing di kalangan anak muda, eksibisi tunggal Lucas and Sons ini menampilkan karya-karya yang memiliki semangat yang sama. Dari berbagai medium seperti lukisan, Lucky Widiantara pun ciptakan karya seni golongan lowbrow yang mempersatukan figur-figur lukisan klasik seperti "The Creation of Adam" oleh Michelangelo dan "Cupids. Allegory of Poetry" oleh François Boucher dengan aktivitas skateboarding. Tak hanya menjadi subjek atau tema, papan selancar dan skateboard pun digunakan oleh Lucky sebagai medium dalam karyanya.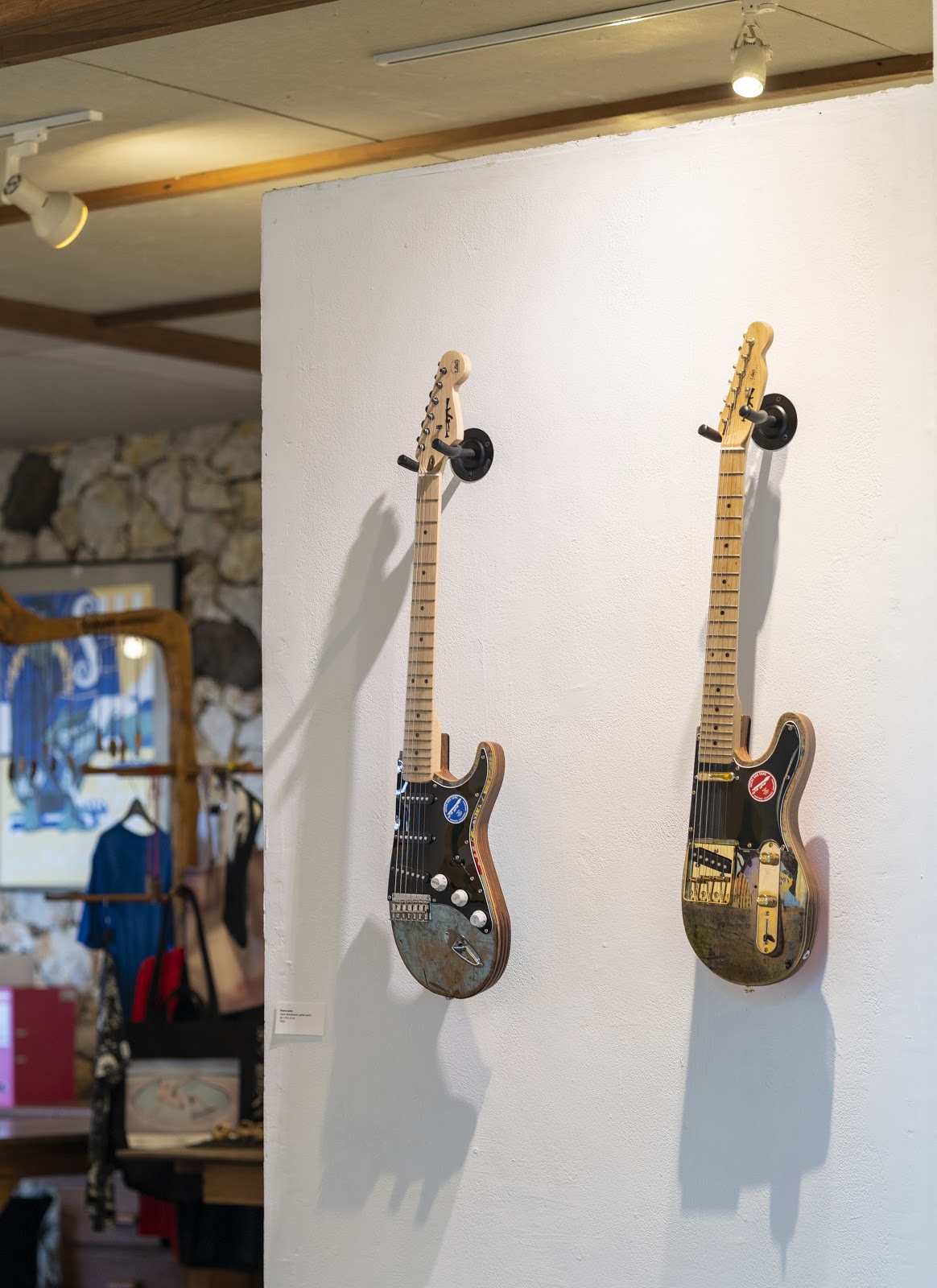 Melalui eksibisi ini, Lucky Widiantara terlihat ingin merayakan subkultur-subkultur yang telah lahir dan berkembang di Indonesia, terutama di Bandung, yang diawali oleh inisiatif berbagai anak muda dari generasi ke generasi. Tak hanya itu, Lucas and Sons juga ingin mengangkat skateboard dan budaya berselancar sebagai suatu aktivitas kegemaran yang sangat mengedepankan komunitas, yang juga telah berperan besar dalam perkembangan industri kreatif di nusantara.
Bagi yang berminat untuk mengunjungi eksibisi ini di Orbital Dago, venue tersebut kabarnya telah menyesuaikan ruang mereka ke berbagai protokol normal yang baru guna menjaga keamanan dan kesehatan para pengunjung. Kunjungi kanal media sosial Lucas and Sons ataupun Orbital Dago untuk mengetahui informasi lebih lanjut.