Understanding Boundaries with Further Reading Print No. 2
The second issue of Further Reading print which focuses on the topic of 'boundaries'.
Words by Ghina Sabrina
If we had to compare to the state of the world we live in a year ago to how it is today, who would have thought that we had become surprisingly so sheltered from the outside world? As we collectively become forced to live within the miniscule space of our own homes, away from the hoi polloi, and thrown into new ordinaries, what does these new boundaries mean and how could it affect the ways we navigate ourselves? These questions, albeit just on the surface, presents a simplified outlook on what the latest edition of Further Reading print aims to discuss. 
A publication created by the independent multi-format publishing platform and research unit, Further Reading, and designed by Each Other Company – both led by Januar Rianto, Print No.2 is an ambitious body of work that combines three interdisciplinary aspects; education, design, and popular culture. In this edition, it talks about 'boundaries' as its main theme that binds everything together. It invites us to look inward, by asking questions such as, "What are the contributing factors that influence the boundaries that are built around ourselves?" And also to look at the bigger picture, zooming out of the confined space we're in and asking, "How do our geographical or social position and territory affect the way we respond and navigate through the boundaries?" Just like any other effort to be more conscious – or woke, it does seem fitting to have these questions come into mind especially at times like these.
Continuing the approach utilised in the first edition, Print No. 2 was the result of an open call which began in November 2019 – surprisingly even before the world was turned upside down. With 22 articles written by selected contributors from places which extend beyond Southeast Asia (Copenhagen, Berlin, and New York amongst others), the discussion surrounding the topic of 'boundaries' were varied and served upon different perspectives. Revolving around the topics of design in many different shapes and forms, it serves think pieces and retelling of artistic projects which force us to reevaluate how we conduct ourselves as well as how the world works. From Victoria Simansjah's piece that reflects on the influence of technology in creating human-first social infrastructures, to Alix Stria's essay that challenges Google's efforts in the oblivion of women in history. Ju Hee Hong's fun piece which explores the concept of a place and putting it onto a mass-produced IKEA chair, to Tita Salina and Irwan Ahmett's art performance that responds to the control of state borders in Asia haunted by economic interests and nationalism. These are some examples which provide a gist of how boundaries are viewed in the perspective of design when placed in varying contexts or disciplines.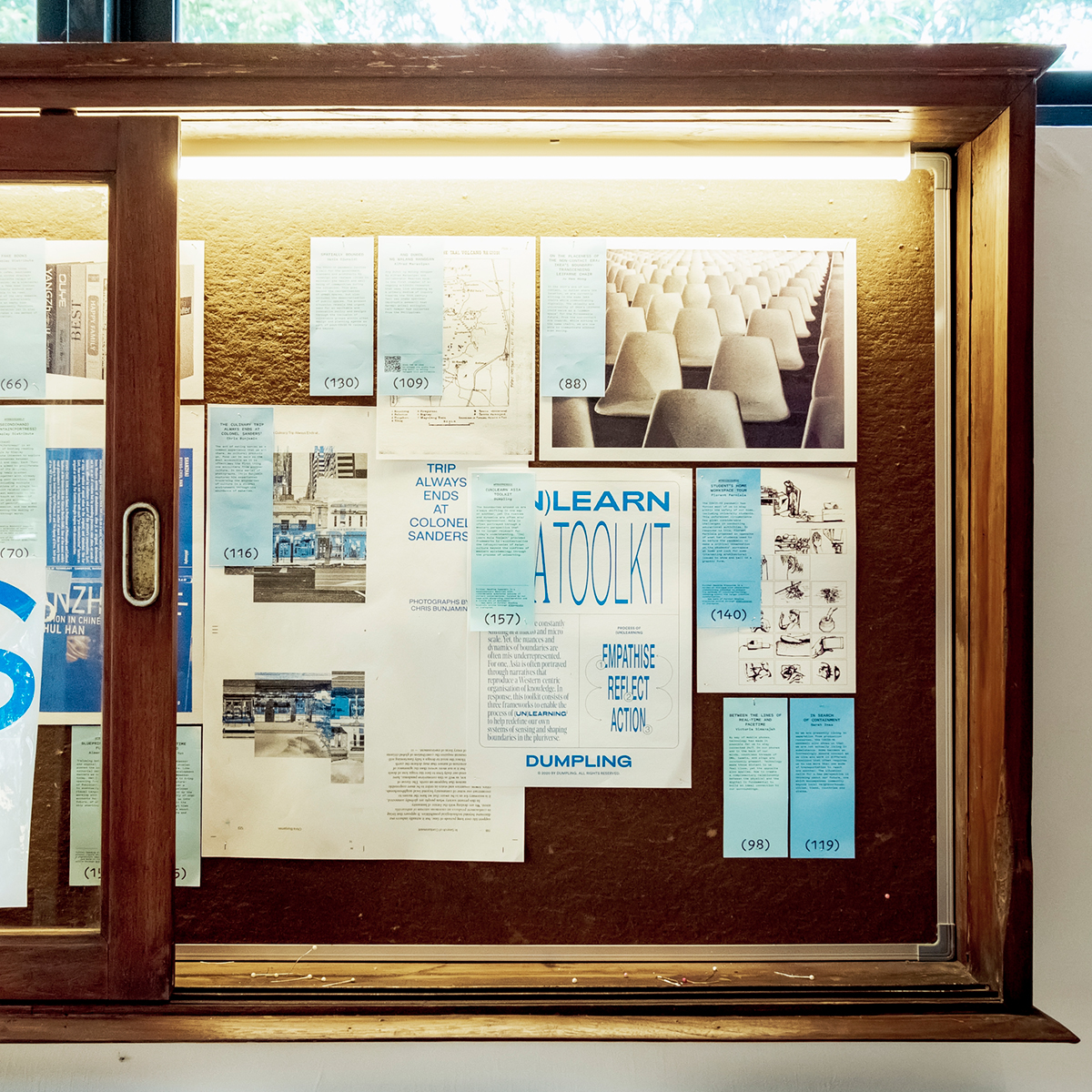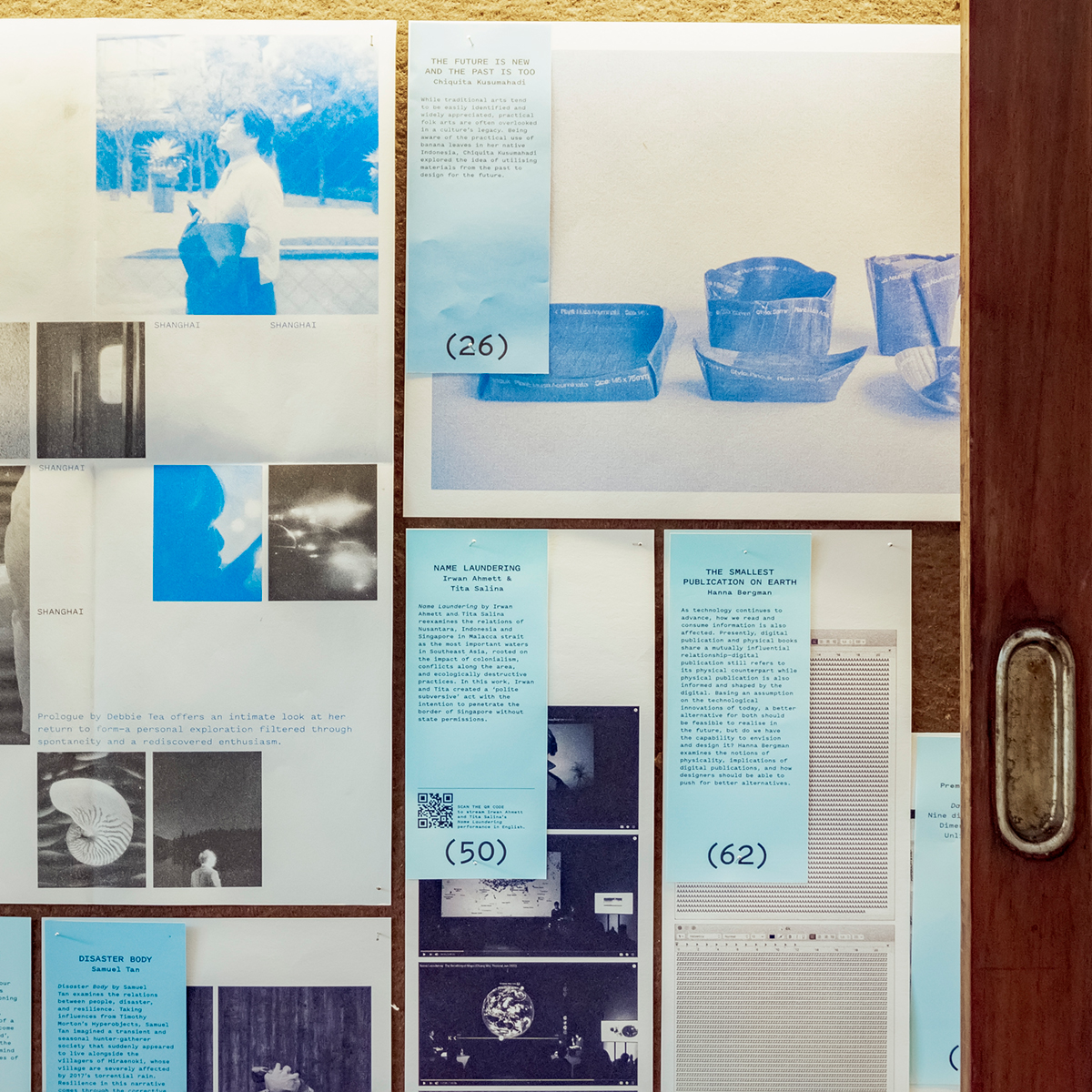 As the second edition of the Further Reading publication, it certainly is an exciting read. The curation of contributors, ranging from playful, artistic to those with serious undertones, are balanced. And while the topic of "boundaries" is not something to be solved or understood within reading a piece of publication, Print No.2 invites us to actually ask more questions. Since at the end of the day, boundaries have always existed all around us and within ourselves, imposed upon us or even created by ourselves.  
–
Further Reading Print No. 2 is currently holding a pop-up installation at Footurama. You could get a copy of the publication along with other products in-store or online.