Adidas Tinjau Kerjasama Usai Kanye West Gunakan Kaos Kontroversial "White Lives Matter"
Perseteruan Adidas dan Kanye West kembali memanas usai mengunggah kaus kontroversial bertuliskan "White Lives Matter" yang ia gunakan di Paris Fashion Week.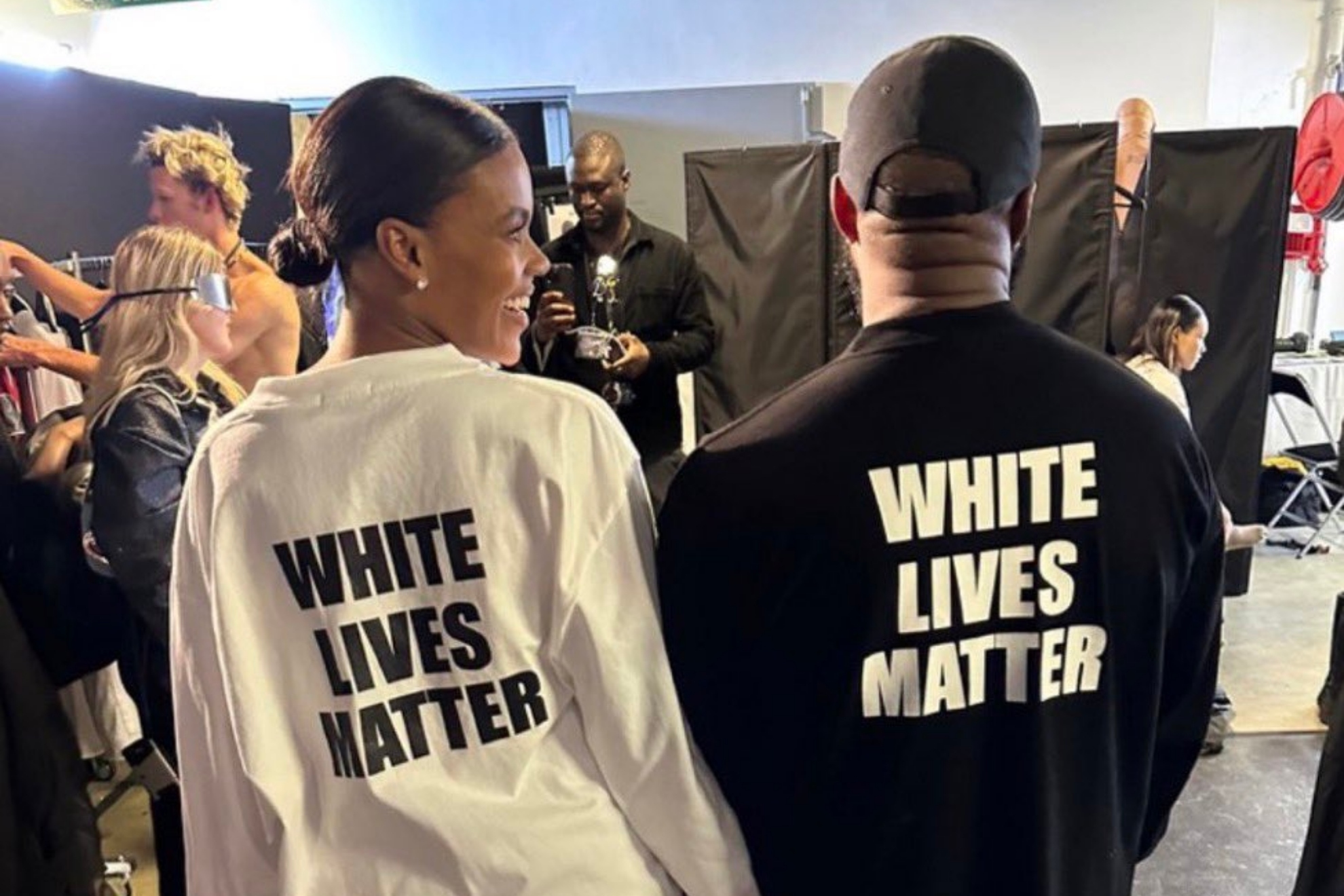 Teks: Ahmad Baihaqi
Foto: Canada Owens/Twitter
Adidas menyatakan sedang meninjau partnership Yeezy bersama Kanye usai rapper asal Amerika tersebut menggunakan kaos bertuliskan "White Lives Matter" dalam gelaran Paris Fashion Week. Adidas tidak menyebutkan langsung mengenai kontroversi tersebut, tetapi menurutnya "successful partnerships are rooted in mutual respect and shared values", yang berarti keberhasilan sebuah kerjasama bergantung pada penghormatan dan kebermanfaatan kedua belah pihak.
"After repeated efforts to privately resolve the situation, we have taken the decision to place the partnership under review. We will continue to co-manage the current product during this period," ungkap Adidas dikutip dari CNBC, Jumat (7/10).
Melalui akun Instagramnya, West membalas pernyataan Adidas dan mengatakan perusahaan sportswear asal Amerika tersebut telah mencuri idenya. "F— ADIDAS I AM ADIDAS," tulis West meluapkan kemarahannya. 
Peninjauan ini bermula ketika pada awal pekan kemarin, ia mempersembahkan koleksi pakaian dalam gelaran Paris Fashion Week, termasuk kaos bertuliskan "White Lives Matter". Penggunaan kaos tersebut dianggap sebagai sebuah sindiran terhadap slogan "Black Lives Matter" yang digunakan untuk menentang rasisme dan kebrutalan polisi.
Gabriela Karefa Johnson, fashion editor Vogue adalah salah satu yang mengkritik tindakan West. Menurutnya ulah yang dibuat oleh rapper berusia 45 tahun itu merupakan sebuah tindakan yang sangat tidak bertanggung jawab.
Kanye West pertama kali melakukan kerjasama dengan Adidas pada 2013 silam untuk proses produksi dan distribusi untuk merek Yeezy. Kesepakatan kerjasama tersebut harusnya berlangsung hingga 2026 mendatang, namun West mulai meluapkan rasa frustasinya terhadap Adidas sejak Agustus 2022.
Ia menuding Adidas telah mewarnai dan memberi nama sepatunya tanpa izin, merilis koleksi Yeezy tanpa izin, hingga mencuri desain Yeezy untuk rilisan Adidas diluar kerja sama mereka. 
Sementara West merasa dirugikan selama bekerjasama, Adidas juga merasakan hal yang sebaliknya. Adidas menyatakan bahwa kolaborasi bersama Kanye West merupakan bentuk kerja sama paling sukses dalam sejarah Adidas. 
"He's had a tremendous impact globally for us," ujar CEO Adidas Kasper Rorsted, Augustus lalu, dikutip dari CNBC. "Kanye is our most important partner worldwide. We have a very, very good relationship with him. We communicate with him on a very ongoing basis. And we're very proud of that relationship."