Jeff Staple on the Streetwear Culture and Embracing New York
We got in contact with Jeff Staple to talk about New York and its role in streetwear culture and his collaboration with Footurama for the newest iteration of City Series.
Words by Ghina Sabrina
Photo credit: Wally
For a culture that thrives on the independent attitude, the trajectory of streetwear to the mainstream could be attributed to a lot of things. Its origins tailor around geography, it could be traced to the West Coast surf counterculture of the '70-'80s, the Japanese icons such as Hiroshi Fujiwara and Nigo, and ultimately to the city of New York. In this case, Jeff Staple would agree to the latter. According to the founder of the renowned brand Staple and Staple Design Studio, the culture of streetwear was born in New York and he might have something to do with it. He has been part of the culture for 20 years and he had transformed the obsession of sneakers from a niche interest to a global consumer culture, hence it is not a surprise for him to be considered as one of the founding fathers of modern-day streetwear.
Throughout his career, he's also known for his collaborations with other brands and artists. This time, he has brought his love of New York to Jakarta by joining Footurama in their newest iteration of City Series. Representing 4 neighborhoods from "Manahatta", "Two Bridges", "Alphabet City", to "Kings County", the collaboration aims to embed pieces of the city to a range of goods. We got in contact with Jeff Staple to learn more about his newest collaboration, what New York means to him, and what makes a good brand.
Staple Design is collaborating with Footurama for its new iteration of City Series. How did this collaboration came to being and how do you see New York being embraced by this collection?
Well, I was travelling in Jakarta for business recently, and I got a chance to be re-connected with Max Suriaganda who used to work for me in New York City. To be honest, I was so inspired by where he had taken his business ventures. He had a design studio, a retail store, and some brands being born out of it. It was like he took what he had learned from NYC and transplanted it back to Jakarta but with his own hometown vibe and flavor. I was very proud and inspired all at the same time. So it was while I was visiting that we sparked the idea of doing a collaboration.
Just like fashion logos, "New York" could be considered as a brand that appeals to people who resonated with what it represents. Why do you think this is and what does New York mean to you?
That's a great observation. I travel all over the world and I get to visit some absolutely amazing cities! But there is one thing in common wherever I go, I will find a business that is called "NEW YORK …", or a brand that has put "NEW YORK" on its graphics. But when I go back home to NYC, I never see brands representing other cities (laughs).
There is, in fact, something special about New York. It is the only place in the world that has moved beyond a geographic point of interest. It is not a place you simply go to visit. Even when you leave, a piece of New York comes with you. And so it's actually less like a city, and more like an organism. And for New Yorkers who live and operate in NYC, they know this as well. Every day is a battle with the city. It takes from you. But it also gives back. You don't get to just live in NYC. NYC lives in you.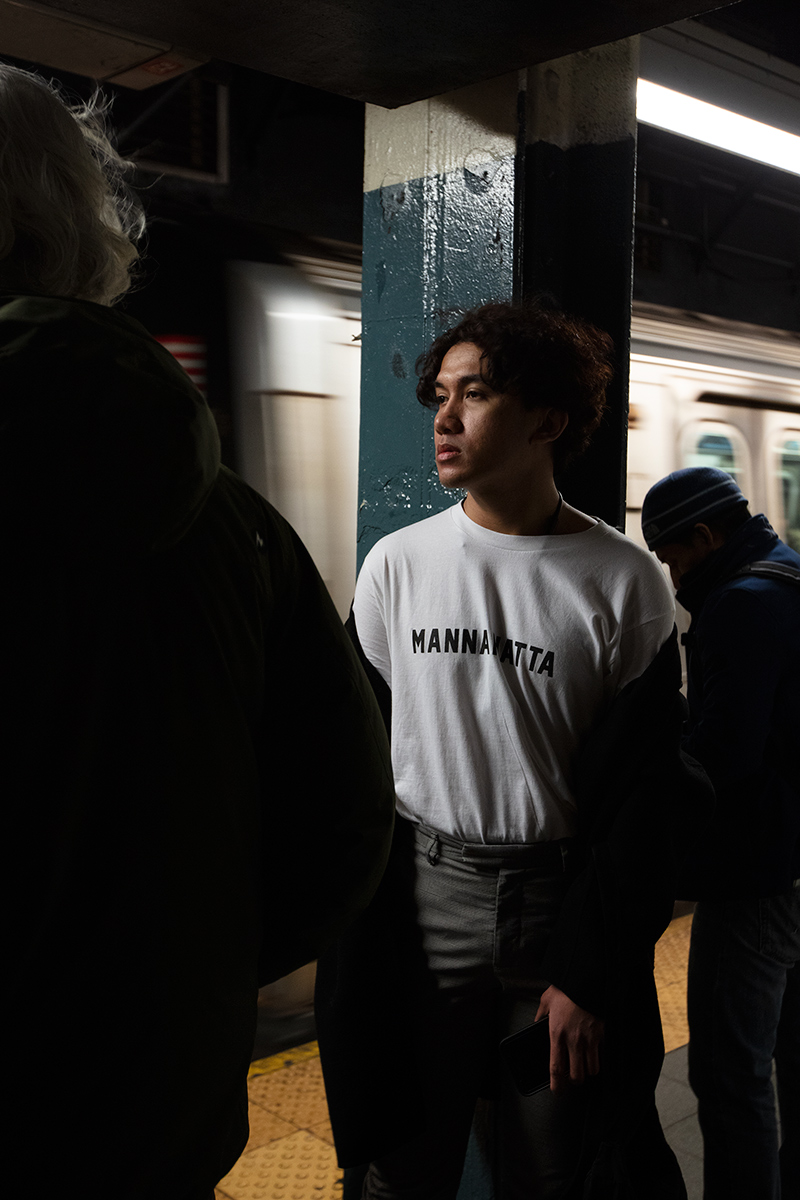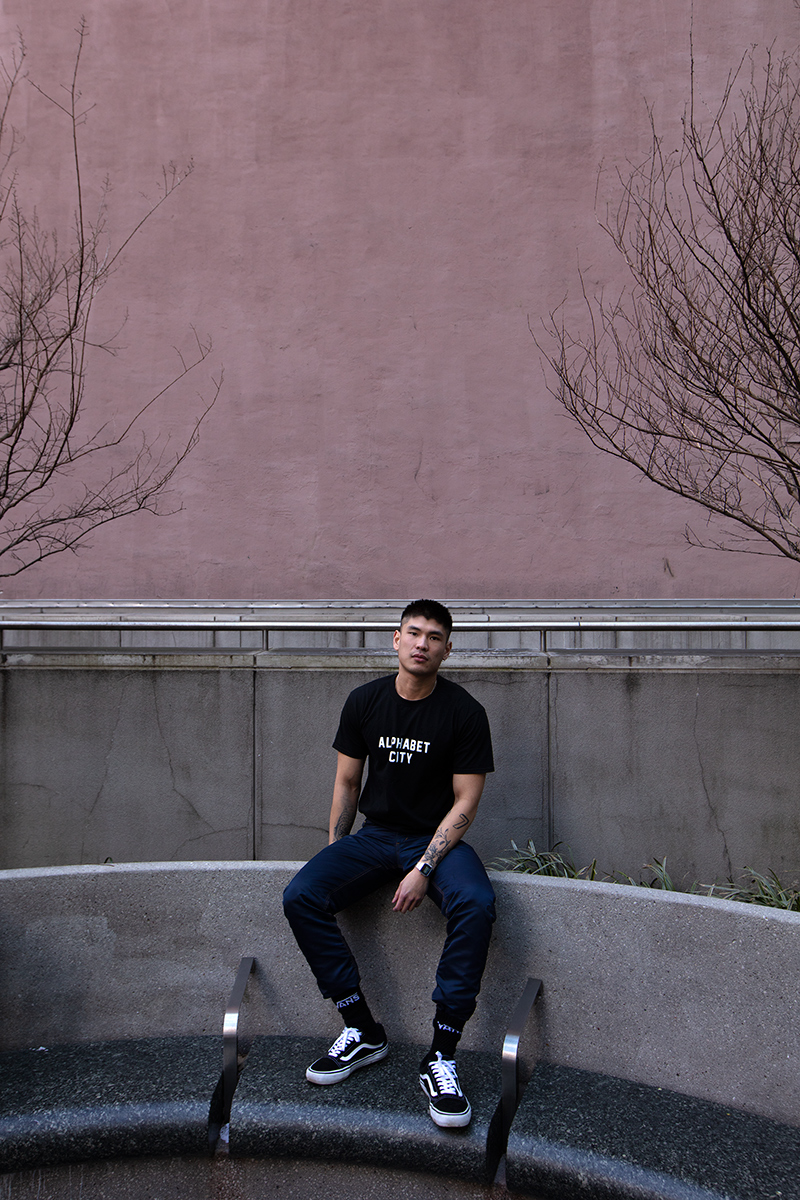 For the New York City Series, you have chosen to represent 4 neighborhoods "Mannahatta", "Alphabet City", "Kings County", and "Two Bridges". Could you tell us more about why you have chosen these places in this collaboration? And why did you use the specific wording?
You can pretty much pick any neighborhood in NYC and it will be cool and have a meaning. So I opted to choose names and terms that also might feel good on a shirt. People might ask, "Is this a brand name?", "Is it a movie?". And also I chose specific terms for their historical reference.
For example "Mannahatta" is the Native American name for "island of many hills." The Dutch made it Manhattan. "Kings County" is the county that is the home to the borough of Brooklyn—another famous New York location that has become a brand as well. "Alphabet City" is an area of the East Village and Lower East Side where the street names turn into letters (Avenues A, B, C, D). And it is such a quirky New York thing to do to name a neighborhood like this. "Two Bridges" is a more recent name for an area in the Lower East Side and Chinatown that sits under both the Manhattan Bridge and the Brooklyn Bridge.
So the terms are insider sayings for a true New Yorker. But also for people outside of New York, I think they just look really cool on a tee.
New York is a city that is known for constant developments and migration, hence not only the city is transforming, people's perception towards the neighborhoods has also changed. How do you see this affecting the sense of connection people has towards a place – the city, specifically?
In my opinion, New York has been damaged by gentrification and the loss of the middle class. I've been in NYC for nearly 3 decades now. Never have I seen such a sharp contrast between the uber-rich and the extremely poor. The means any artist or creative must leave or change jobs. And to me, the melting pot of creatives is what made NYC so great. But even with all that, NYC is still the most special place on earth.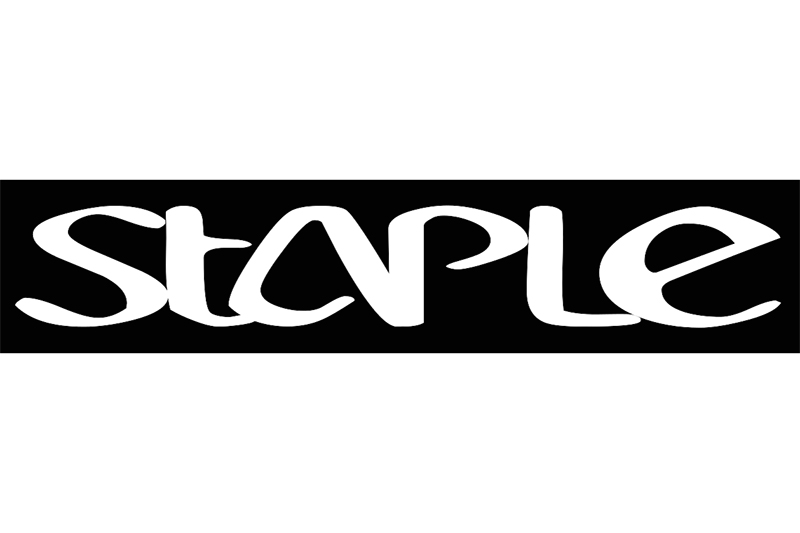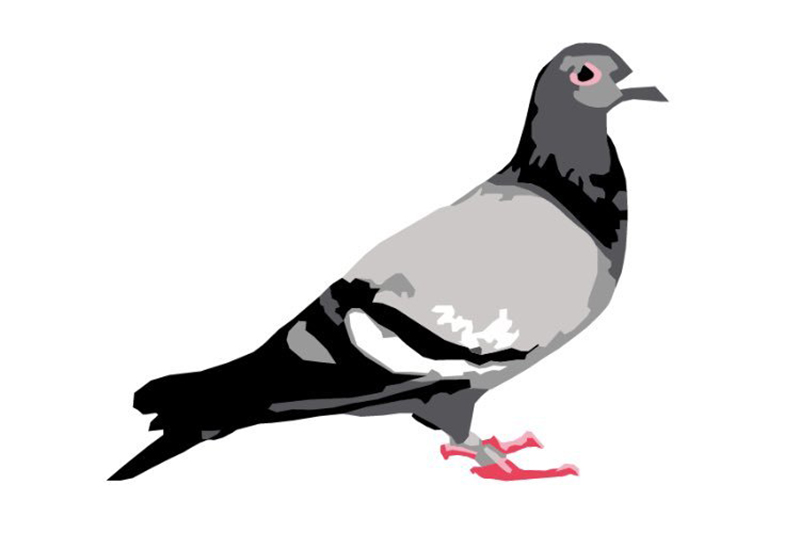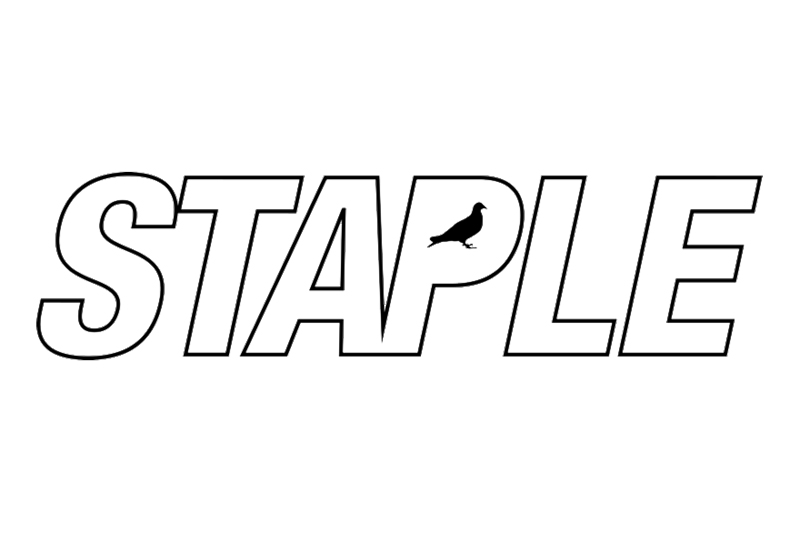 In one interview, you mentioned that your whole career has been a big social experiment in branding with the logo for Staple as an example. What does it say about the need for a clear vision and quality content behind the identity of a brand?
The double-edged sword nowadays is that creating a good brand with quality is actually quite easy. With the internet, social media, and web tools, you can really create a solid brand overnight.
So, what really separates the boys from the men? It's consistency, longevity and legacy. There is still no tool that will just give that to you. And in order to do that, it definitely helps to have a clear vision. If you have a foggy vision of what your brand means? I can tell you it will be very difficult to have longevity.  
While it plays an important role in the design industry, a lot of collaboration nowadays seems like a one-off marketing scheme that foregoes the processes and stories behind it. Based on your experience, what do you think makes a good collaboration?
Being good friends with your collaborative partner.
Staple Design has now reached its 22nd year, what will it evolve into next?
To be honest I'm not too sure. Just try to make me and my team are having fun and being happy each and every day. That's enough for me.