Junya Watanabe AW22 Mengambil Inspirasi dari 'Virtual Insanity' oleh Jamiroquai
Musik video oleh Jamiroquai telah menginspirasi runway presentation untuk Junya Watanabe AW22, dengan sutradara Masashi Muto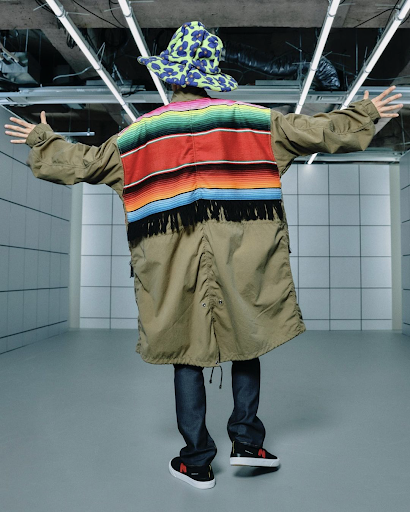 Teks: Nancy Rumagit
Foto: Junya Watanabe AW22
Junya Watanabe adalah desainer asal Jepang yang merupakan protégé dari desainer Comme des Garçons, Rei Kawakubo. Watanabe, yang dikenal oleh gaya avant garde-nya, kini telah mengeluarkan koleksi untuk FW22 dengan mengambil inspirasi dari Jamiroquai dan Jay Kay, vokalis dari band funk dan acid jazz asal Inggris tersebut.
Selain Jamiroquai dan Jay Kay, koleksi ini pun merupakan hasil kolaborasi antara Watanabe dengan desainer Benny Andallo, yang dikenal dari koleksi topi-topinya yang telah dikenakan oleh FKA Twigs, Miley Cyrus, dan Rihanna.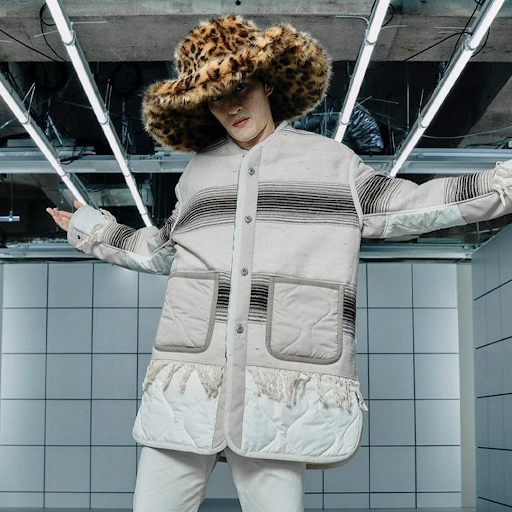 Foto: Junya Watanabe AW22
Sebagai dampak dari pandemi dan penyebaran varian Omicron, Junya Watanabe AW22 ditampilkan secara digital, dengan sutradara Masashi Muto dan koreografer Takeatsu Nashimoto. Presentasi ini merupakan sebuah remake dari musik video Jamiroquai yang keluar pada tahun 1996, Virtual Insanity. 
Di bawah unggahan video YouTube tersebut, Watanabe menuliskan, "In order to realize some of our ideas, we invited participation from The Secretariat of Culture of Mexico as well as the renowned Pendleton Woolen Mills," untuk menyatakan usaha mereka dalam memastikan akurasi dari referensi mereka terhadap tradisi dan budaya Mexico dalam koleksi ini.
Beberapa kolaborasi lain dalam koleksi ini dilakukan dengan New Balance 5Karrimor, Carhartt, Stepney Workers Club, para model/penari, @tetsuya_enatsu, @taabow919, @rihito_ttm, dan @elli_it, still photographer, @kotsuchiya, dengan re-edit Virtual Insanity oleh Kenji Takimi&Gonno.