Layanan Streaming Anime Crunchyroll Meluncurkan Koleksi Streetwear 'Jujutsu Kaisen' Kedua
Menampilkan dua crew sweatshirt dengan tulisan "I don't want to regret the way I've lived."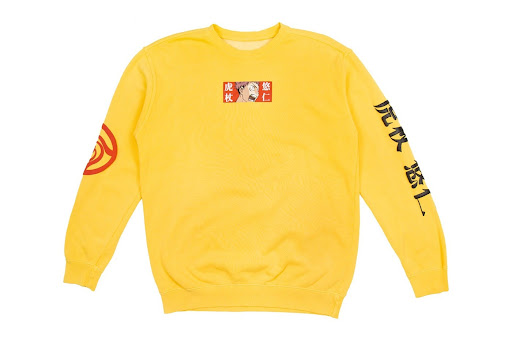 Teks: Nada Salsabila
Foto: Crunchyroll
Layanan streaming anime Crunchyroll baru saja meluncurkan koleksi streetwear Jujutsu Kaisen keduanya di bawah merk streetwear Crunchyroll Loves. 
Mirip dengan peluncuran pertamanya, koleksi ini terdiri lima t-shirt lengan panjang. Untuk t-shirt lengan panjang berwarna putih menampilkan protagonis Yuji Itadori, dan juga terdapat Nobara Kugisaki, lengan panjang hitam menampilkan Satoru Gojo, lengan panjang biru menampilkan Yuji Itadori dalam seragam sekolahnya, dan lengan panjang krem menampilkan Megumi Fushiguro. Terdapat juga dua crew sweatshirt berwarna kuning dan tie-dye abu-abu dan hitam dengan tulisan "I don't want to regret the way I've lived." 
Selain itu, terdapat juga satu t-shirt lengan pendek berwarna hitam dengan perawatan pencucian mineral yang menampilkan Satoru Gojo, dua hoodie termasuk dengan tie-dye abu-abu dan hitam dengan detail enam mata, dan hoodie hitam dengan bordir grafis bertuliskan "Jujutsu Tech." Tidak hanya t-shirt, koleksi ini juga menampilkan beanie kuning dengan patch velcro dan detail bordir.
Pre-order untuk koleksi baru Jujutsu Kaisen akan dibuka hingga 15 November secara eksklusif di toko online Crunchyroll.