Louis Vuitton Cruise 2019 Keluarkan Tas Futuristik Berpanel Layar
Ketika teknologi dan fashion bersatu.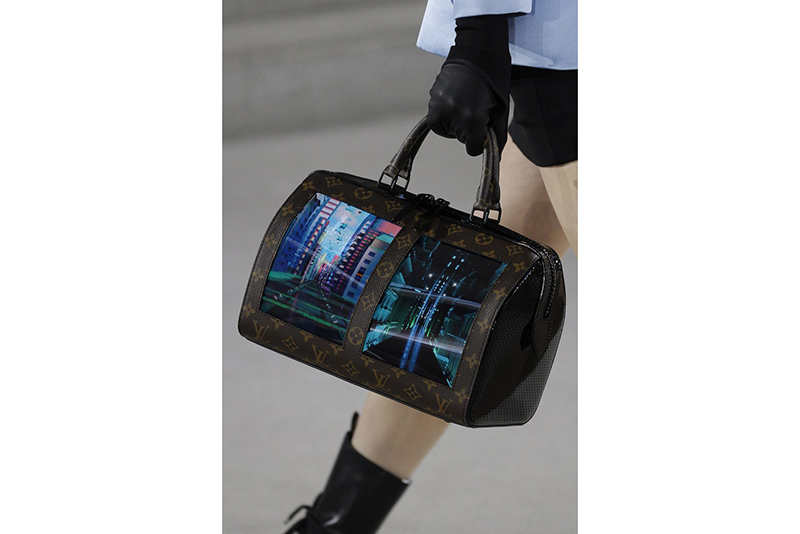 Teks: Wintang Warastri
Foto: Louis Vuitton
Seperti layaknya koleksi cruise pada umumnya yang dimaksudkan untuk musim liburan dan berpetualang, Louis Vuitton membawa koleksi Cruise 19/20 keluarannya lagi-lagi berkeliling dunia. Setelah pernah mengambil tempat di Fondation Maeght, Cannes, dan Miho Museum, Kyoto, Nicolas Ghesquiere sebagai sang direktur kreatif memutuskan untuk menggelarnya di TWA Flight Center yang merupakan bagian dari bandara New York, John F. Kennedy International Airport.
TWA Flight Center sendiri bertempat di pinggiran bandara tersebut, pertama kali dibangun pada 1962 oleh Eero Saarinen dengan struktur menyerupai bentuk bersayap. Ghesquier sendiri terkesan akan kesan futuristiknya saat ia pertama kali mendarat di sana pada tengah tahun 90an. Kesan futuristik yang disuntikkan Ghesquiere ke dalam koleksi Cruise 19/20 ini tidak hanya berhenti di pemilihan lokasi berikut desain berbagai pakaiannya saja, namun juga aksesoris seperti sepatu dan tas.
Dengan koleksi tas berjudul "Canvas of the Future", beberapa prototipe tas terbaru keluaran merek tersebut terlihat di genggaman model-model yang berlalu-lalang. Layar beresolusi 1920 x 1440 yang fleksibel disematkan mengikuti bentuk tas, terbuat dari teknologi AMOLED yaitu merupakan sinar LED yang juga merupakan komponen dari beberapa tipe smartphone. Diungkapkan dalam rilisan persnya, Louis Vuitton berkeinginan menghilangkan batasan antara ponsel pintar dan tas yang membawanya. Nantinya, pengguna tas "Connected" ini akan dapat terhubung via WiFi dan layar tersebut akan menampilkan konten dari platform berdedikasi Louis Vuitton.