Off-White Resmi Jadi Kurator Style dan Culture AC Milan
AC Milan umumkan secara resmi bahwa Off-White akan menjadi style and culture curator  untuk kebutuhan pakaian para pemainnya. 
Teks: Ahmad Baihaqi
Foto: acmilan/Instagram
Lagi, Off-White muncul di dunia sepak bola. Pada 2018 silam Off-White merilis "Football, Mon Amour" yang menampilkan koleksi lineup football jerseys, goalkeeper gloves, dan warm-up jackets. Kali ini, mereka memperluas legacy di kancah sepak bola dengan menjadi style partner  untuk klub raksasa Italia, AC Milan.
Sebelumnya, kabar ini telah dikonfirmasi pada bulan Agustus lalu. Kini, AC Milan memberikan pernyataan resmi melalui laman Instagramnya, dan mengatakan bahwa partnership ini akan merupakan sebuah "game changer" dengan keberadaan Off-White sebagai style and culture curator resmi untuk AC Milan. 
Sejak mengumumkan partnership ini, branding Off-White akan sering terlihat pada koleksi apparel tim AC Milan, baik itu apparel pria maupun wanita. Gaya berpakaian persembahan Off-White untuk pertama kalinya akan muncul pada laga AC Milan melawan Chelsea dalam gelaran Champions League.
Selain memberikan pernyataan resmi, AC Milan juga memberikan sedikit bocoran apparel perdananya bersama Off-White. Dalam bocoran tersebut, terlihat sebuah setelan jas dengan label berwarna merah pada bagian lengan dengan tulisan "Support sport for change".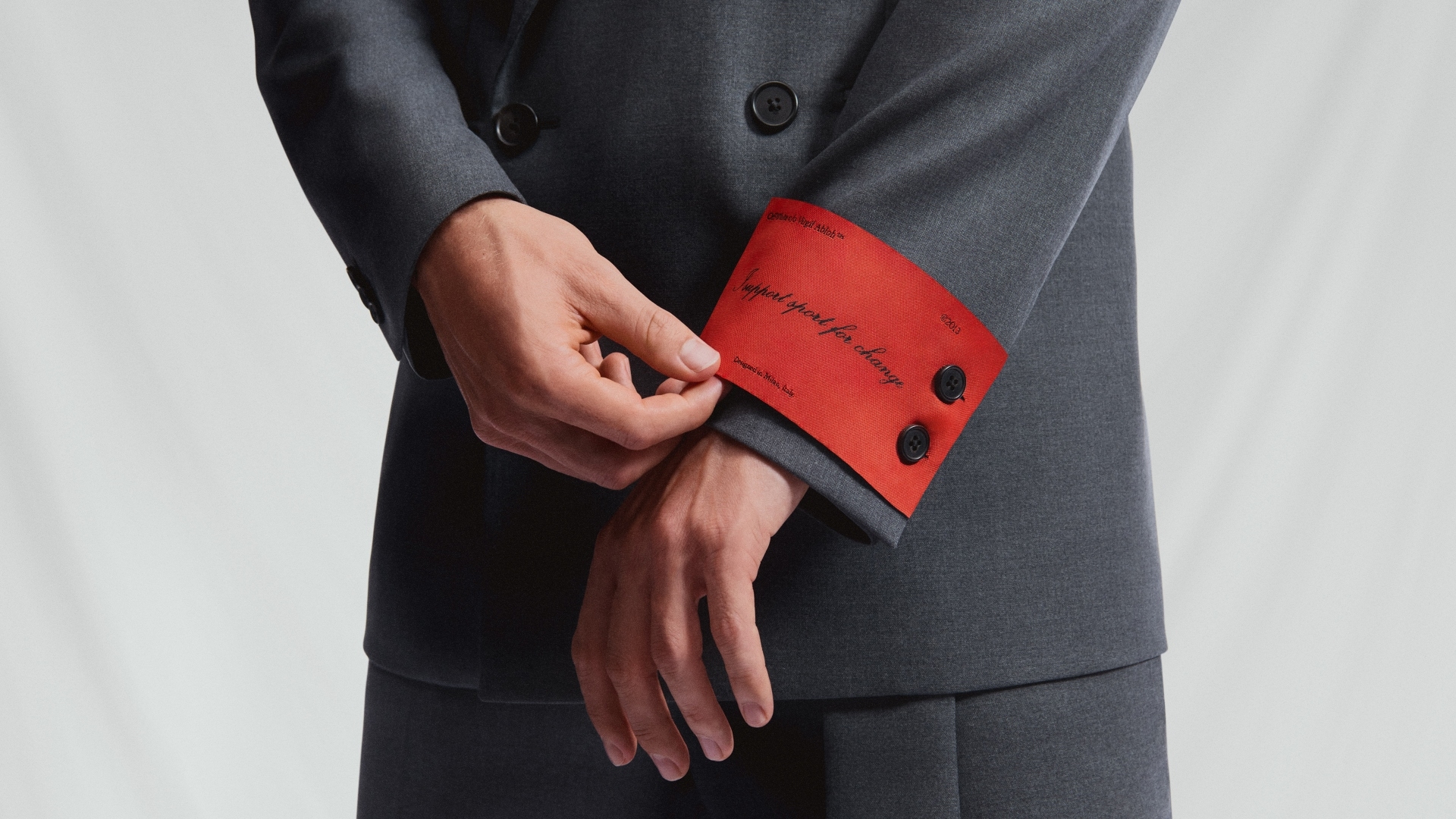 Dalam beberapa unggahan terbarunya, AC Milan juga memperlihatkan koleksi varsity jacket berwarna krem-putih besutan Off-White yang sudah dipakai oleh pemain AC Milan saat tiba di London untuk menjalankan laga tandang melawan Chelsea.