Prada Memberikan Makna Baru untuk Menjadi Seorang 'Prada Woman' di Koleksi AW22
"Using these pieces – being inspired by history – connects with the lives of the past. You want to live again, to be inspired. And to learn from the lives of people."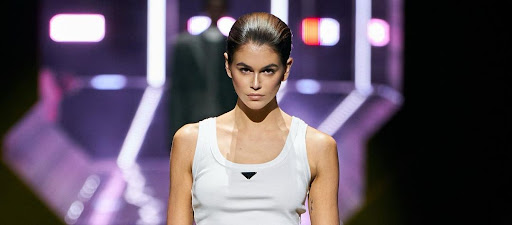 Teks: Nancy Rumagit
Foto: Prada AW22
"This collection is about the history of women, the history of people, not the history of fashion. I have always said this, but now it feels significant to be re-stated. Using these pieces – being inspired by history – connects with the lives of the past. You want to live again, to be inspired. And to learn from the lives of people," ujar Miuccia Prada.
Koleksi Autumn/Winter Prada tahun ini difokuskan kepada satu hal: the redefining moment for the Prada woman. Dengan pieces klasik dan fungsional seperti jaket bomber, jaket aviator, jaket kulit, little black dress, sweatshirt, serta white vest, Prada tengah mencoba bermain dengan bahasa gender, menurut creative director Raf Simons. Konsep ini mereka ambil dari pakaian yang secara tradisional lebih cenderung dianggap maskulin dan menambahkan fitur feminin terhadap item tersebut.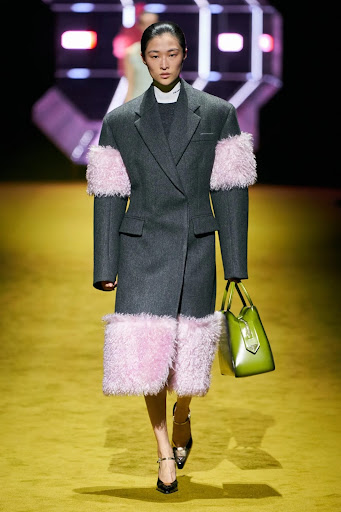 "In taking from the past we translate the beauty, [the] quality of tradition; even of couture. This is always something Prada has done," ujar Raf Simons. "Valuing history includes us valuing Prada's history. I think of revolutionary moments in Prada's history, and we echo them there. There are never direct recreations, but there is a reflection of something you know: a language of Prada. And those moments have helped define our idea of beauty today, which we are now redefining."
https://www.instagram.com/p/CaZRkZPo3Xc/
Prada AW22 dibuka oleh Kaia Gerber dan ditutup oleh Hunter Schafer. Sebagai bagian dari konsep mereka dalam redefining the Prada woman, Prada pun mengunggah sejumlah model mereka ke profil Instagram mereka. Di antara model-model tersebut, beberapa nama yang telah didedikasikan unggahan tersendiri adalah Rianne van Rompaey, Victoria Fawole, Mica Argañaraz, Emily Sandberg, Chu Wong, Amanda Murphy, Anok Yai, Kaia Gerber, dan Kendall Jenner.
Tahun ini pun merupakan pertama kalinya Kendall Jenner berjalan di runway Prada. Dengan kehadiran bintang acara realita seperti Jenner, bintang Euphoria Hunter Schafer, dan juga kehadiran Jeff Goldblum dan Thomas Brodie-Sangster di Prada AW22 Menswear, tampaknya Prada pun tengah berupaya untuk memiliki konsep lebih terbuka untuk target audiens yang dapat mengapresiasi karya mereka.