Sepatu Gunung Hasil Kolaborasi The Broken Arm dan Salomon Yang Menyatukan Fungsi dan Estetika
Terinspirasi pegunungan Alpen dan segala yang meliputinya, The Broken Arm dan Salomon berkolaborasi luncurkan sepatu gunung baru.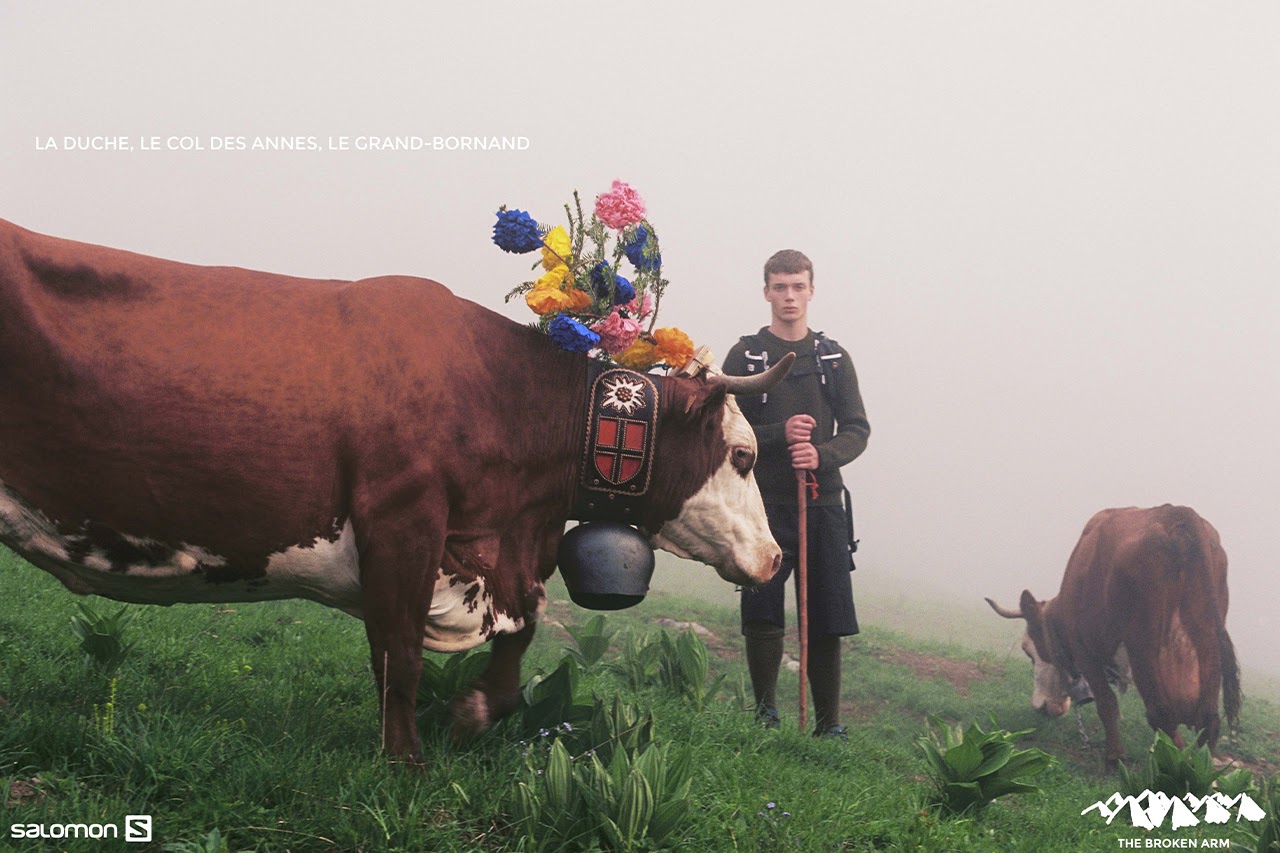 Teks: Shadia Kansha
Photo: Salvatore Caputo
Jenama pakaian desainer, The Broken Arm, kembali berkolaborasi dengan jenama spesialisasi adventure wear, Salomon, untuk menghadirkan sepatu gunung terbaik. Produk bernama X-DESALPES ini adalah sepatu gunung yang terinspirasi dari berbagai kekayaan budaya dari pegunungan. Budaya yang diangkat menjadi inspirasi khusus-nya adalah budaya di pegunungan Alpen, suku pegunungan the Desalpe, dan produk-produk artisan dari susu ternak gunung. 
Secara desain, sepatu gunung ini sangat unik. Warna biru yang mendominasi, dilengkapi dengan detail grommet warna-warni yang menghiasi. Detail tersebut mengambil inspirasi dari bunga-bunga yang biasanya disematkan di kepala sapi di pegunungan. Kemudian, ada juga bordir bunga edelweiss yang bersinggah di lidah sepatu.
Sepatu ini didesain untuk menaklukan pijakan yang tidak rata. Dengan kulit GORE-TEX, sepatu ini menjamin ketahanan dan perlindungan bagi sepatu dan penggunanya. 
Sepatu kolaborasi The Broken Arm dan Salomon, X-DESALPES, dapat dibeli di gerai daring The Broken Arm.