Adult Swim Menggarap "Rick and Morty" dalam Versi Anime
"Rick and Morty: The Anime" adalah seri petualangan baru yang pada akhirnya akan tayang perdana di Adult Swim dan HBO Max.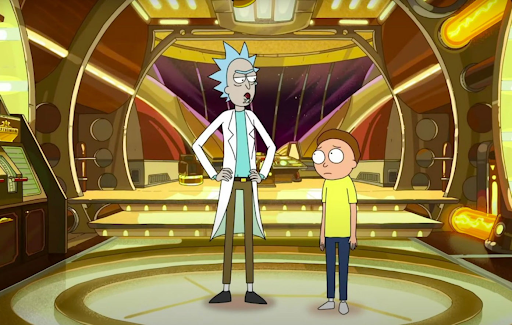 Teks: Jesslyn Sukamto
Foto: Adult Swim
Adult Swim akan menggarap sebuah serial anime untuk "Rick and Morty: The Anime" bersama sutradara Takashi Sano ("Tower of God"). Sano sebelumnya menulis dan menyutradarai film pendek anime "Rick and Morty vs. Genocider" dan "Summer Meets God (Rick Meets Evil)".
"Rick and Morty: The Anime" sendiri berupa seri petualangan berepisode sepuluh yang mengadaptasi tema dan peristiwa dari serial animasi aslinya dan sekaligus merupakan karya standalone. 
A new anime is headed your way. Rick and Morty: The Anime – coming soon pic.twitter.com/qko9pHoLeh

— Rick and Morty (@RickandMorty) May 18, 2022
"Eksploitasi multiverse dari Rick dan gengnya menimbulkan tantangan bagi ikatan keluarga, tetapi mereka selalu bangkit untuk kesempatan itu. Ini merupakan pemandangan yang meneguhkan hidup, dan Jerry tidak terkecualikan," kata Sano. "Saya merasa terhormat telah diberi kesempatan untuk menceritakan kisah baru tentang keluarga yang luar biasa ini. Saya harap Anda menikmati petualangan mereka!"
Adult Swim juga telah memesan serial anime "Ninja Kamui" dari sutradara Sunhoo Park yang menciptakan "Jujutsu Kaisen 0" yang terkenal. Ini mengikuti Joe Higan, seorang mantan ninja yang memutuskan untuk melarikan diri dan bersembunyi dari masa lalunya yang kejam di pedesaan Amerika bersama keluarganya. Suatu malam, keluarganya disergap oleh tim pembunuh dari sebuah organisasi, memaksa Joe untuk muncul kembali sebagai dirinya yang dulu, Ninja Kamui, untuk membalaskan dendam orang-orang yang dicintainya.
Baik "Rick and Morty: The Anime" dan "Ninja Kamui" saat ini sedang dalam produksi dan akan tayang perdana di Adult Swim dan HBO Max. Detail casting dan tanggal rilis belum diumumkan.