Netflix Mengajarkan Cara Tidur yang Benar lewat "Headspace Guide to Sleep"
Netflix bekerja sama dengan aplikasi meditasi terkenal, Headspace, untuk membahas bahaya jika kekurangan tidur.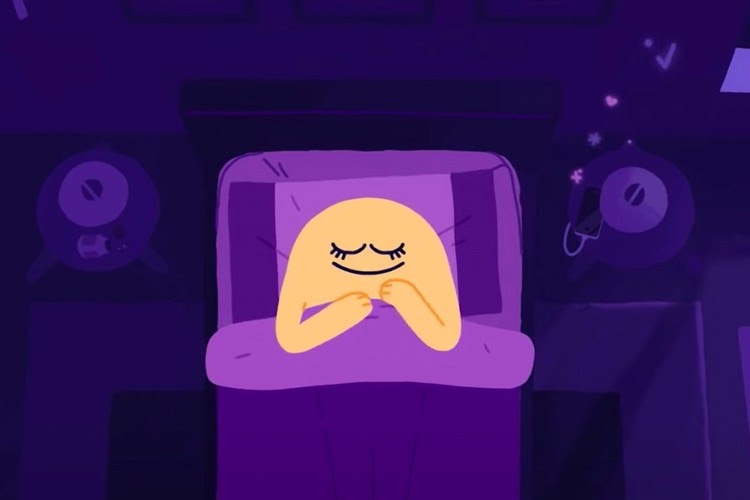 Teks: Daniet Dhaulagiri
Foto: Netflix
Berapa jam dari waktu tidur kita akhirnya berkurang karena keingingnan untuk menyelesaikan film atau melanjutkan episode serial yang sedang disaksikan? Netflix saat ini menjadi salah satu raksasa platform streaming film yang paling banyak dipilih orang di seluruh dunia. Platform tersebut akhirnya menciptakan sebuah kebiasaan yang lebih akra disebut "binge-watching", sayangnya hal tersebut ternyata bisa merusak pola tidur dan berpengaruh untuk kesehatan kita tentunya.
Kabarnya Netflix akan merilis sebuah serial dokumenter baru yang pada dasarnya mengajak para pelanggannya untuk mematikan layanannya dan menyarankan untuk tidur daripada terjaga semalaman menonton tayangan kesukaan. Bekerja sama dengan sebuah aplikasi meditasi yang populer, Headspace, serial yang berbentuk animasi tersebut bertajuk "Headspace Guide to Sleep".
Dilansir dari The Hollywood Reporter,  "The science behind a healthy night's sleep and provides tips on how to get the best sleep you've ever had. Each 15-minute episode explores a different aspect of our relationship with sleep — such as insomnia, stress, our phones and even sleeping pills — followed by a guided wind-down designed to help you on your journey to better sleep." 
CEO Netflix, Reed Hastings, padahal pernah menyatakan jika kompetitor terbesar untuk perusahaannya tersebut adalah tidur, "You get a show or a movie you're really dying to watch, and you end up staying up late at night, so we actually compete with sleep. And we're winning" ucapnya. Namun dirilisnya "Headspace Guide to Sleep" merupakan sebuah hal yang kontradiktif, di mana serial dokumenter tersebut justru menyuruh pelanggannya untuk berhenti menonton Netflix dan tertidur.
Mandatory family watch party when HEADSPACE GUIDE TO SLEEP launches on April 28 – only on Netflix pic.twitter.com/d6H8TmzmJX

— Netflix Family (@netflixfamily) April 14, 2021
Bagi kalian yang penasaran mengenai serial dokumenter "Headspace Guide to Sleep", Netflix akan menayangkan perdana pada 28 April mendatang.