"The Lord of the Rings" Akan Menjelma Dalam Bentuk Serial Dengan First-Look Terbarunya
Serial yang sangat dinanti akan debut dalam layanan streaming pada 2 September 2022.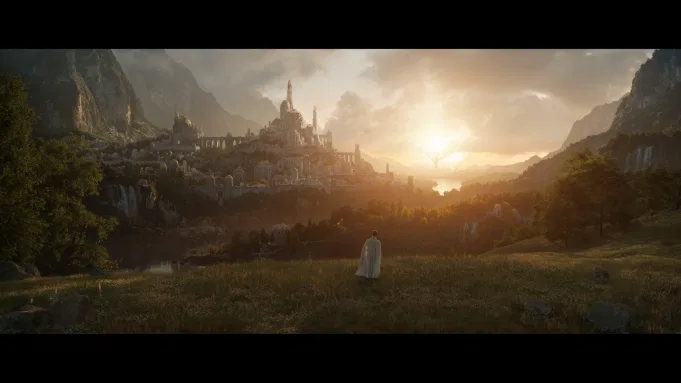 Teks: Hanindito Buwono
Foto: Amazon
Serial fantasi epik "The Lord of the Rings" yang sangat dinantikan akan debut dalam layanan streaming Amazon Prime pada 2 September 2022, dengan mekanisme episode baru turun setiap minggu.
Dalam proses produksinya, serial ini telah menyelesaikan syuting untuk season pertama pada 2 Agustus silam di Selandia Baru. Amazon juga telah merilis gambar resmi pertama dari serial tersebut, yang dapat dilihat di atas.
Walau demikian, sampai saat ini sedikit yang diketahui tentang plot serial beserta judul resminya. Namun yang diketahui dengan pasti adalah bahwa akan menempatkan latar belakang saat Second Age, ribuan tahun sebelum peristiwa dari kedua buku "The Lord of the Rings" dan "The Hobbit".
Dengan memperkenalkan ensemble cast-nya, baik yang sudah dikenal maupun baru, serial ini akan mengikuti perjalanan mereka menghadapi kemunculan kembali kejahatan yang telah lama ditakuti di Middle-earth.
"Saya tidak bisa cukup mengungkapkan betapa bersemangatnya kita semua untuk membawa audiens global kita dalam perjalanan baru dan epik melalui Middle-earth! Tim produser, pemeran, kreatif, dan produksi kami yang berbakat telah bekerja tanpa lelah di Selandia Baru untuk mewujudkan visi yang tak terhitung serta menakjubkan ini," kata Jennifer Salke, Kepala Amazon Studios dilansir oleh Variety.