Video Game Berformat Film Karya Steven Spielberg "Director's Chair" Telah Diadaptasi Menjadi Game Online
Dibintangi oleh aktor ternama Quentin Tarantino dan Jennifer Aniston, video game ini diangkat menjadi game online yang sudah bisa dinikmati para penggemar.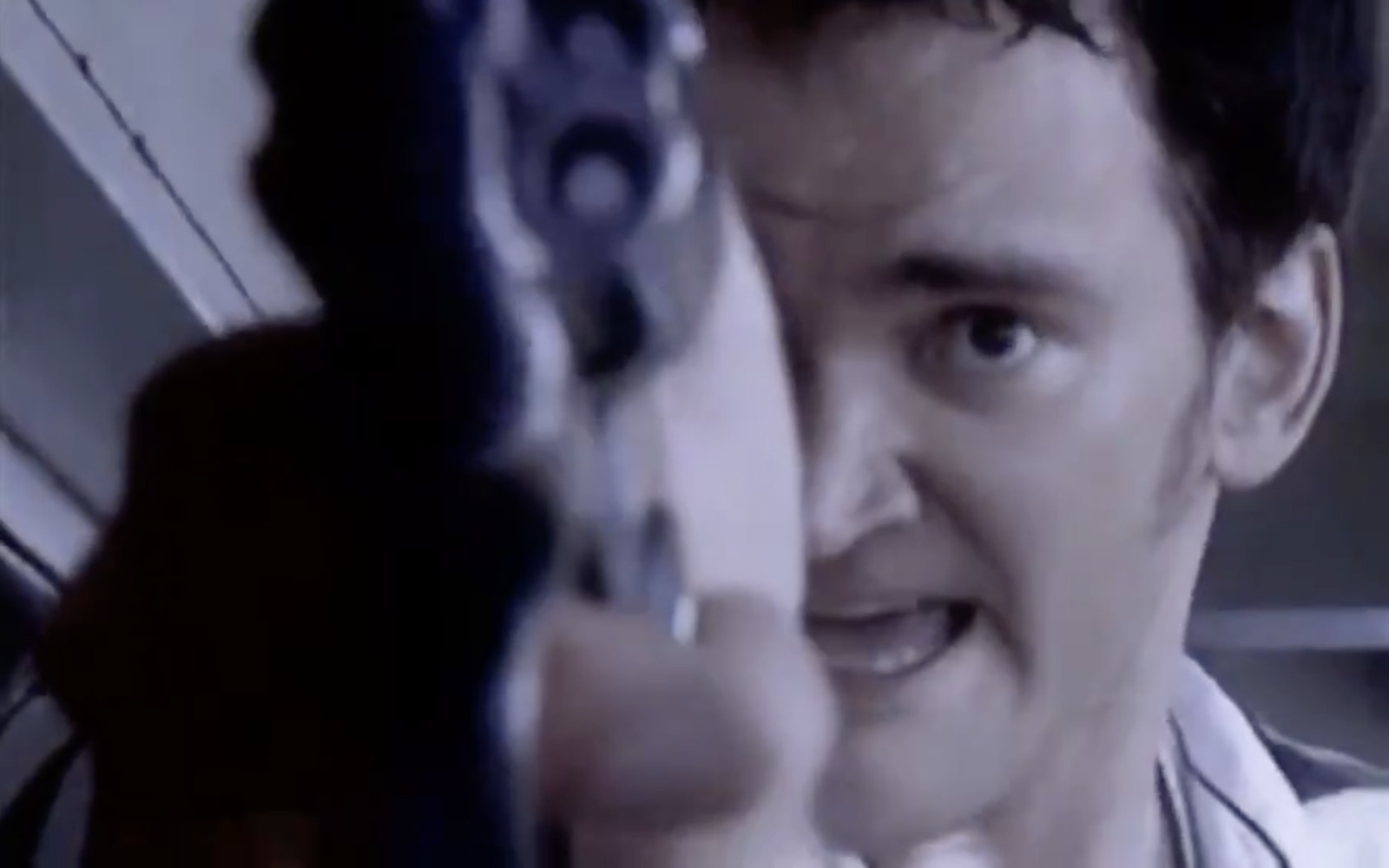 Teks: Sabilla Salsabilla
Foto: Molleindustria
Sebelum "Black Mirror: Bandersnatch", Steven Spielberg telah merilis video game simulasi berformat film bertajuk "Director's Chair" pada tahun 1996. Merupakan video game yang memungkinkan para penonton untuk memilih alur ceritanya sendiri dengan rekaman yang tersedia, kini video game tersebut telah di-reboot oleh seorang game maker dan profesor di Carnegie Mellon University bernama Paolo Pedercini.  Dengan judul "Director's Choice", versi reboot dari video game ini akan dirilis secara online.
Rekaman khusus yang digunakan untuk game tersebut dibintangi oleh Quentin Tarantino sebagai terpidana mati dan Jennifer Aniston sebagai pasangannya yang bertekad untuk membuktikan bahwa Tarantino tidak bersalah. Setelah sebelumnya dianggap hilang, kumpulan rekaman tersebut akhirnya diadaptasi menjadi game online yang mengajak para pemain untuk memutuskan apa yang harus dilakukan karakter. Paolo Pedercini yang menjadi developer dari video interaktif ini juga telah beberapa kali memuat tweet di akun Twitter-nya terkait proyek ini.
…unfortunately it tried to be a bit too realistic when simulating all the logistical challenges of movie production and left very little room for creativity.
The player had very limited agency when writing and shooting the film.

— Paolo Pedercini (@molleindustria) August 8, 2020
Permainan ini dikabarkan sudah bisa dimainkan di laman ini. Namun, pada saat penulisan artikel ini, laman pada permainan tersebut sedang dalam high traffic. Sementara itu, pemain bisa dapat membuat video interaktifnya sendiri melalui TweeVee.