Heals, Vague dan Bing Renang di Loka Suara Live At The Other Festival!
Edisi terbaru untuk Loka Suara Live.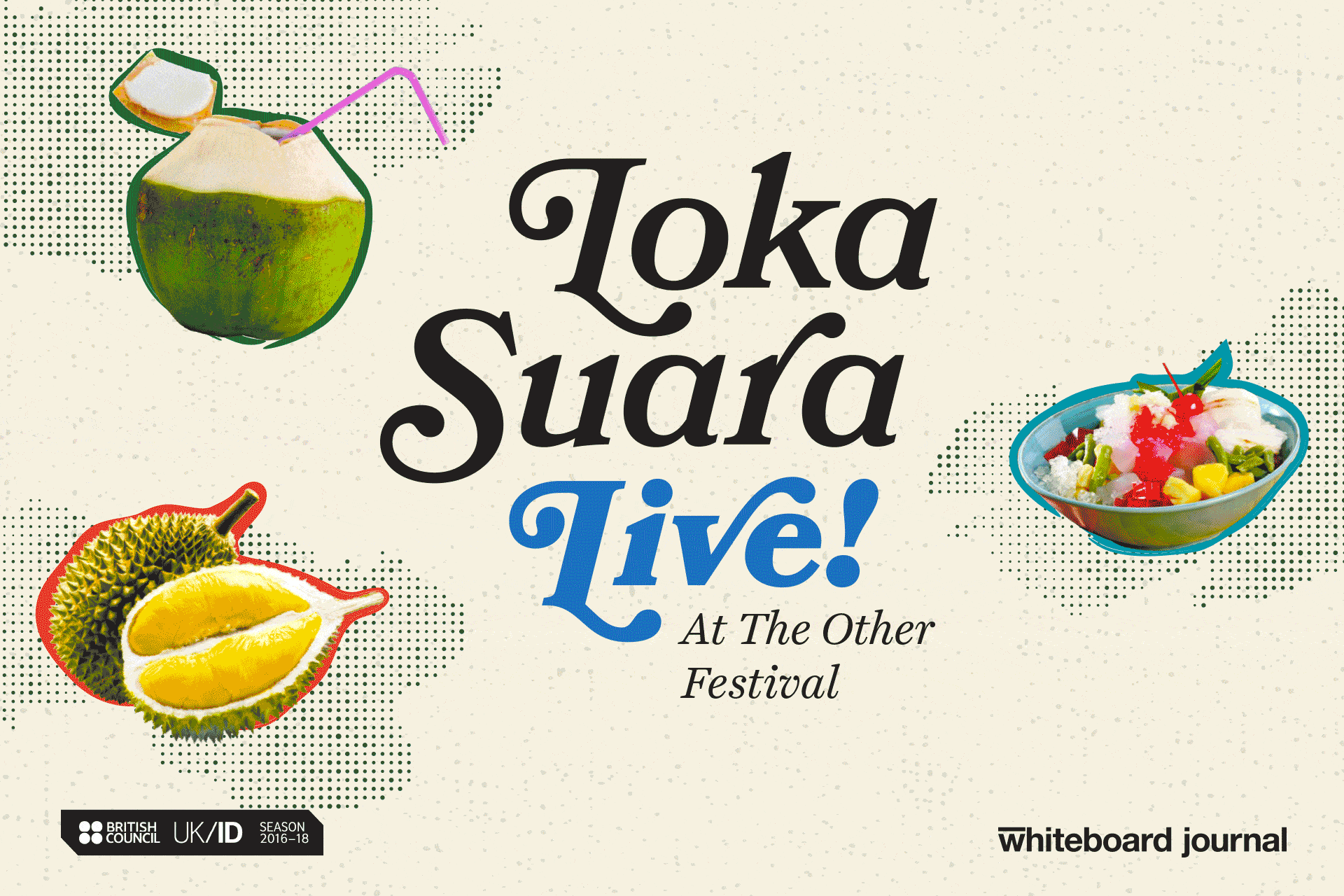 Loka Suara dibuat sebagai mixtape series yang mendokumentasikan perkembangan skena musik lokal. Diawali di tahun 2014, Loka Suara mengumpulkan punk, hip-hop hingga jazz karya anak negeri dalam satu wadah warna-warni yang menjadi bagian dari W_Music. Seiring berjalannya waktu, acara ini kemudian tumbuh dan berkembang dalam bentuk baru.
Awal tahun 2018 anak pertama Loka Suara lahir dalam bentuk Loka Suara Live, seri video dimana kami mendatangkan musisi lokal untuk memainkan musik mereka sembari bercerita tentang inspirasi hingga proyek mendatang. Di pertengahan tahun, kami juga bereksperimen dengan membuat secret gig dengan tamu Maliq and D'essentials, sebuah pengalaman menarik di mana kami bisa bertemu secara langsung dengan pembaca sembari menikmati hal yang kita semua sukai, musik.
Akhir tahun ini, kami akan mengembangkan konsep Loka Suara Live dalam bentuk gigs yang menampilkan musisi dari berbagai macam genre. Mulai dari folk bersama Bing Renang, post-hardcore di musik Vague dan shoegaze ala Heals. Bekerja sama dengan The Other Festival dan bertempat di Hotel Monopoli, Kemang, episode Loka Suara Live ini akan bisa dinikmati bersama oleh umum secara gratis. Sampai jumpa hari Minggu, 4 November jam 3 siang di Hotel Monopoli!